The Regional Autism Advisory Council hosted several virtual training series. Recorded sessions are available for your learning!
About this event
General Information
♦ Professionals: $30 each
♦ Caregivers or Person with a Disability: $10 each
♦ RAAC Members 50% Off
Registrants from RAAC Member Organizations use Promo Code "RAACMembers" to unlock your savings of 50% off! Are you wondering if your agency is RAAC Member? RAAC Member organizations pay annual membership dues promoting the work of the Regional Autism Advisory Council and training like these. Contact Anne Tapia, RAAC Coordinator, to find out more.
♦ Registrants will receive directions on how to access recorded sessions
♦ Additional session options will be added as provided throughout the year. If you are looking for a session that is not listed, please email raac@cchmc.org.
♦ Refunds are not available
♦ Questions? Email Anne.Tapia@cchmc.org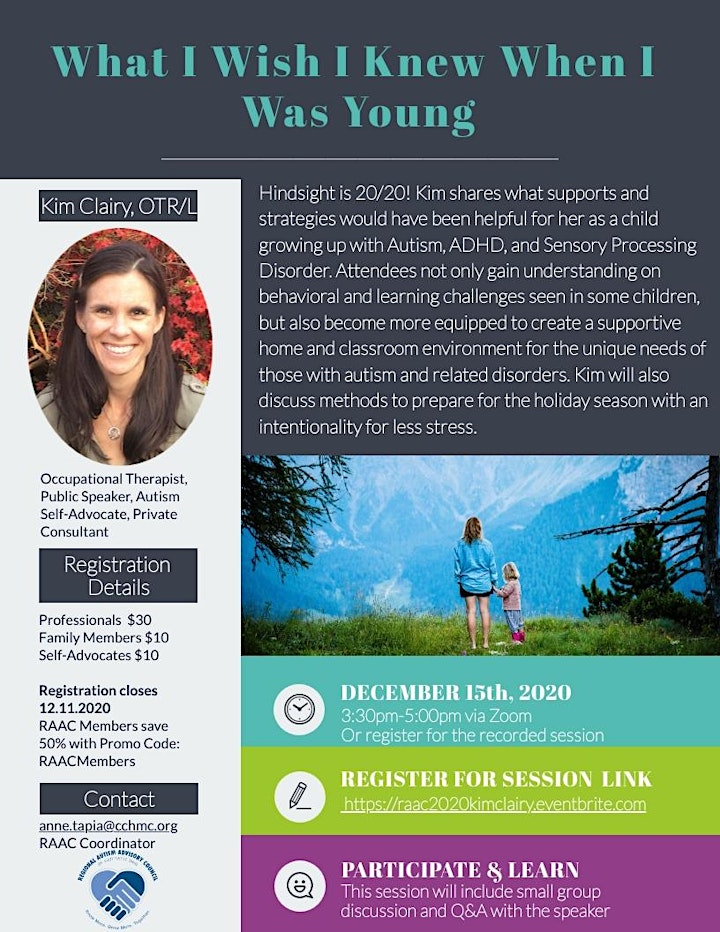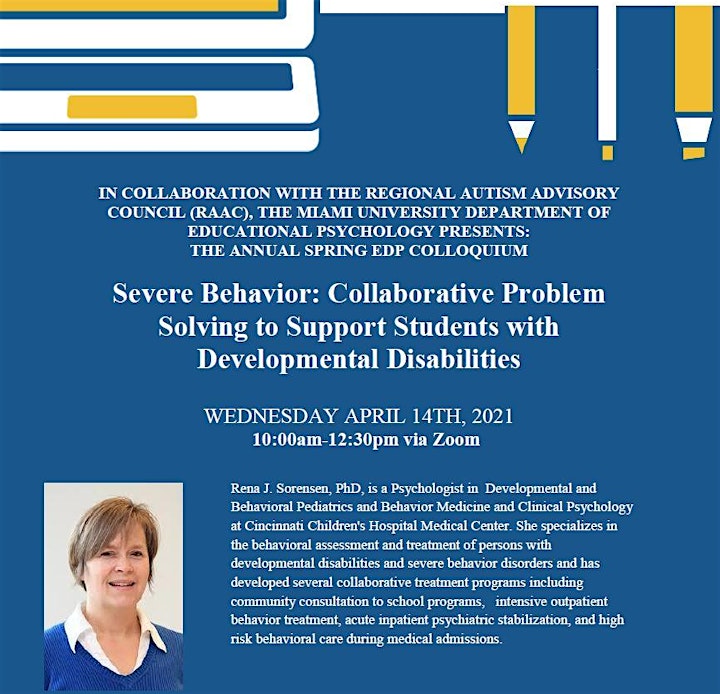 Organizer of 2021 RAAC Training Series- RECORDED Sessions
Mission Statement
The Regional Autism Advisory Council of Southwest Ohio connects organizations, individuals, and family members to enhance the autism community by collaborating and sharing knowledge.
Vision
RAAC assists organizations in Southwest Ohio to be best equipped to do their work supporting individuals with autism.