We are taking it back to the streets to celebrate, uplift and raise awareness for Black women & girls!
About this event
POSTPONED: THE NEW MARCH DATE IS SATURDAY, SEPTEMBER 18, 2021
About the March
Due to inclement weather forecasts, the 2021 PHL Black Women's March has been postponed to Saturday, September 18, 2021.
The Philadelphia Black Women's March will take it to the streets on Saturday, September 18, 2021 for our annual movement to raise awareness for the systemic, social and political issues experienced by Black women and girls. This March creates a safe space for Black women and girls to lift their voices, tell their stories and receive support from fellow community members. The theme for the 2021 Philadelphia Black Women's March focuses on "The Whole Black Woman''. March organizers and partners will be promoting and providing educational resources on the physical, mental and emotional well being of Black women and girls.
March Itinerary
11:00AM- GATHER AT CITY HALL FLAGPOLES (BROAD ST & JFK BLVD)
Marchers can create their march signs, purchase $10 march t-shirts, get their face painted and jam out to the official PHL Black Women's March playlist.
---
11:30AM- KICK OFF RALLY
Host
Speaker
India Fenner, PHL Black Women's March Founder & Organizer
La'Tasha D Mayes, New Voices for Reproductive Health
Performances by
Maya Simone- Musical Performance
Shirmina of Your Favorite Jawns Spoken Word
---
12:30PM- MARCH NORTH DOWN BROAD ST.
Drumline
Performances by
Your Favorite Jawns- Spoken Word and Rap
Moment of silence for 2021 Philadelphia Black women and girls gun violence victims
---
2:00PM- RESOURCE FAIR AT 15TH & SUSQUEHANNA LOT (DUCKERY ELEMENTARY)
Speakers
Lotus La Loba, Mystic Practitioner & Podcast Host
Farida E. Boyer, MS, LMFT of TheBlack Brain Campaign
Sound by
Tabling organizations
The Sex Workers Project of the Urban Justice Center, New Voices for Reproductive Justice, WOAR Philadelphia Center Against Sexual Violence, The Black Brain Campaign, House of Sol, Planned Parenthood, Voter's Registration, LaJitt Creations, Philly Truce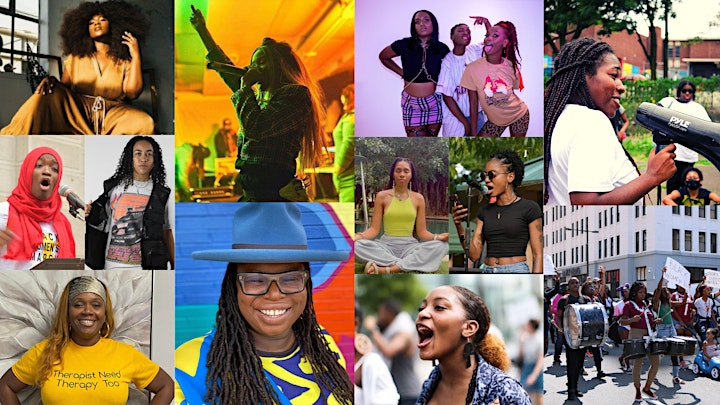 About the Founder
The Philadelphia Black Women's March is organized by India Fenner, a Philadelphia native and Temple University Graduate. While studying Africology and Political Science, India participated in protests and movements seeking justice for marginalized groups within the United States. India did not feel represented in these movements and saw the efforts of black women on the frontlines continually erased. India's passion for activism and representation led her to organize the first Philadelphia Black Women's March in 2017.
Support the March
From 2017 to 2019, the March has unified over 300 black women and girls in impactful protest and has garnered over $3,500 in support from local organizations, politicians and community leaders.
To ensure this year's march is a success, we need your support. Help us reach our fundraising goal of $2,500 by donating to our Go Fund Me page.
2021 March Sponsors
Thank you to our incredible sponsors for their support!
To sponsor this years March, please email PHLBlackWomensMarch@gmail.com for a sponsorship package.