2021 Moonlight Classic presented by Sammons Financial Group will raise awareness of children's mental health and funds for Orchard Place
About this event
Weather Update:
Moonlight Classic Event News: We are monitoring weather conditions. We will make the call by no later than 8 p.m. tonight regarding whether we'll be able to ride tonight as planned. Volunteers and riders (who have not picked up swag bags yet), we are delaying the set up of check-in tents and the stage until the storms pass through downtown. Registered riders will receive an email and updates will be posted on social media. Thank you, Brandie
Be there! 10th Anniversary of this Spectacular Night-Time Bike Ride
Imagine yourself with friends or family safely riding your bike through the streets of Des Moines at night past unique views of the lighted bridge over Grays Lake, the Iowa State Capitol and the iconic 801 Grand building. How cool would it be to do that while helping raise awareness and funds for children's mental health?
Register now for the 2021 Moonlight Classic presented by Sammons Financial Group. This is the 10th anniversary for this fabulous night-time bike ride and our goal is to raise $125,000 for Orchard Place.
We've adapted this year's ride and festivities to comply with the City's health precautions. When you register yourself or your group, you'll get to choose from three different locations and experiences (you'll start there and end at the Iowa Taproom).
The Iowa Taproom: Who has the Best Bike Lights, Best Helmet Lights, and Best Costume? This is where the judging will take place. Plus, the team with the most registered riders will get awarded the coveted Moonlight Cup traveling trophy and other prizes. There are several different food and drink options at this location. Note: In keeping with Iowa law, you do have to be 21 to be in a bar after 9 p.m.
Iowa State Capitol: This location starts with a fabulous view of downtown Des Moines so have your camera ready. You will start off the ride in style by heading downhill on Grand Avenue This is a family-friendly starting location with no alcohol served.
Rita's Cantina & Truman KC Pizza Tavern: This location offers event-goers two fantastic options for food and drinks. Note: In keeping with Iowa law, you do have to be 21 to be in a bar after 9 p.m.
Family Packs: $100 (early birds)/$125 (after June 12) for 2 adults and up to 4 children. These packs are a great way for kids to join in the ride and support children's mental health.
10th Anniversary Moonlight Classic Bike Jerseys: $60 These limited edition souvenir jerseys will sell out so order yours today!
Rider Packet Pick-up options:
Wednesday, July 7th from 3pm-6pm at Bike World, 5003 EP True Pkwy in West Des Moines
Thursday, July 8th from 4pm-7pm at the Iowa Taproom 215 E 3rd St. in Des Moines
Pre-registration is highly encouraged, however, online registration will remain open until the ride officially begins at 9:30 pm. on Saturday, July 10th. If you register the day of the event, be prepared to show your confirmation email to pick up swag bags (while supplies last). For more information, visit www.moonlightclassicdsm.com
Covid-19 Precautions & Protocol: Masks are up to you- if you are unvaccinated we recommend wearing a mask in crowded areas. We are working diligently to provide a safe environment that meets mitigation requirements laid out by the CDC, the city of Des Moines and the State of Iowa. While we are doing everything required to host an in-person on-site event, we recognize that the coronavirus is still a concern and is present in our community, Polk County and surrounding areas. As a Moonlight Classic participant or volunteer, you assume the risk of potential exposure to the virus.
Please Note: If you don't feel comfortable attending this type of gathering, we respect your decision to opt out this year and look forward to seeing you again when you're ready.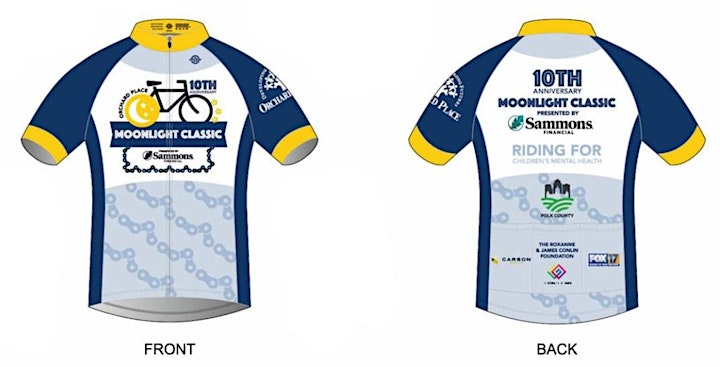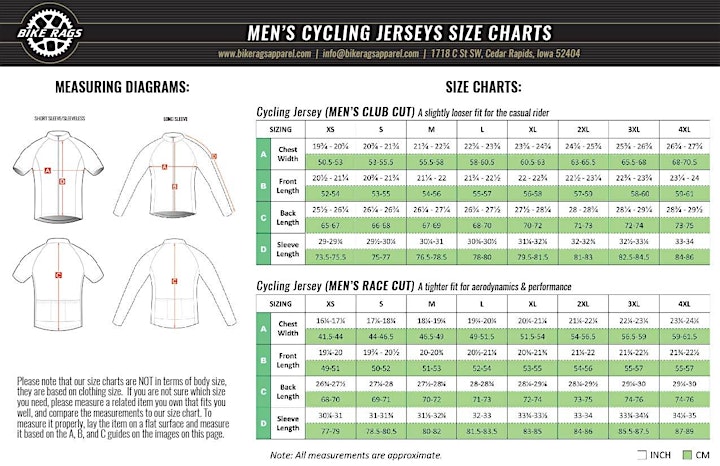 Organizer of 2021 Orchard Place Moonlight Classic-10th Year Celebration!
Orchard Place is the oldest locally-based charity in Des Moines providing mental health treatment and expertise for Iowa's kids.  Our inpatient, outpatient and community-based programs serves more than 10,000 children annually from birth to age 22.  Four operating divisions work under the Orchard Place umbrella of services:  Child Guidance Center, Orchard Place Campus, PACE Juvenile Center and Integrated Health Program.  More information can be found at www.orchardplace.org.