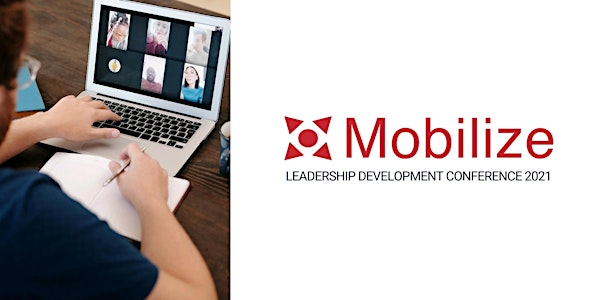 2021 Online Leadership Development Conference (Atlanta Location)
We have built 4+ hours of live online leader development for you and your ministry team.
About this event
The event will be hosted from this landing page.
https://ldc.wol.org
Our leadership development conference is designed to help leaders sharpen their minds, encourage their spirit, and fill their ministry tool box to prepare for the year ahead. We have specialized seminars that are geared towards children's ministry, student ministry,  youth culture, and personal growth.
Children's Ministry -Do you primarily minister to children? These seminars are targeted for leaders who are influencing elementary students.
Student Ministry - Some would say this is the hardest group to connect with, but that doesn't stop you! Join these seminars for leaders working with middle and high school students.
Culture - Feel lost when it comes to today's youth culture? You are not alone! Join these seminars designed to address generational issues.
Ministry 101 - New to Word of Life? Maybe you just need to see some good examples? Learn the basics and foundations for a thriving, disciple-making ministry.
Personal Growth- We will never lead effectively if we fail to constantly grow and change. These sessions will be focused on your own spiritual growth as a leader.
Panel Discussion- Open forum designed to ask ministry coaches targeted questions and share ideas with other ministry leaders.
Our schedule will be as follows: (Eastern Standard Time)
10:00-10:45 am- General Sessions 1
10:45- 10:55 am- Break
10:55- 11:40 am- Seminar Session 1
11:45-12:00- Talk Back Session
12:00 -12:45 pm- Seminar Session 2
12:45 -1:30 pm Lunch/Talk Back
1:35-2:15 pm- General Sessions 2
2:15-3:00 pm- Panel Discussion / Chatroom