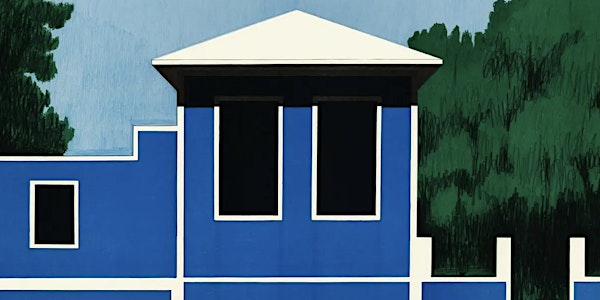 2021 NY Art Auction & Reception to Benefit Caritas Cuba
The 2021 NY Friends of Caritas Cuba event will honor Eduardo Mestre and benefit Cuba's largest humanitarian organization.
When and where
Location
Racquet & Tennis Club 370 Park Avenue New York, NY 10022
Refund Policy
Contact the organizer to request a refund.
Eventbrite's fee is nonrefundable.
About this event
Cuba is in the midst of a severe political & humanitarian crisis. Caritas Cuba, the largest charity in Cuba, is a lifeline for tens of thousands of vulnerable elderly and families who face hunger and hardship. Every week, our staff and volunteers prepare, serve, & deliver food to over 18,000 seniors throughout Cuba.
Please join us on Dec. 1, 2021 to honor Eduardo Mestre for his many years of commitment and leadership to improving the lives of Cuba's most vulnerable people. Our 2021 art auction will include works by leading Cuban and Cuban-American artists. Please note that proof of vaccination is required to attend, per NYC regulations.
2021 Honoree
Eduardo Mestre
2021 Co-Chairs
Natica von Althann
Silvia Fernandez Freyre
Maria Hackley
Maria Teresa de Lasa
Elena Echarte Lord
Lynne Wheat
Our art auction includes En el parque, 1942, Oil on wood, 14 x 10 inches, by Mariano Rodriguez - known as Mariano. Born in Cuba in 1912, his work has exhibited at the Brooklyn Museum, NY and the Museum of Art, San Francisco and the Museum of Modern Art, NY. This piece is currently part of an exhibit at the McMullen Museum in Boston.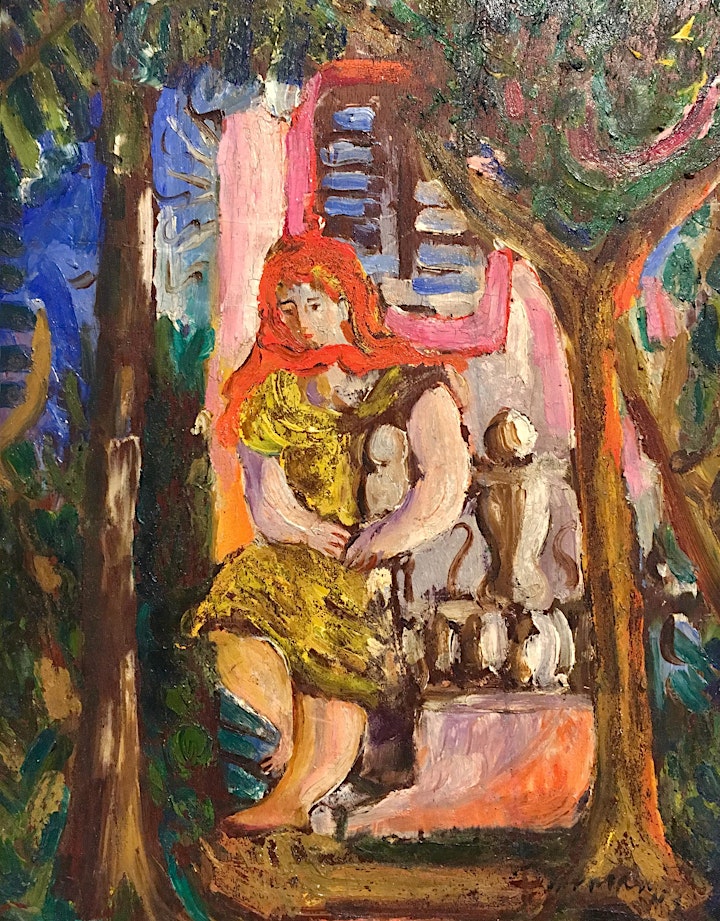 NY Committee of Friends of Caritas Cuba
Ana Maria C. Alvarez
Mercedes Alvarez Rionda
Consuelo Arostegui Isaacson
Mercedes Barba
Margarita Barrera
Maria Beyra & Andres Hernandez
Gloria del Valle Christopher
Barbara Dalio
Cristina Delgado & Stephen Olsen
Rosario & Manuel Delgado
Natalia Delgado & Merritt Fox
Maria Teresa & Jose Maria de Lasa
Elena & Ned Lord
Elena de Murias
Silvia Fernandez Freyre
Catherine & Andres Gil
Manolo Gomez
Jill & Fernando Guerrero
Maria & Sherlock Hackley
Vivian Hedges
Tina Hedges
Victoria Rigsby Keiser
Caroline & J.T. Knadler
Alfonso & Raquel Martinez-Fonts
Hermes Mallea
Gillian & Eduardo Mestre
Elena Pisa
Isabel Rodriguez & Abelardo Curdumi
Micho Spring
Percy Steinhart
Natica del Valle & Victor von Althann
Elsa & Mauricio Vivero
The live & silent auctin will include works from Mariano, Portocarreo, Emilio Sanchez, and many more. The piece featured below is by Rene Portocarrero, Untitled, 1960, painting (with casein), 20 x 13 inches.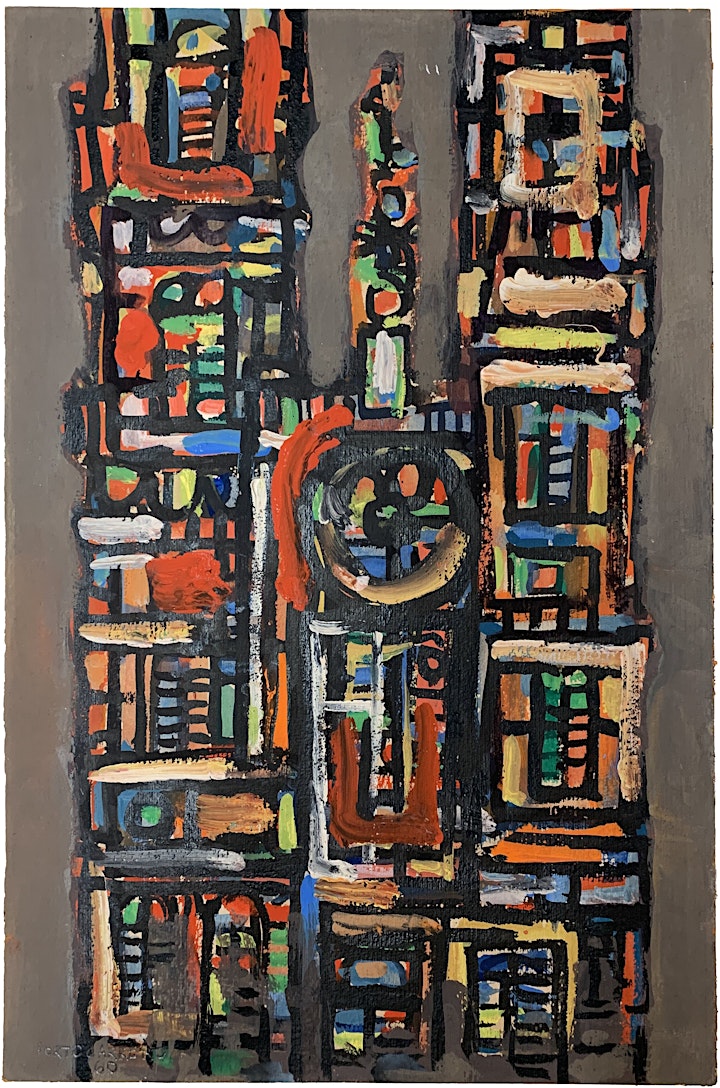 Frequently Asked Questions about Caritas Cuba
What is Caritas Cuba? Caritas Cuba is the only independent, multi-service, national nonprofit based in Cuba. It was established by the Catholic Church in 1991. The programs are non-sectarian and available to anyone in need, regardless of religious affiliation, political beliefs or sexual orientation.
Is Caritas Cuba part of the Cuban government? No, Caritas Cuba is an independent organization and not affiliated or controlled by any government.
Will my donation actually get to Cuba? Yes, the U.S. representative of Caritas Cuba (the U.S. nonprofit Friends of Caritas Cuba) uses a secure method to wire funds directly to the Catholic Church in Cuba.
How will my donation be used? Your donation will be used to provide food for vulnerable people, operate special programs for disabled children, secure and distribute medical equipment, and help people during natural disasters. In 2020, Caritas Cuba helped over 43,000 people.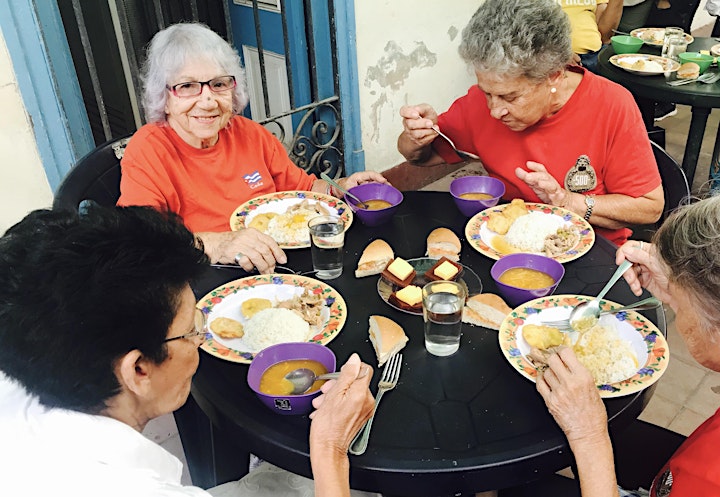 The auction will include LA CASITA AZUL by Emilio Sanchez (1921-1999), a color lithograph circa 1970. The image size is 21.50 x 31.25 inches and the paper size 23.13 x 33 inches. Printed in an edition of 100. Pencil signed in the lower right and inscribed in the lower left.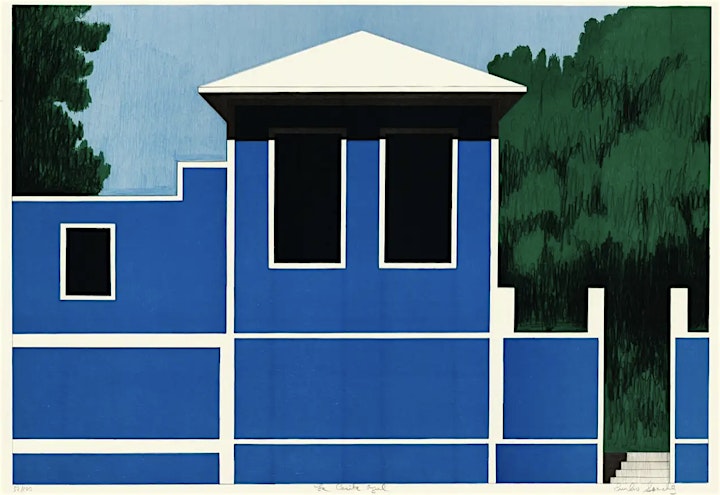 Our after-school and daycare programs serve over 5,000 children at risk of social exclusion. The aim is to support the development of their values, habits, and skills and help them become positive agents of change in their own communities. All day-care centers provide meals & snacks to the children, which is critical during the current food shortage in Cuba.
A specail thank you to Goya for being a Danzon level sponsor.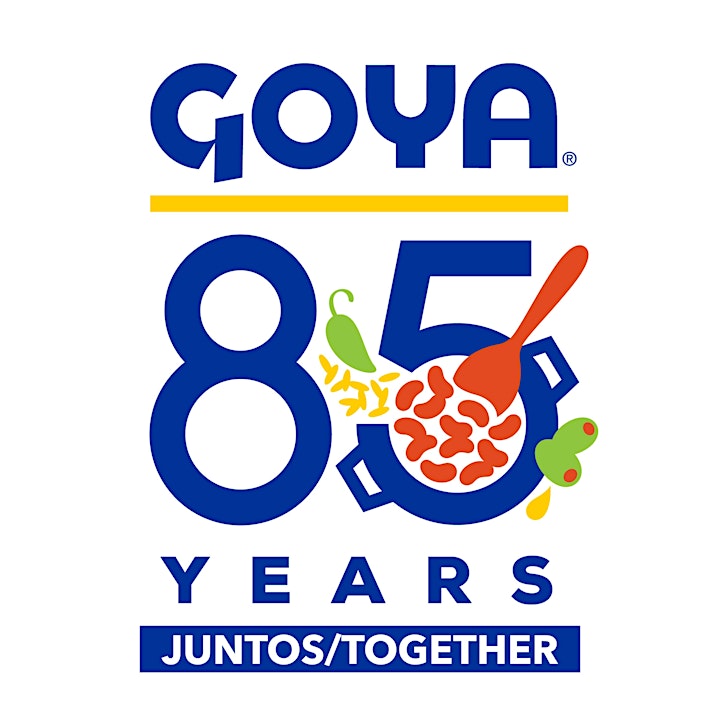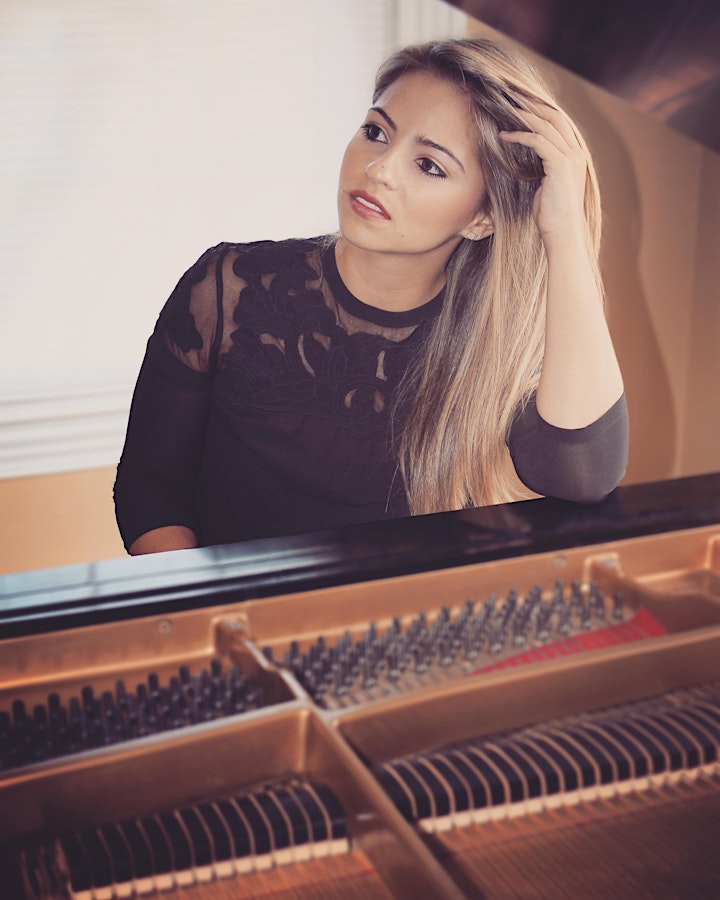 Our musical guest for this event will be Cuban-American pianist Victoria Hernández. Victoria is a graduate of Manhattan School of Music and Aaron Copland School of Music. She has performed solo recitals in the United States as well as in Europe.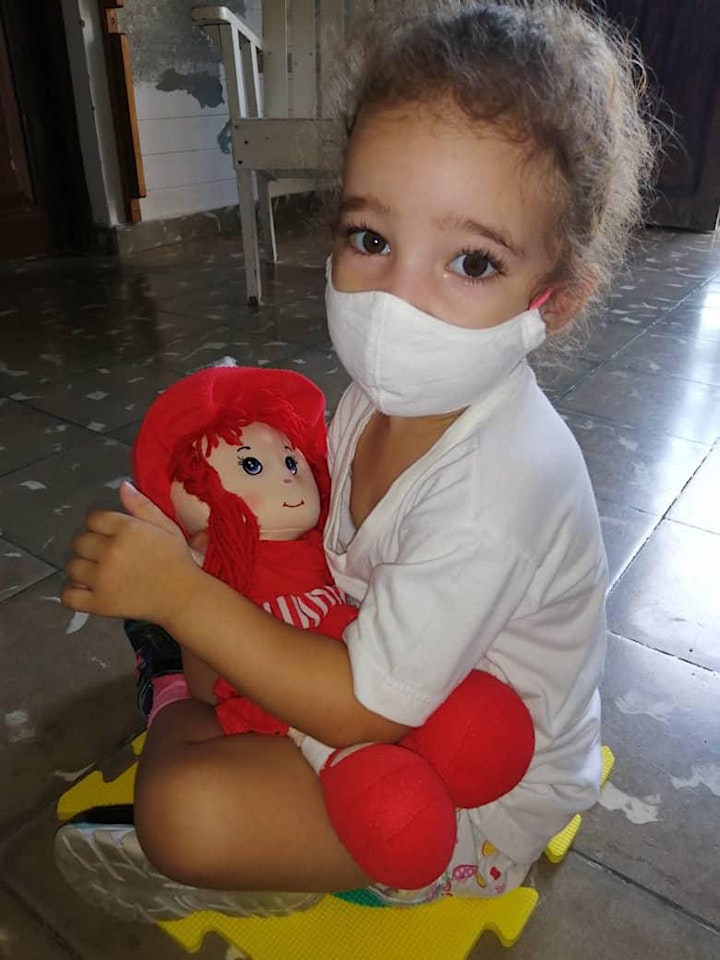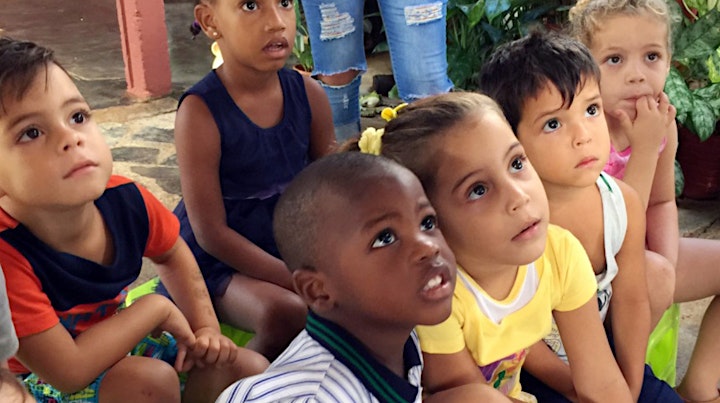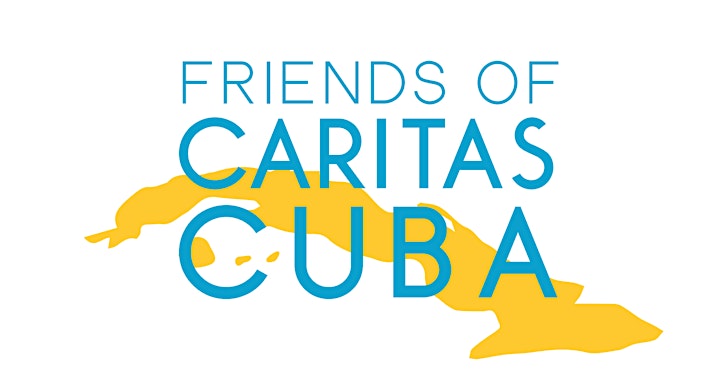 Have questions or need more information? Please contact Mauricio Vivero at 617-849-4027 or mauricio@friendscaritascuba.org