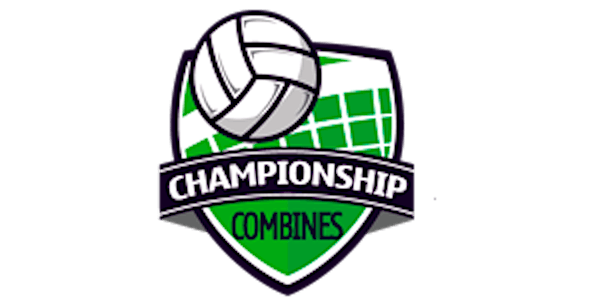 2021 North Country Region Recruiting Combine
2021 North Country Region Recruiting Combine - December 12th - 11:30 to 1 p.m. - Get Seen by College Volleyball Coaches!
When and where
Location
National Sports Center 1700 105th Ave NE Blaine, MN 55449
About this event
Championship Combines, in partnership with the North Country Region of USA Volleyball, is proud to present the 2021 North Country Region Recruiting Combine! The NCR Recruiting Combine will be held on November 12th from 11:30 to 1:00 p.m. at The National Sports Center - 1700 105th Ave NE, Blaine, MN 55449 and is open to any female high school age player and 8th graders.
The NCR Recruiting Combine will be promoted to every Division II/Division III, NAIA and Junior College volleyball program in Minnesota, Wisconsin, Iowa, South Dakota and North Dakota (NCAA DI is in a Dead Period) AND the Player Information Packet will be sent to EVERY College Volleyball program, including NCAA DI, in MN/WI/IA/SD/ND.
Volleyball players will be divided by position and graduation year to allow attending college coaches to efficiently evaluate them.  Multiple courts will be used with each court having a "court coach", to allow players to showcase their skills sets for the college coaches. The court coaches will put the players through volleyball drills within their specific positions, along with combining positions to illustrate group skill sets. 
Parents are not allowed onto the Combine courts, per the request of the college coaches - This allows the players to focus on skills and the college coaches to focus on evaluations.  Championship will provide a Recruiting Education Talk for the parents while the players are engaged in the Combine!
**Please note, no refunds within 48 hours of the event or post event - Any refunds will not include the eventbrite.com fees per eventbrite.com policy***
Athletic Recruiting Counselors, arcvb.com, is the official recruiting service partner of Championship Combines! ARC is a Volleyball Only service, created by volleyball folks with over 40 years of college volleyball playing, coaching and recruiting experience - They provide Unlimited Support for their client families!
Click to schedule your FREE Recruiting and Membership Evaluation!