2021 North Central Region WOCN Conference: Reboot, Regroup, Re-energize
Sales Have Ended
Ticket sales have ended
Thank you for registering for the 2021 North Central Region WOCN Affiliate Conference. We are excited to see you IN PERSON in September! For any questions, please contact registration@northcentralregion.org
Sales Have Ended
Ticket sales have ended
Thank you for registering for the 2021 North Central Region WOCN Affiliate Conference. We are excited to see you IN PERSON in September! For any questions, please contact registration@northcentralregion.org
Reboot, Regroup, Re-energize; Moving Beyond the Pandemic
About this event

Join us as we meet IN PERSON for our annual North Central Region WOCN Affiliate Conference. The conference is intended for healthcare professionals, nursing students, industry representatives, and public allies seeking additional knowledge in the subspecialties of Wound, Ostomy, and Continence nursing.
The focus is moving beyond the pandemic by rebooting, regrouping, and re-energizing ourselves and our care. This conference will provide an opportunity to learn how COVID-19 has affected WOC nursing through the experiences of our members as presenters, network with fellow WOC nurses, and connect with local and national industry members. Please join us as we come together for two days of education to enhance our practice in WOC nursing.
Approximately 8 nursing CEs will be offered in 3 of the 4 WOC nursing subspecialties (W, O, & P). At no extra cost, a Conservative Sharp Wound Debridement (CSWD) course will be provided, which includes certification upon course completion. Additionally, our pre-conference sessions include 2 Industry-provided presentations as an additional learning opportunity.
Conference Schedule
Friday, September 17th, 2021
INDUSTRY-SPONSORED "Kick-off to Conference"
1300-1345 - Dot Weir, RN, CWON, CWS - Organogenesis Sponsored Session
1345-1430 - Jane Fellows, CNS, CWOCN-AP - Coloplast (ostomy)Sponsored Session
CONFERENCE SESSIONS
BREAK
1500-1600 - COVID-19 Associated Skin Manifestations (W) - Dr. Laura Swoboda, DNP, APNP, FNP-BC, CWOCN-AP
1600-1700 - Conservative Sharp Wound Debridement Workshop (W) - Emily Greenstein, APRN, CNP, CWON-AP, FACCWS
1700-2000 - EXHIBITION HALL
Saturday, September 18th, 2021
0700-0845 - EXHIBITION HALL
0845-0900 - Welcome Address
0900-1000 - KEYNOTE SPEAKER - The Power of Perspective - Keys to Win from Within (P) - Dale Smith Thomas
1000-1100 - Reboot Your Certification with the Professional Growth Program (PGP) (P) - Linda McKenna, MSN, RN, CWOCN
1100-1200 - LUNCH with NCR meeting
BREAK
1215-1315 - A Reboot on Skin Assessment to Approach Equity, Inclusivity, & Accuracy (W) - Dr. Ruth Bryant, PhD, MS, RN, CWOCN
1315-1415 - Peri-stomal Wounds Can't Wait: Care of the Ostomate with PPG (O) - Dr. Janice Erbe, DNP, APNP, FNP-BC, CWON
BREAK
1430-1530 - Rewind, Re-evaluate, & Review When Your Patients Doesn't Quite Fit the Mold (W) - Sandra Oehlke, APRN, AGNP, CPNP-PC, DCNP, CWOCN
1530-1630 - Innovation by Necessity: Telemedicine in Wound Care (W, P) - Dr. Christina Megal, DNP, APNP, FNP-C, CWON-AP
1630-1645 - Closing Remarks
Keynote Speaker - Dale Smith Thomas
Dale is a top rated international professional speaker and author who travels the world sharing a message of hope and empowerment. Through her direct and powerful messages, Dale has inspired thousands of audiences around the world to take 100% responsibility for the results they are creating in their lives.
She is the president of Winners By Choice, Inc. and through her work as a personal development expert, she is often recognized from one of her many national television appearances. She has been a featured guest expert on The Dr. Phil Show, The Big Idea on CNBC, featured in a Documentary on the Travel Channel and even appeared on a Fox Reality Show.
She is a sought-after speaker whose has shared her message to a variety of different groups including more than 100 hospitals and healthcare systems, sales groups, chambers of commerce, associations and many more. She is a thought leader and storyteller that pulls from her own personal life challenges to inspire and encourage audiences to make actionable life changes both personally and professionally.
Dale is a graduate of Mississippi State University who makes her home in Nashville and is often called "The Hope Doctor" by many of her audience members.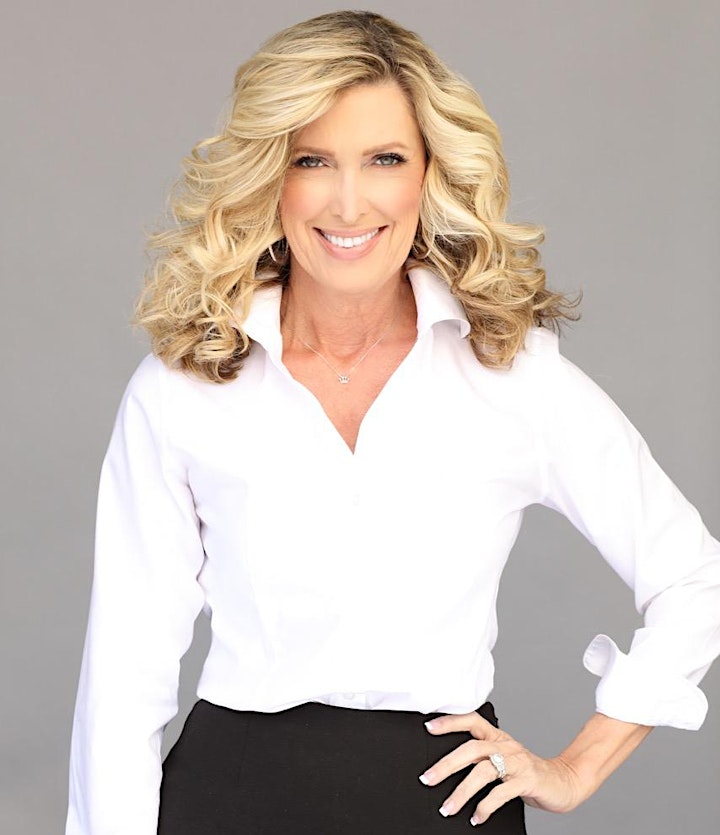 CONFERENCE PLANNING COMMITTEE
Co-Chairs
Jessica Annen, BSN, RN, CWOCN
Jessica Held, DNP, APNP, FNP-BC, CWOCN-AP, CFCN
Sub committees:
Rebekah Barrette, MS, RN, PCNS-BC, WCC, CWOCN
Emily Greenstein, APRN, CNP, CWON-AP, FACCWS
Julie Kula, BSN, RN, CWON
Kaitlin Nelson, BSN, RN, PHN, CWOCN
Sandra Oehlke, APRN, AGNP, CPNP-PC, DCNP, CWOCN
Debra Thayer, MS, RN, CWOCN
Kristin Westberg, BSN, RN, CWOCN
Exhibitor Information
See email Julie (jlkula@msn.com) or Kaitlin (ms.k.nelson@hotmail.com) for the Exhibitor Agreement Form and W9.
Please send completed Exhibitor Agreement form to Julie or Kaitlin by 9/7/21
Organizer of 2021 North Central Region WOCN Conference: Reboot, Regroup, Re-energize