2021 New York Open TaeKwonDo Championships/Korean Cultural Festival
A tournament experience for Taekwondo competitors. Portion of proceeds are donated to the Juliana Buongiovanni Memorial Scholarship.
About this event
Dear Masters/Instructors,
I would like to take this opportunity to wish you all good health and safety during this time. While 2020 was certainly a trying year, our Taekwondo spirit showed and helped us persevere. Moreover, I hope that 2021 has been a year in rebuilding, renewing and reimagining your school and community. I wish nothing but the best for you as you finish out the year. It is with great honor and excitement that I extend to you an invitation to participate in the upcoming New York Open Taekwondo Championships/Korean Cultural Festival to be held at The Peter Jay Sharp Athletic Center at the College of Mount Saint Vincent (6301 Riverdale Ave., Riverdale, NY, 10471) on Saturday, Oct. 9th, 2021.
Our goal for the 2021 New York Open TaeKwonDo Championships is to uphold a level of expertise as an Olympic sport and promote the beautiful Korean Culture that we all share. As the only Festival without any political, commercial, or profit based agenda (as it is a non-profit event), we pride ourselves on using TaeKwonDo as a tool to bring together and embrace the different cultures of the world, regardless of race and creed - hence our philosophy: "TaeKwonDo, One Family One Vision."
We are honored to serve you and hope to ensure that each individual has his or her best tournament experience of the year. Moreover, It is always a privilege to have competitors from all over compete in the highest traditions of our sport and art. Again, your participation and support are invaluable to the success, growth, and recognition of TaeKwonDo. I commend you for your desire to compete and excel! Thank you for your support.
Sincerely,
Grandmaster Y.H. Park
U.S. Olympic Team Coach for 1988 Olympics, 1991 Pan-Am Games Head Coach
Chairman of New York Open TaeKwonDo Championships/ Korean Cultural Festival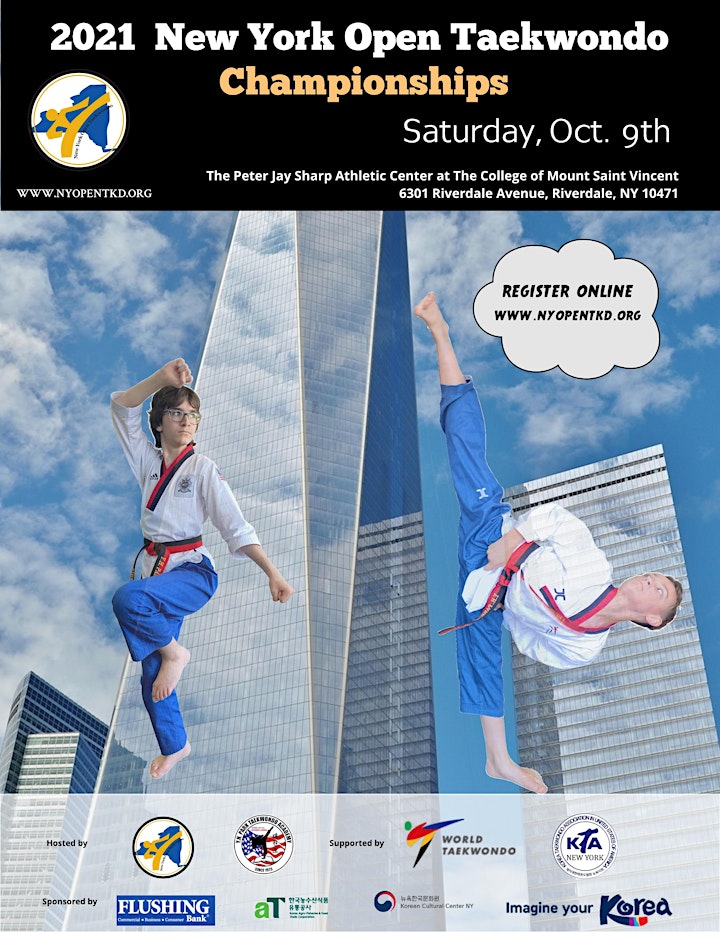 Organizer of 2021 New York Open TaeKwonDo Championships/Korean Cultural Festival
The organzing comittee for the annual NY Open Taekwondo Championships and Korean Cultural Festival.   Now in its 13th successful year.
To find our more Visit: