Prospective 8th Graders—Transferring 9-10th Graders—Tour the school, talk with teachers & students and APPLY at our Open House October 2nd!
About this event
Discover What We've Known All Along... Technology Is Key To Learning.
You'll be able to see where your child can embark on realizing his or her greatest potential! Tour classrooms, labs, and our state-of the art fitness center. Visit our cafeteria with a professionally-equipped kitchen that creates chef-prepared lunches. See why Niche.com gave us an "A" rating in Health & Safety. Most importantly, talk with teachers and student ambassadors!
As a Tech Savvy City High student you'll be well trained and connected to your laptop, an essential tool provided FREE* to you and every student when you begin. Your laptop will come pre-installed with Microsoft Office, Adobe Suite and other software programs.
Learn about City High's tech-infused academic classrooms like Cultural Literacy, Scientific Literacy, Information & Technology Literacy, Financial Literacy and Workskills Literacy.
Learn why our teachers "loop" with their students over all 4 years, and how City High prepares them for College, Career and Life.
City High is a Tuition-FREE* Public High School.
Apply Now! And register to let us know you are coming. Visit cityhigh.org/admissions/  
Class of 2026—Applications Begin October 1st (180 Seats)
Now Accepting Applications for Fall 2022
Wait list in effect—Class of 2025 • Limited Seats—Class of 2024
Transferring 9th & 10th Grades to begin January 2022
Applications are first-come, first served!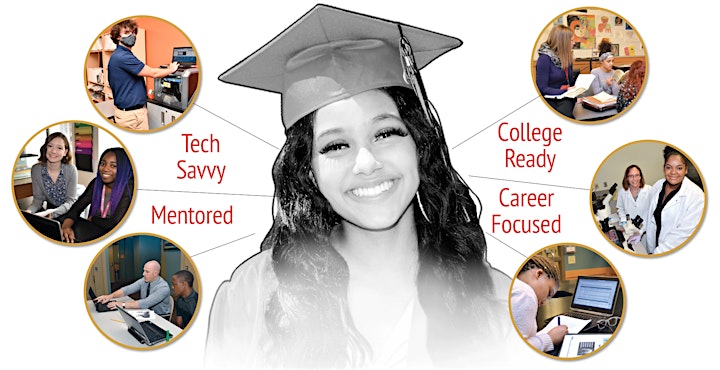 PROSPECTIVE 8TH GRADERS & TRANSFERRING 9TH -10TH GRADERS
Become a well-rounded and prepared graduate.
College Ready
4-year Mentored Advisory Program
Post-High School Planning Team
Advanced & Honors Classes
Full-inclusion Classrooms
For-credit College Classes
Graduation Capstone Project
Tech Savvy
FREE laptop when you begin
4-Year Technology Curriculum
Microsoft & Adobe Certifications
Multimedia, Web Design, HTML & Javascript
STEM & Programming Classes
Student-Run Robotics Team
Career Focused
College & Career Preparation
13-week Mentored Internship
Industry Speakers
Resume & mock job interview classes
Financial Literacy & Workforce Skills training
130+ Mentored Internship partners
Mentored for Success
Every student at City High has an academic advisor who is a mentor to the student for their four years of high school.
Students meet with the advisor individually or in an advisory group several times per week.
The mentor/ advisor is also in constant contact with parents about grades or other issues that may impact their learning.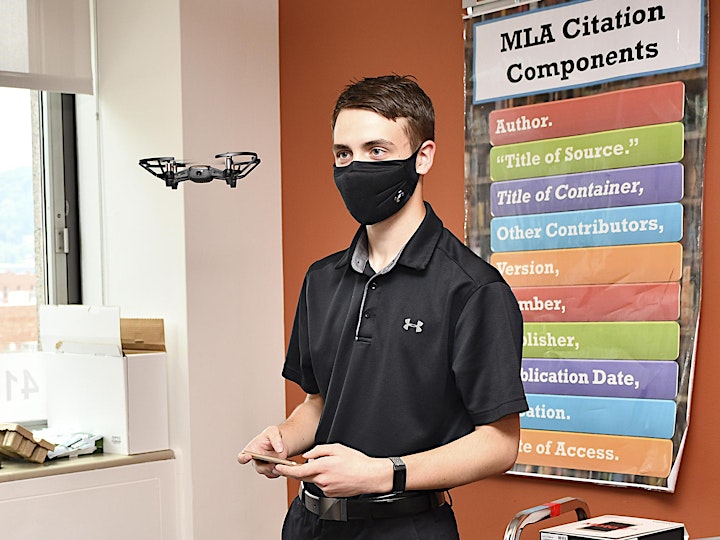 Be a part of the success!
100% Internship Completion for every Graduate—We partner with the Pittsburgh business community, another unique element to our students' success.
95% Graduation Rate—Our teachers loop all four years with their students, a key element of our student retention and success.
2nd Highest Pittsburgh Promise Scholarship Eligibility of all Public High Schools in the City of Pittsburgh
Staffed with full-time Nurse, two full-time Licensed Professional Counselors (LPC) and a full-time Licensed Clinical Social Worker (LCSW).
Post High School Planning Team— providing training and support for college, trade/tech school or direct-to-work students
Technology Infused—mandatory technology classes, and robotics and programming electives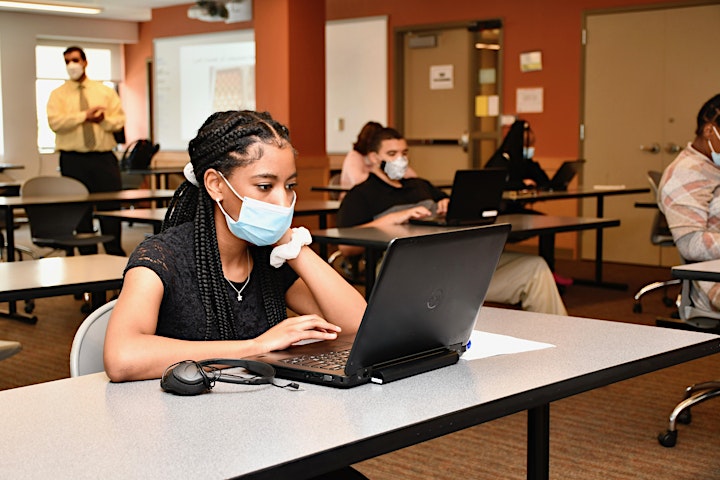 City High parents appreciated our thoughtful approach to distance learning and student engagement during the past year.
★★★★★
"We chose City High for our kids and have never had a moment of regret. The bonds they formed while there, especially with staff, have continued even after their time at City High is through. They've received an excellent education and real-world experience that has prepared them for life after high school. City High took the lead during the pandemic, going above and beyond to keep our kids safe and to keep us informed, as compared to many other school districts in the region."
★★★★★
"I have found City Charter High to be safe, organized, and academically challenging. One of the most important things an employer looks for in the hiring process is adaptability to change. City High faculty and students never missed a beat when faced with adapting to new learning models during the pandemic."
★★★★★
"I feel that City High has not skipped a beat with the changes that needed to be made during the pandemic, the positive aspect of being a laptop-based school. Everything from March 2020 until now has been on point and I feel like that they always kept the students, parents, and teachers in mind when making the decisions that they have made during the pandemic."
★★★★★
"I could not be happier with my decision to send my son to City High. My son has some unique behaviors and they were extremely accommodating to his needs. He was never made to feel as an outcast and there was always someone available to listen when he needed it. The assistance they provided to the students in regards to what happens after high school was fantastic."
★★★★★
"We were very impressed with City Charter High School's overall organization, communication, and commitment to academic excellence. The school also has a strong anti-bullying policy that was also important to our family. The staff goes above and beyond each and every day to prepare the students for life after high school."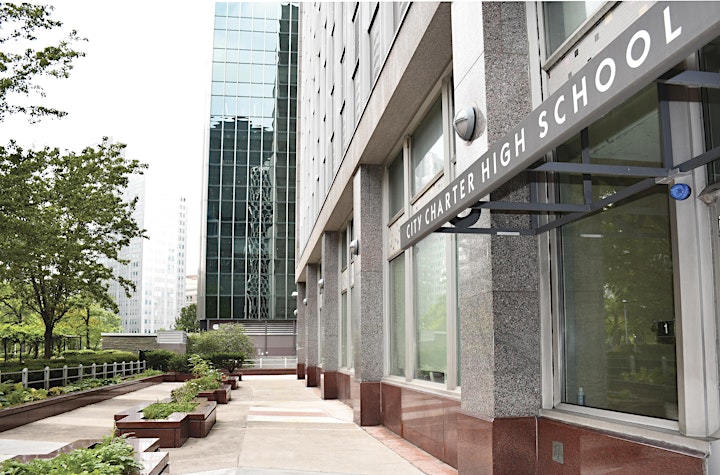 Register to attend our Fall Open House and Tour today!
Organizer of 2021 NEW ADMISSIONS OPEN HOUSE & SCHOOL TOUR
201 Stanwix Street, Suite 100 •  Pittsburgh, PA 15222 • 412-690-2489
Learn more and APPLY at CityHigh.org

City Charter High School is a technology infused public school, whose mission is to graduate students who are academically, technologically, personally and socially prepared to succeed in post-secondary education, training, or employment.
Using a team approach, City High cultivates a safe, supportive and academically rigorous environment by recognizing and nurturing individual talents, needs and skills.