88th NCGCC August 4th - 7th- "The Gospel According to Music". Join NCGCC nightly at 8 pm (EST) via facebook or youtube
About this event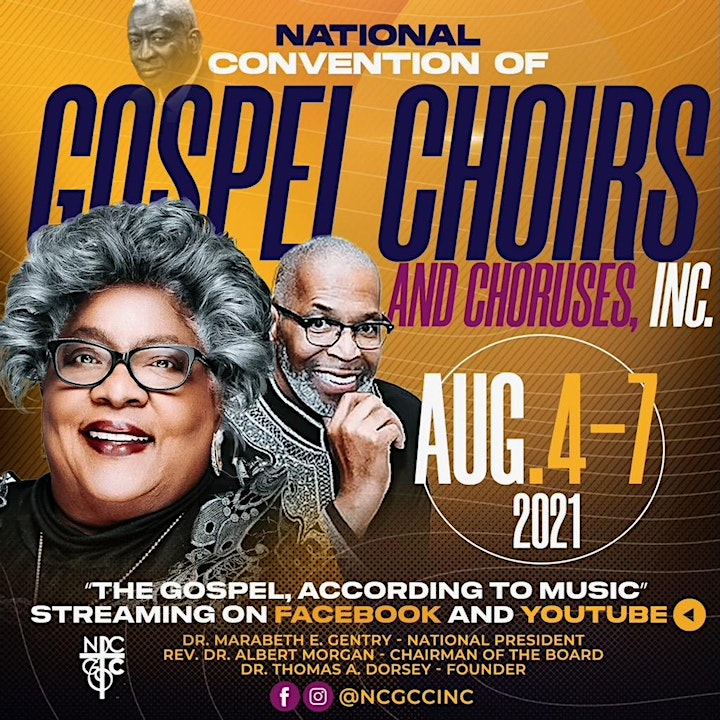 NCGCC will be hosting the 88th annual session virtually on our all of our social media platforms.
The mission of the NCGCC is to foster and better the appreciation of Gospel music. NCGCC fulfills its mission through performances, training, education and related activities.
Please register to join us virtually
Wednesday, August 4th through Friday, August 6th
8:00 pm - 10:00 pm Nightly (EST)
Saturday, August 7th, NCGCC's Artelia Hutchins Training Institute (AHTI)
MUSIC | TRIBUTES | GUEST ARTISTS | WORKSHOP CLASSES
If you have any questions or need assistance please reach out:
General Questions – Christine O. Wade – christineowade@gmail.com or 201-349-3802
Saturday AHTI Workshop Classes – Dr. Kevin B. Parrott – deanahtincgcc@gmail.com or 813-955-6272
Registration- Dr. Shanda C. Crowder- ncgccregistration@yahoo.com or 203-727-1476 or Ingrid N. Parker- ingrid.parker05@gmail.com or 201-410-2855
Doing more… Serving better… And above all Giving God the Glory with a pleasure serving smile.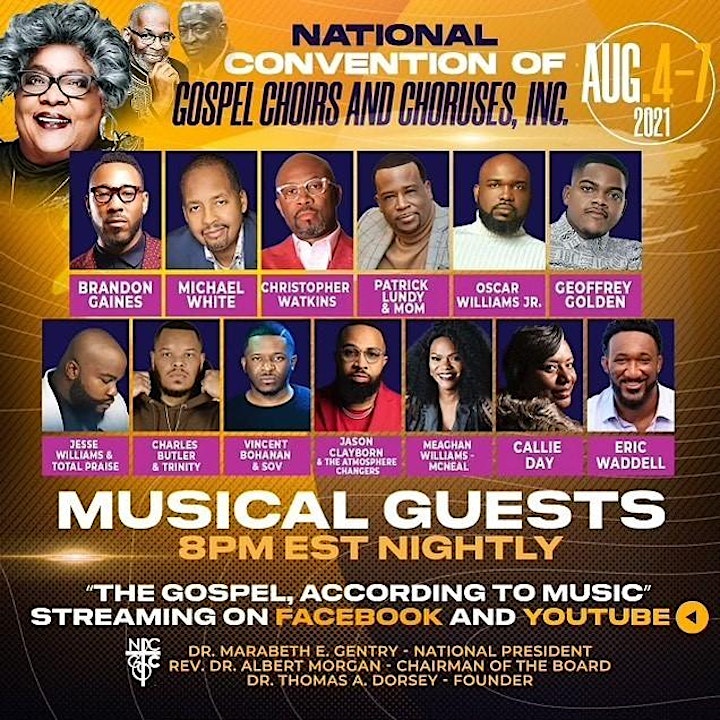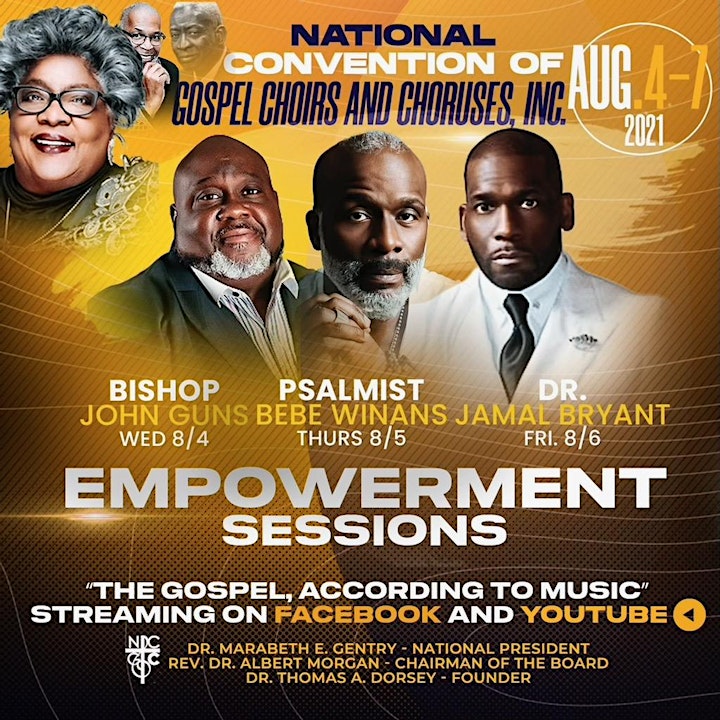 Organizer of 2021 NCGCC Virtual Convention