Join us for an inspirational virtual showcase featuring the most accomplished young artists in the country.
About this Event
Streaming every night at 8 PM ET on youngarts.org.
Monday, January 25 | National YoungArts Week + Celebration, Voice Performances and the premiere of Together, a short film
Tuesday, January 26 | Jazz & Theater*
Wednesday, January 27 | Dance & Film Screenings*
Thursday, January 28 | Classical Music
Friday, January 29 | Design, Photography & Visual Arts Exhibition Opening*
Saturday, January 30 | Writers' Readings*
*This program may contain mature content not suitable for children.
+++
Each year, YoungArts introduces the public to the next generation of artists across ten disciplines. Typically presented at New World Center and the YoungArts Campus, the 2021 program will be presented for free online.
The 144 artists showcased throughout the week, all YoungArts award winners at the Finalist level, the organization's highest honor, have been selected through a prestigious national competition and chosen by esteemed discipline-specific panels of artists through a rigorous blind adjudication process. From January 3-9, the artists will participate in an intensive program of online classes and workshops with internationally recognized leaders in their fields, and will record and develop their work for National YoungArts Week +.
Starting Monday, January 25, you will get the chance to meet these accomplished young artists from across the country in a six-part series of free virtual performances, writers' readings and an exhibition. Tune in!
+++
2021 National YoungArts Week +
and Together Campaign Partners
We are most grateful to the partners and friends who make 2021 National YoungArts Week + and our on-going programs possible.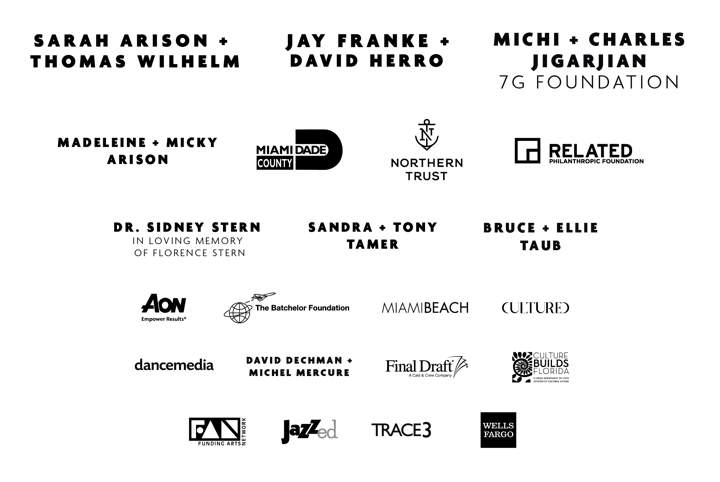 Support for National YoungArts Week + is provided by the Miami-Dade County Department of Cultural Affairs and the Cultural Affairs Council, the Miami-Dade County Mayor and Board of County Commissioners; and the State of Florida, Department of State, Division of Cultural Affairs and the Florida Council on Arts and Culture.