Join us for this 2nd Annual Virtual Fallen K9 Memorial Run and help us support K9 units in need all over the country.
About this event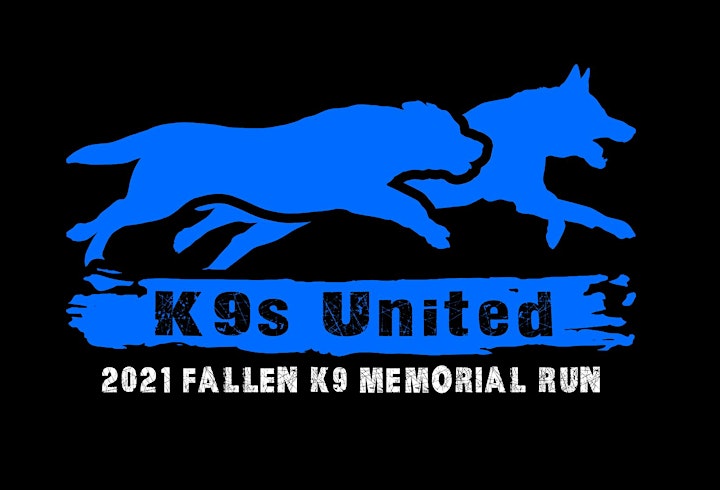 This event is an opportunity for us all to join together for a wonderful cause, memorializing the 2020 Fallen Law Enforcement K9s, while honoring all the K9s continuing to hold the line.
This virtual run will provide us with an opportunity to band together for a great cause and bring together people who are passionate about K9 LEOs from across the country! We are super excited to share this day with all of you.
Plus, you will get an amazing race t-shirt with the design below so you can always have a memento to remember the fallen K9s, and your support of K9 LEOs.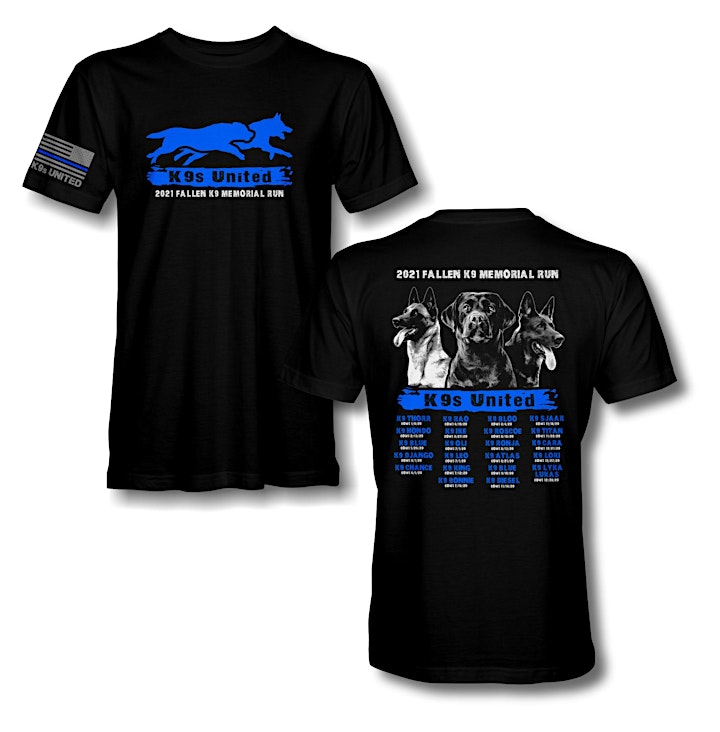 Let Their Memories Live On With This Commemorative T-Shirt
Your commemorative t-shirt is a memento to honor the brave, fallen K9 officers of yesteryear. Order by August 11 to be sure to get your t-shirt in time for the race*.
You can still get the t-shirt by ordering after that date, but it may not arrive in time to wear for the race. We still encourage you to participate no matter what.
*More than likely to recieve shirt barring unforeseen circumstances or USPS delays.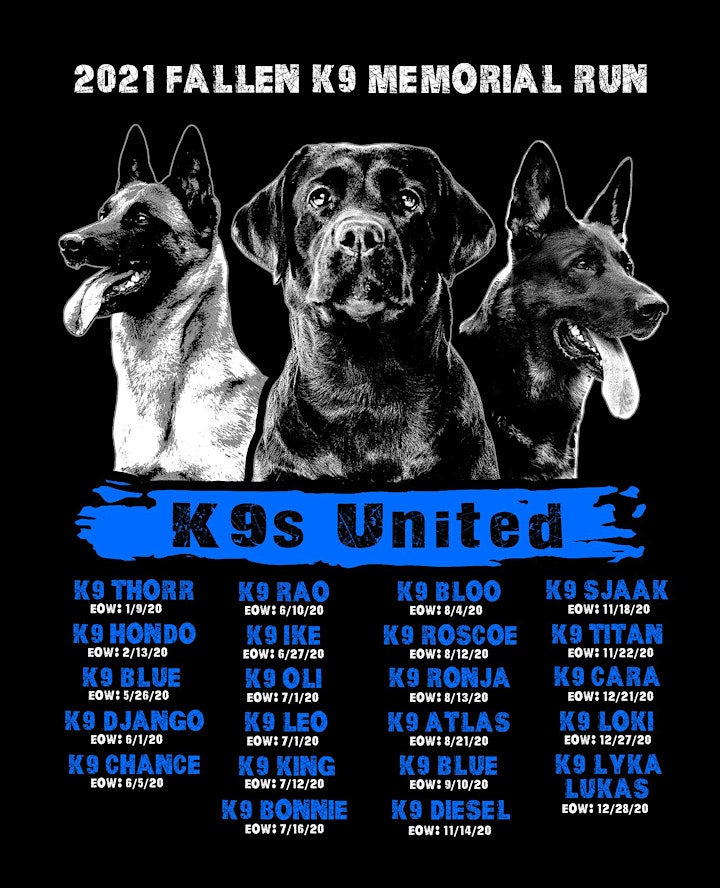 Want to join us? All you have to do is register online, choose your distance, and join in on the fun the day of the run!
Distances
1 Mile Fun Walk
1 Mile Fun Run
5K Run
9K Run
#2021FallenK9MemorialRun
Post the run distance of your choice, your finish time, fun videos, and pics of you or your group participating. Tag K9s United on Facebook and Instagram when posting, and hashtag your pics and videos with #2021FallenK9MemorialRun.
Be creative with your posts! There will be numerous giveaways, some will be given away based on those posts.
We can't wait to see all of you and your pics and videos on social media for this amazing event!
See you at the finish line!!
Date and time
Location
Refund policy
Organizer of 2021 National Police K9 Day - Fallen K9 Memorial Run
100% of the proceeds will benefit K9s United, an organization that is committed to supporting and honoring K9 law enforcement officers who detect, protect and serve our communities by giving them the best equipment, amenities, and quality of life during and after their service, and memorializing those who gave the ultimate sacrifice in the line of duty.