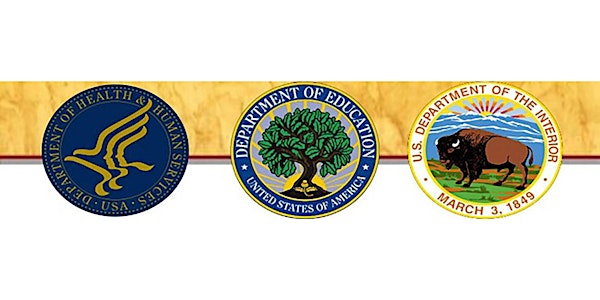 2021 National Native American Language Summit (Virtual)
Join us as we identify ways to further support Native Communities Leading and Taking Control of their Native Languages .
By U.S. Department of Education
About this event
This is the 8th National Native American Language Summit based on the requirements of the Memorandum of Agreement (MOA) between the Department of Education's ( ED) White House Initiative on American Indian and Alaska Native Education (WHIAIANE), Department of Health and Human Service's Administration for Native Americans (ANA), and the Department of Interior's Bureau of Indian Education (BIE). In November 2012, ED / WHIAIANE, ANA, and BIE signed a MOA to collaborate on programming, resource development and policy related to Native languages across our agencies. The MOA encourages programs and projects supported by any of the MOA partners to include instruction in and preservation of Native American languages. The MOA was revised in 2018. The partners formed a Native Language Workgroup and each of the partner agencies worked both internally and externally to identify barriers, levers, and promising practices that will help communities implement successful programs and projects that further the goal of language preservation and revitalization. In addition, the Native Language Workgroup identified areas of collaboration to share resources across agencies and partner communities.
The National Native Languages Summit has grown out of this partnership and is now a part of the formal MOA. Together our diverse stakeholder communities now have a venue to share the challenges and paths to success in teaching Native languages. Our goal through the summit is to identify ways to further support communities teaching their Native languages, improve accountability for educational progress , provide measurable goals to show our success and encourage our youth to gain the skills to speak their language. We will discuss the challenges and successes of measuring oral and written American Indian, Alaska Native and Native Pacific Islander language learning and will share promising practices.