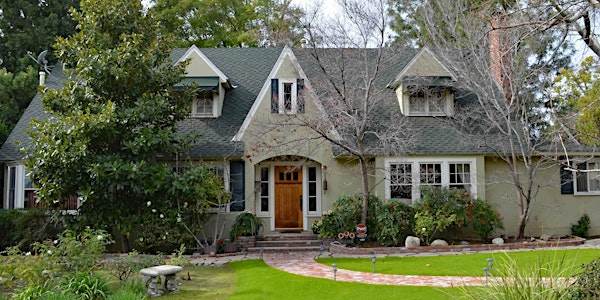 2021 MOHPG Historic Home Tour: A Virtual Experience
Join us the first week of May for a MOHPG Home Tour unlike any other, featuring seven stunning historic homes!
About this event
The Monrovia Historic Preservation Group proudly presents its 2021 Historic Homes Virtual Tour. Seven homes will be featured, each in a separate video lasting about 5-10 minutes. Videos will include a narrated tour through each historic home. The virtual tour will be available for viewing from Satuday, May 1st at 9:00 a.m. until Sunday, May 9th, 2021 at 9:00 p.m.
This tour is free, however a $20 donation per household is suggested. Your donations will help support the MOHPG's advocacy efforts.
We hope you will join us as we celebrate the diversity and beauty of some of Monrovia's architectural gems!
Please enjoy this sneak peak of this year's tour. You won't want to miss it!
This event is proudly sponsored by:
Donna Baker
Douglas Elliman Real Estate
Darrell Brooke
Brooke Law Group, PC
Oriana Rocha & Corina Burns
Hat Ladies Real Estate
Megan Spargo-Ferrell
Compass