The nation's premier event for purchasers, payors and health care executives leading the charge for patient safety, quality and value.
About this event
Each year, The Leapfrog Group gathers its key stakeholders and constituents for a meeting in December to discuss current topics, issues, and trends in purchasing, benefits, and health care quality.
The 2021 Leapfrog Annual Meeting will take place on Tuesday, December 7, 2021 from 10:30 A.M. to 5:00 P.M. Eastern Time. The Annual Meeting is followed by the Leapfrog Awards Dinner where we will recognize the highest performing hospitals and ambulatory surgery centers.
The theme of this year's meeting is "Excellence for Everyone: The Path Forward for Patient Care" and will focus on health inequities and how we can collectively forge the path forward to achieve safe, high quality care for everyone.
Our keynote speaker is Tracey D. Brown, the Chief Executive Officer of the American Diabetes Association. She is the first CEO in the organization's 80-year history who is living with type 2 diabetes. Tracey will shine a light on our efforts to create a higher quality, equitable health care system for all.
Keynote Panel: Health Equity and Patient Safety Panel
Leah Binder, President & CEO, the Leapfrog Group
Tejal Gandhi, Chief Safety and Transformation Officer, Press Ganey Associates LLC
Victor Dzau, President, National Academy of Medicine
Shantanu Agrawal, Chief Health Officer, Anthem
Michelle Schreiber, Dir., Quality Measurement & Value Based Incentives Group, CMS
Keynote Panel: Disparities in Maternity Care and Maternal Mortality
Moderator: Nina Martin, Reporter, Reveal News
Laurie Zephryn, VP of Advancing Health Equity, Commonwealth Fund
Wanda Irving, Chair, Dr. Shalon's Maternal Action Project
Elizabeth Howell, Chair, Department of Obstetrics & Gynecology, Perelman School of Medicine
Bret Jackson, President, The Economic Alliance for Michigan
Register today!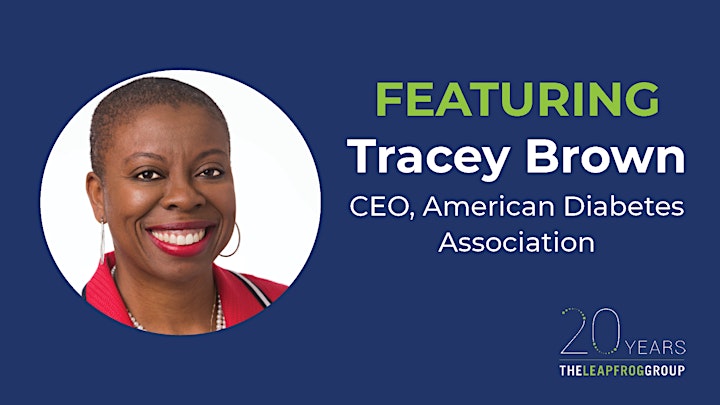 Hotel Accommodations
A block of rooms has been reserved at the rate of $209/night at the Grand Hyatt hotel. Please click here click here to reserve your room.
For more information on past events, visit our website!