"She Calls Him Lord" Women's Conference to be held on March 12-13, 2021 at Le Mars Bible Church
About this Event
2021 Le Mars Bible Church Women's Conference - "She Calls Him Lord"
March 12-13, 2021
1550 7th Ave. SE, Le Mars, IA
Call 712.546.6915 for information
March 12 from 6 - 8:30 PM, light dessert provided
March 13 from 8 AM - 3 PM, light breakfast and lunch provided
Guest Speaker: Cory McGrew
Cost $20 per person
Friday - Session 1: Lord of Her Salvation
Saturday - Session 2: Lord of Her Time, Session 3: Lord of Her Words, Session 4: Lord of Her Future
We hope you will plan to join us for this conference to be encouraged in your walk with the Lord.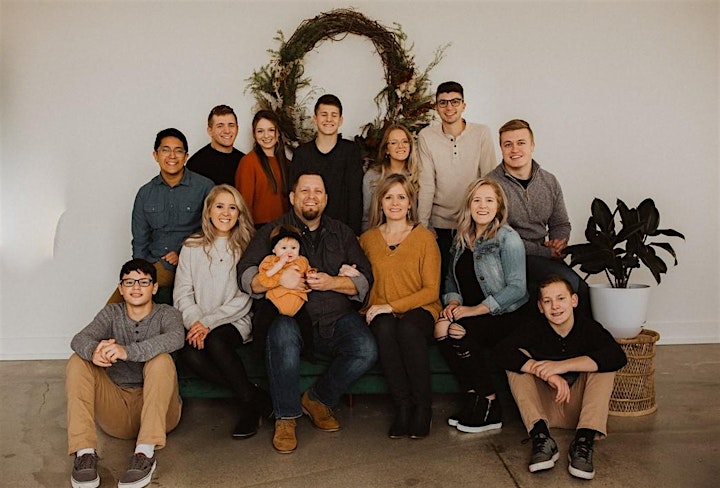 Cory has been abundantly blessed with a life full of people! She and her husband, Matt, have been married for over 26 years. They have 9 children ages 15-25, 1 granddaughter and one foster baby!
Cory loves to serve alongside Matt, who just happens to be her favorite pastor. She and her husband served here in youth ministry at Le Mars Bible Church for 8 wonderful years, until they received a call to help at a ministry in Birmingham, Alabama.
There has never been a dull moment, as Cory and Matt have been involved in ministering to students and their families for over 21 years.
Cory loves it when she has the opportunity to teach women and takes every chance she gets! With her relatable style and her passion for the Lord and life, Cory's favorite thing to do is to encourage women at every age and in every stage to live their life for the glory of God.