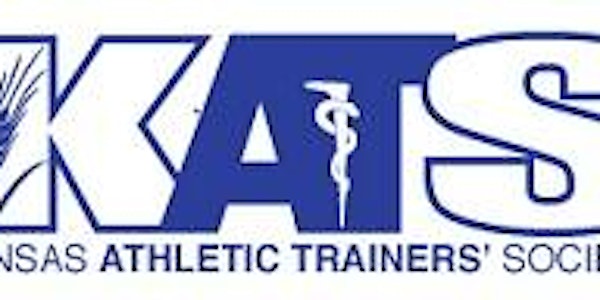 2021 KATS Virtual Symposium
KATS 2021 Virtual Symposium
Refund Policy
Contact the organizer to request a refund.
Eventbrite's fee is nonrefundable.
About this event
KATS Virtual Symposium 2021
November 14th-December 12th, 2021
On-demand at home course
Presentations:
College Faculty Awareness of Post-Concussion Return to Learn Guidelines (1.0 EBP CEU)
Dr. Ron Walker, EdD, LAT, ATC, CSCS
Dr. Richard Bomgardner, EdD, LAT, ATC, CSCS
Blood Flow Restriction: Therapeutic applications for the lower extremity (1.0 EBP CEU)
Dr. John Phillip Vardiman, PhD, LAT, ATC, CSCS
Performance Nutrition for the Competitive Athlete (0.75 Cat A CEU)
Impact of sleep in athletes (0.75 Cat A CEU)
Dr. Luis Salazar , MD
Return to Sports after ACL Reconstruction(0.75 Cat A CEU)
Dr. Jeffrey Randall , MD
Lisfranc Injuries(0.5 Cat A CEU)
Seizure-Like Episodes: the chicken or the Egg?(0.5 Cat A CEU)
A Manual Therapy Treatment for Headache Pain: A Case Study (0.5 Cat A CEU)
Dr. Lindsay Luinstra, DAT, MS, LAT, ATC
Course Fee:
$40 for all healthcare professionals
Free for students .
Course Credit:
This program has been approved for a maximum of 3.75 Cat A CEUs and 2.0 EBP CEUs
FAQS:
Content will be available starting November 14th and ending at 11:00 p.m. on December 12th
All content assessment's must be completed prior to December 12th to receive credit
Speaker Assessments must be completed after watching individual lectures before December 12th. Final program assessment will be sent through Eventbrite e-mail after the completion of the event; the program assessment must be completed to access CEU Statement of Credit.
Statement of Credit will be cross checked with content assessment's (quizzes) and speaker assessments to verify CEU credits
$5 of each registration will be earmarked for the Governmental Affairs Committee lobbyist contract
To complete the registration process, AT's will need the following:
BOC #
KSBHA license #
NATA member #
NPI #
Students will need to indicate the school they currently attend
Other Healthcare Professional's can just enter 4 zero's in those boxes.
Required Materials and Equipment:
No materials or equipment are required for this event; however, participants are encouraged to have sufficient technology to further encompass the learning objectives and complete required assessments.
Sponsors:
N/A for this event
Confirmation/Cancellations:
Confirmation of registration will be sent via e-mail within three days of receipt by the Eventbrite system. Cancellations should be directed to the email above or to kansasathletictrainerssociety@gmail.com at least seven days before the webinar.
Level of Difficulty for CEU's:
Essential Level
According to the education levels described by the Professional Development Committee (PDC), the following continuing education course is considered to be Essential Level.
The Kansas Athletic Trainers' Society is recognized by the Board of Certification of Athletic Training to offer continuing education for certified athletic trainers.
The Kansas Athletic Trainers' Society does not discriminate on the basis of race, color, national origin, religion, sex, disability, military status, sexual orientation or age. The Kansas Athletic Trainers' Society is committed to accessibility and non-discrimination in all aspects of its continuing education activities. Participants who have special needs are encouraged to contact program organizers so that all reasonable efforts to accommodate these needs can be made.