Welcome to 2021 JFK Airport Rotary Club Installation Dinner honoring Nancy Vargas as our new club President.
About this event
When we welcome in a new leadership team to our Rotary Club, we gather to celebrate and support the new team.
This year we are welcoming Nancy Vargas as our Club President 2021-2023.
The ticket price includes family style appetizers, pasta, main course, beer and wine, desert, coffee and cappuccino all under the outdoor tent!
Please join us to welcome and support Nancy and her leadership team as they embark on doing the great work of the JFK Rotary Club!
Any questions? Email: Katie@jfkrotaryclub.org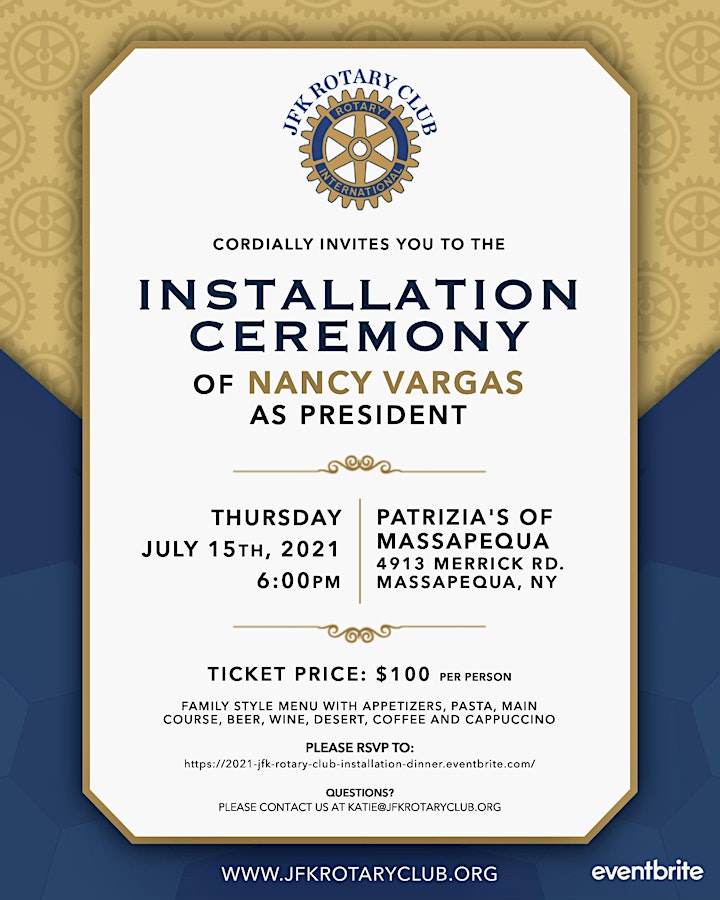 Organizer of 2021 JFK Rotary Club Installation Dinner