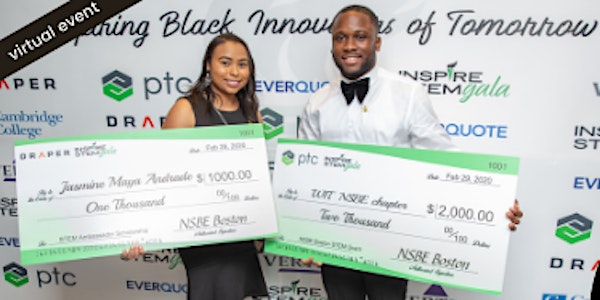 2021 INSPIRE STEM Gala presented by NSBE Boston
A virtual fundraising event to benefit STEM programs impacting Black Students. Stay IN for STEM with us on March 20th!
About this event
NSBE Boston Professionals & EverQuote invite you to the 3rd Annual INSPIRE STEM Scholarship Fundraiser & Awards gala on March 20th, 2021. This year's virtual event will benefit NSBE Boston's year-round Youth STEM (science, technology, engineering & math) initiatives and also honor the accomplishments of Black leaders who are inspiring a generation of future black innovators.
STAY IN FOR STEM! (and watch the livestream here.)
DATE: Saturday, March 20th, 2021 | VENUE: Virtual Event
TIME: 6:30pm (Pre-show entertainment begins at 6pm)
https://www.nsbeboston.org/inspire-stem/
Use our hashtags during the livestream #InspireSTEMgala #NSBEboston
MAKE A DONATION and help us reach our fundraising goal - InspireSTEM.Causevox.com
Agenda
6pm - 6:30pm - Pre-show entertainment by DeeJay Mott
6:30pm - 8pm Inspire STEM Gala presentation
Special Appearance - Charlie Baker, Governor of Massachusetts
Opening remarks - Marilyn Louis, NSBE Boston Vice President
MC - Omari Aarons, Founder & Managing Partner, Aarons Group LLC
Sponsor remarks - Jayme Mendal, CEO of EverQuote
Keynote Speaker - Kenn Turner, President & CEO, Massachusetts Life Sciences Center
President's Address - Seun Oluwole, NSBE Boston President
8pm - 9pm After Party entertainment by DeeJay Mott
CLICK HERE to Support our STEM Initiatives.
If you have any questions or need assistance, please contact emeritus@nsbeboston.org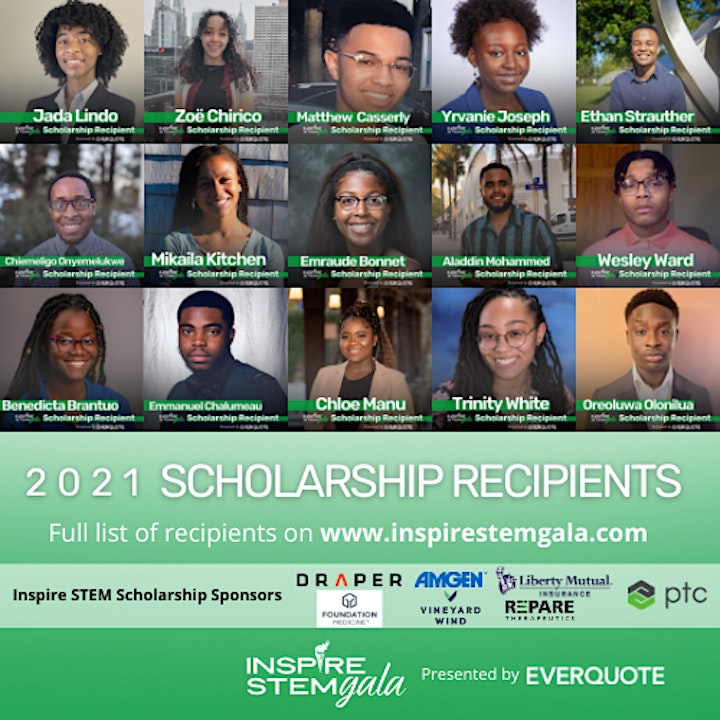 2021 Inspire STEM Scholarship Recipients & Honorees
This year's event will recognize 28 recipients of the 2021 NSBE Boston Inspire STEM scholarships. The Inspire STEM Scholarship program aims to support students who have shown academic excellence and are also committed to amplifying NSBE's "Be 1 of 10,000 Black Engineers" national initiative of increasing interest in STEM.
View the full list of 2021 Inspire STEM Scholarship recipients & Honorees - here
CLICK HERE to Support our STEM Initiatives.