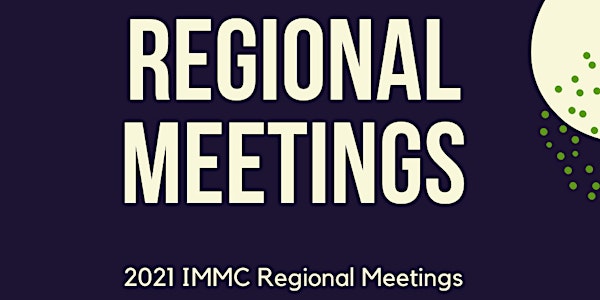 2021 IMMC Regional Delegate Meetings
Regional Meetings will be held over Zoom on March 6th and March 20th.
About this event
Greetings Conference Delegates!
It's almost time to gather for the regional delegate meetings. There will be two regional meetings offered over Zoom. You are welcome to attend either meeting.
Saturday, March 6th, 9am-12:00pm
Saturday, March 20th, 9am-12:00pm
Please make every effort to attend a Regional Meeting.  We hope to see you there!