The IIUSA Virtual EB-5 Industry Forum is the premier event in U.S. investment and immigration business development and education.
About this event
2nd Annual Virtual EB-5 Industry Forum to Provide Critical Educational Opportunites
IIUSA is proud to once again present the Virtual EB-5 Industry Forum. While we had hoped to be in-person this year we are confident that our virtual platform will once again deliver worldclass educational and business development content.
The event is the industry's premier business development and educational platform developed to connect attorneys, regional centers, project sponsors, foreign intermediaries, and more. EB-5 job-creation and economic development financing will have a critically important role to play in national economic recovery and job-creation efforts in the wake of COVID-19 and we look forward to providing the industry with key updates as we look ahead to new and brighter future for the Program.
Investors & International Stakeholders Participate for FREE
We know that our programming will be critical for potential and existing investors as well as international stakeholders and we are happy to offer complimentary virtual tickets to all international participants.
To secure your complimentary ticket please email info@iiusa.org.
CONFERENCE AGENDA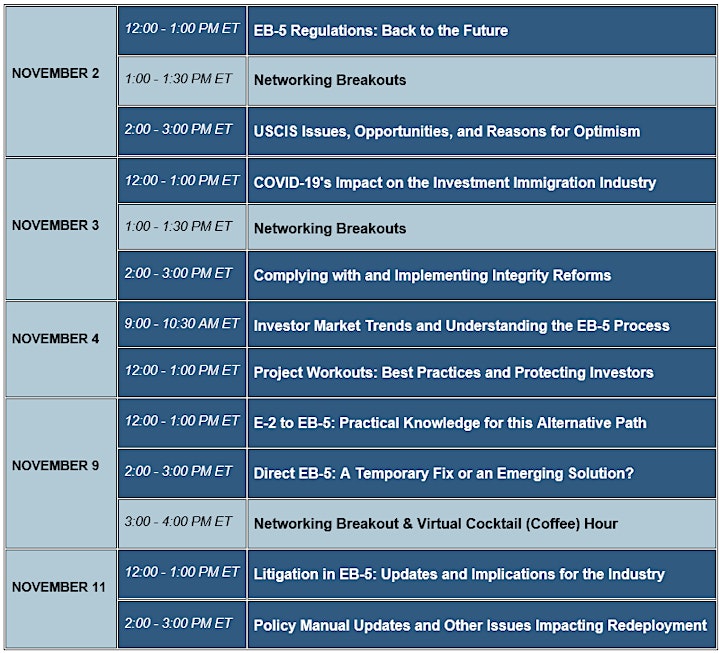 Limited Number of Sponsorship Available
We are pleased to offer a limited number of marketing sponsorships for this years event. Sponsoring an IIUSA event is an excellent way to ensure your company receives great marketing visibility and supports the important education and business development platform the association provides.
You can explore sponsorships in greater detail by following the link below. If you would like to discuss opportunities please email mckenzie.penton@iiusa.org or give us a call at (202) 795-9667.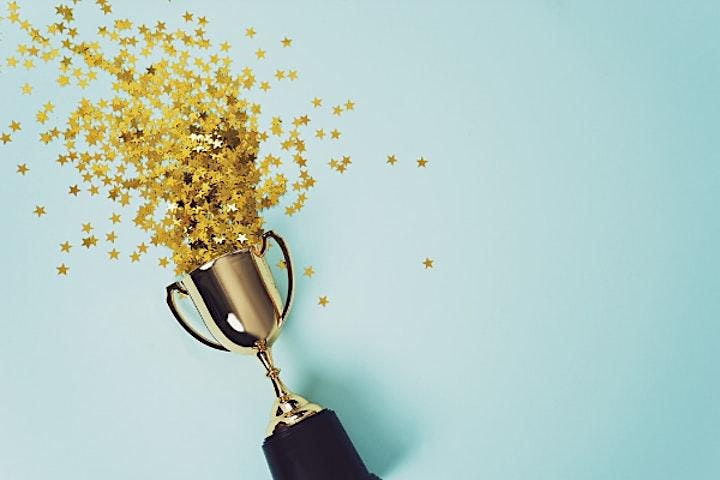 Celebrate Industry Success with the EB-5 Industry Honors
After a challenging year we thought people could use a reason to celebrate, and what better time to do so than at the industry's first in-person conference in nearly two years. This is your chance to ensure your colleagues, industry peers, or project partners receive much-deserved credit for all they have done for the EB-5 industry.
Use the following form to nominate a colleague or peer for the upcoming EB-5 Industry Honors. Provide as much information as possible for the committee to consider. Please note that each honors category has its own page on the form.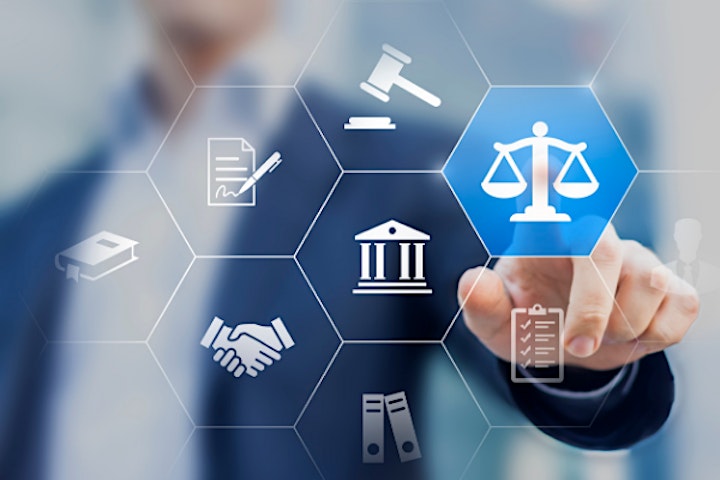 Looking For Continuing Legal Education (CLE)?
This year's event is expected to provide up to 9 general credit hours for continuing legal education (CLE) for attorneys in attendance. Credits will be issued with a certificate of attendance after the conclusion of the event and are subject to individual state bar approval.
THANK YOU TO OUR SPONSORS
























Organizer of 2021 IIUSA Virtual EB-5 Industry Forum
Founded in 2005, Invest in the USA (IIUSA) is the national membership-based 501(c)(6) not-for-profit industry trade association for the EB-5 Regional Center Program (the "Program"). Our members account for a vast majority of capital formation and job creation in the U.S. resulting from the Program.