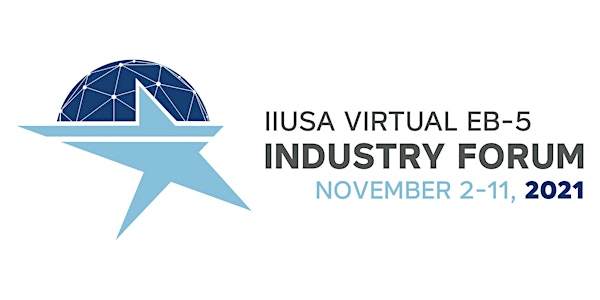 2021 IIUSA Virtual EB-5 Industry Forum
The IIUSA Virtual EB-5 Industry Forum is the premier event in U.S. investment and immigration business development and education.
About this event
2nd Annual Virtual EB-5 Industry Forum to Provide Critical Educational Opportunites
IIUSA is proud to once again present the Virtual EB-5 Industry Forum. While we had hoped to be in-person this year we are confident that our virtual platform will once again deliver worldclass educational and business development content.
The event is the industry's premier business development and educational platform developed to connect attorneys, regional centers, project sponsors, foreign intermediaries, and more. EB-5 job-creation and economic development financing will have a critically important role to play in national economic recovery and job-creation efforts in the wake of COVID-19 and we look forward to providing the industry with key updates as we look ahead to new and brighter future for the Program.
Investors & International Stakeholders Participate for FREE
We know that our programming will be critical for potential and existing investors as well as international stakeholders and we are happy to offer complimentary virtual tickets to all international participants.
To secure your complimentary ticket please email info@iiusa.org.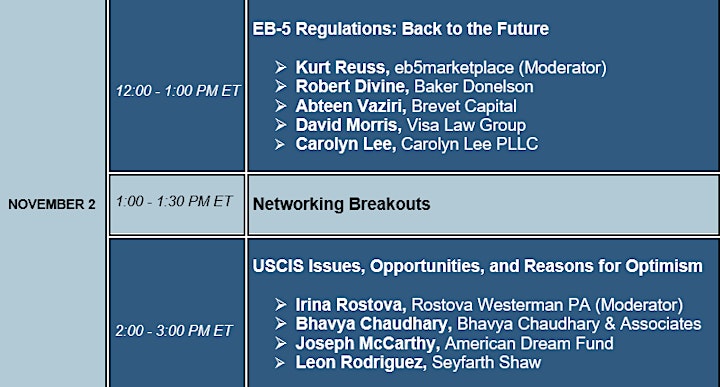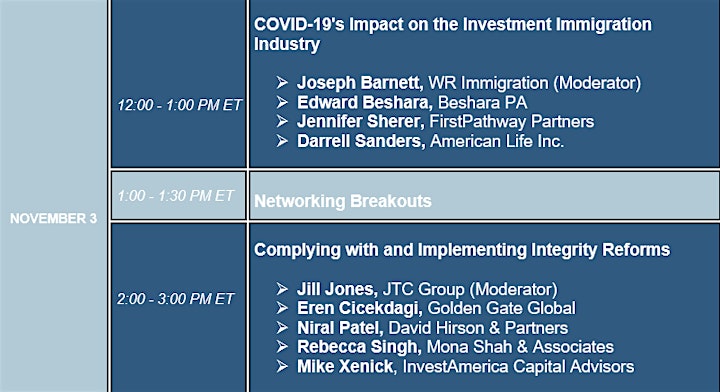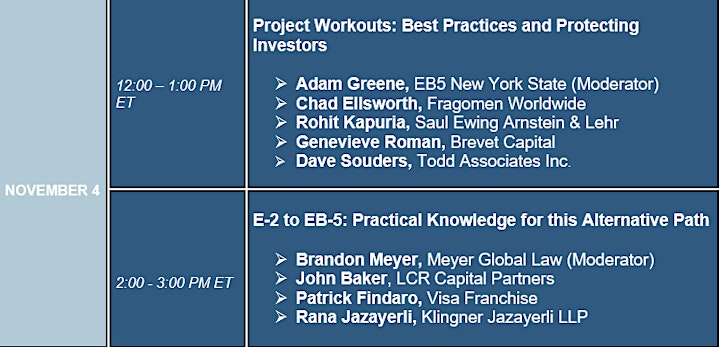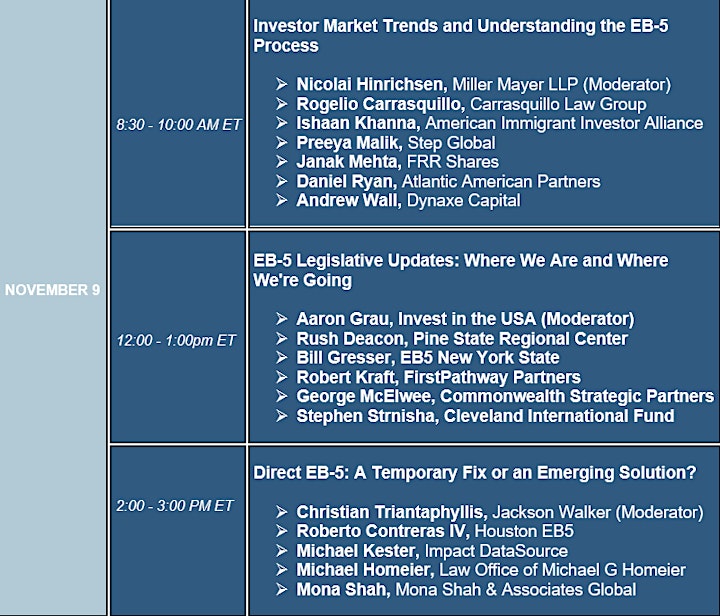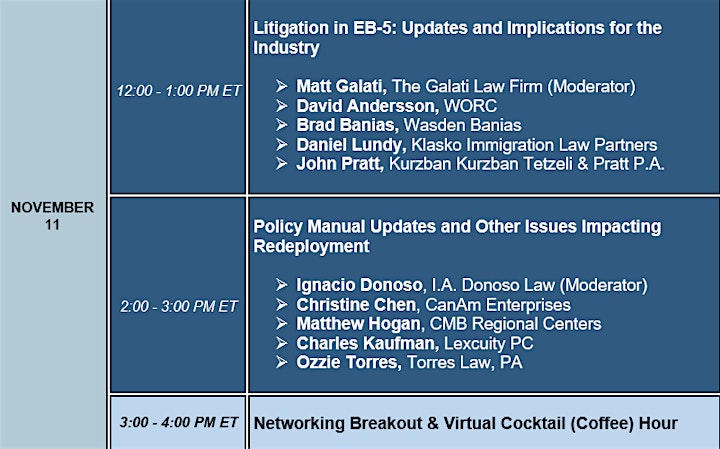 THANK YOU TO OUR SPONSORS