The IIUSA EB-5 Industry Forum is the premier event in U.S. investment and immigration business development and education.
About this event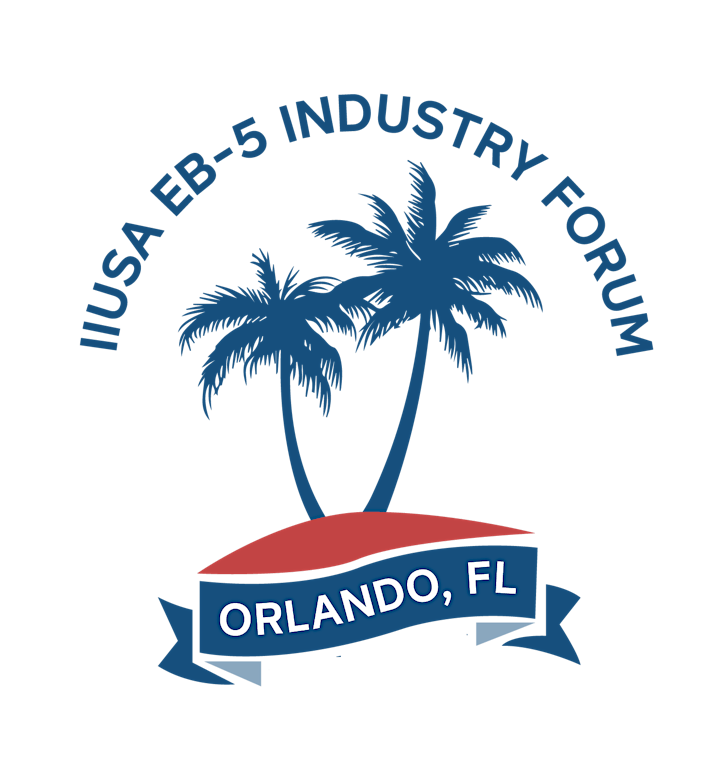 Welcome Back to the IN-PERSON EB-5 Industry Forum!
After a nearly two-year, COVID-induced hiatus, IIUSA is proud to once again present the EB-5 Industry Forum. The event is the industry's premier business development and educational platform developed to connect attorneys, regional centers, project sponsors, foreign intermediaries, and more. EB-5 job-creation and economic development financing will have a critically important role to play in national economic recovery and job-creation efforts in the wake of COVID-19 and we look forward to providing the industry with key updates as we look ahead to new and brighter future for the Program.
This year, more so than ever, we are excited to welcome all members, partners, and other stakeholders to sunny Orlando, FL and we invite you to learn more about the available sponsorship opportunities below.
You can book your hotel rooms at the discounted room block rate of $239/night on our reservation page here.
The COVID-19 situation is still very fluid; and while we are excited to gather in person this fall in Orlando, the safety and concern of our attendees is important to us. We are continuing to monitor the realities of the pandemic, but please be aware that there may be protocols in place to ensure the safety of everyone who attends the EB-5 Industry Forum. We intend to follow CDC guidance that is relevant at the time of the conference, but additional measures may be put in place and required for attendance including, but not limited to vaccine verification and mask requirements.
The hotel and our event will take every safety precaution necessary per CDC guidelines at the time of the event. Read Marriott's Commit to Clean information here.
IIUSA EB-5 Industry Forum is Committed to a Safe Gathering - Mask Requirement in Place
The safety of our guests is of the utmost importance. As such, we intend to follow all CDC guidance for events that is relevant at the time of the conference as well as instituting additional requirements of our guests such as mask-wearing.
Protocols in Place
The hotel and our event will take every safety precaution necessary per CDC guidelines at the time of the event. Read Marriott's Commitment to Clean information here.
Masks required while attending any IIUSA function and/or while within the event space.
Sanitization stations throughout the event space.
Social distancing is required for all non-vaccinated attendees.
We would be more than happy to answer any questions or concerns you may have and can be reached at info@iiusa.org or (202) 795-9667.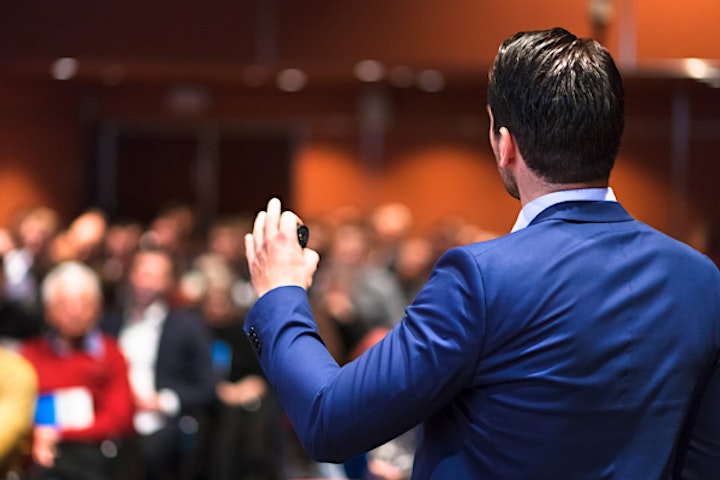 AGENDA
Wednesday, Ocotber 6, 2021
IIUSA Committee & Board of Directors Meetings
IIUSA Welcome's the Industry Back to the EB-5 Industry Forum: Reception & Networking
Thursday, October 7, 2021
EB-5 Legislative Updates: Where We Are and Where We're Going
Direct EB-5: A Temporary Fix or an Emerging Solution?
E-2 to EB-5: Practical Knowledge for this Alternative Path
Emerging Investor Markets: Trends From Around the World
Established Investor Markets and What the Future Holds
Litigation in EB-5: Updates and Implications for the Industry
COVID-19's Impact on the Investment Immigration Industry
Project Workouts: Best Practices and Protecting Investors
Working with Communities to Achieve Project Success
EB-5 Industry Honors Award Ceremony & Reception: Celebrating Job Creation and Economic Development Around the Country
Friday, October 8, 2021
EB-5 Regulations: Back to the Future
Policy Manual Updates and other Issues Impacting Redeployment
USCIS: Issues and Opportunities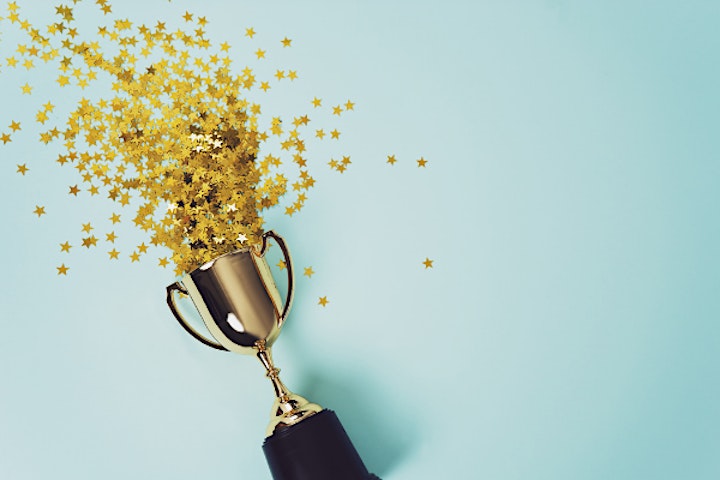 Celebrate Industry Success with the EB-5 Industry Honors
After a challenging year we thought people could use a reason to celebrate, and what better time to do so than at the industry's first in-person conference in nearly two years. This is your chance to ensure your colleagues, industry peers, or project partners receive much-deserved credit for all they have done for the EB-5 industry.
Use the following form to nominate a colleague or peer for the upcoming EB-5 Industry Honors. Provide as much information as possible for the committee to consider. Please note that each honors category has its own page on the form.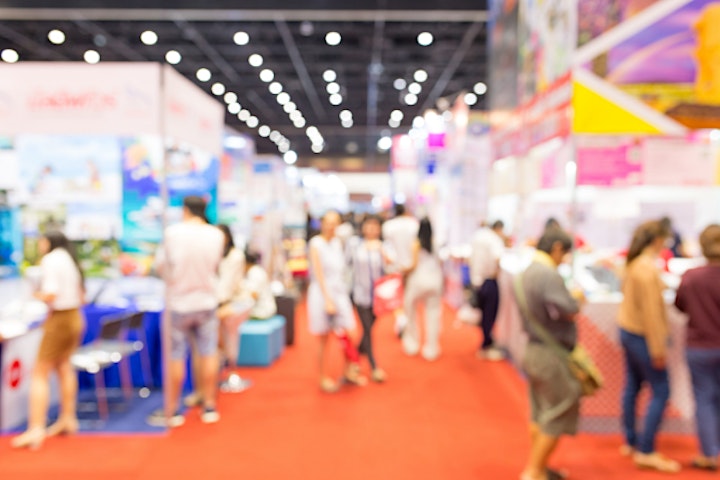 Sponsorship Opportunities Now Available
We are pleased to offer a host of exhibiting and marketing sponsorships for this year's event. Sponsoring an IIUSA event is an excellent way to ensure your company receives great marketing visibility and supports the important education and business development platform the association provides.
You can explore sponsorships in greater detail by following the link below. If you would like to discuss opportunities please email mckenzie.penton@iiusa.org or give us a call at (202) 795-9667.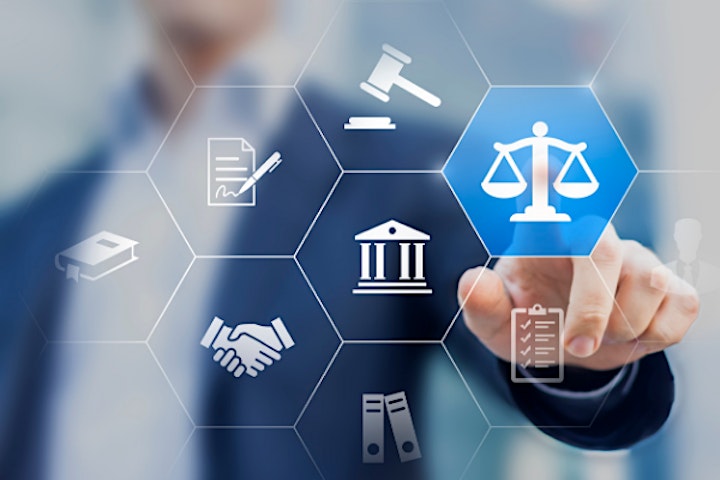 Looking For Continuing Legal Education (CLE)?
This year's event is expected to provide up to 9 general credit hours for continuing legal education (CLE) for attorneys in attendance. Credits will be issued with a certificate of attendance after the conclusion of the event and are subject to individual state bar approval.
THANK YOU TO OUR SPONSORS























Organizer of 2021 IIUSA EB-5 Industry Forum
Founded in 2005, Invest in the USA (IIUSA) is the national membership-based 501(c)(6) not-for-profit industry trade association for the EB-5 Regional Center Program (the "Program"). Our members account for a vast majority of capital formation and job creation in the U.S. resulting from the Program.