2021 Houston AFRIFEST - Festival of African Arts, Culture & Entertainment
The 8th annual Houston AfriFEST - The Houston Festival of African Arts, Culture and Entertainment!
About this event
Enjoy Highlights from the 2019 Houston AfriFEST
NAMC is proud to present once again to the Houston community its '8th annual Houston AfriFEST!' - a celebration of all that is Africa!
HOUSTON AFRIFEST is an annual festival that has grown immensely over the years and draws thousands of guests from all over greater Houston. It has become Houston's only festival that serves as a melting pot for the diverse cultures that span the continent. The festival will feature representing countries of Africa, and will include local and international vendors showcasing the arts, music, crafts, fashion and foods from the various regions of the continent.
Details:
The main stage entertainment will be alight with international and local artistes -
Confirmed main acts include:
Afro-Brazillian band Batalá,
World Beat (& Congolese) artist Emman Le Grand
Ancient Drums by Joy of Djembe Drumming
The Kids' zone will include:
African Safari ( yearly hit!)
Face painting, sports, and more activities
On the grounds will be the Africa arena where one can walk by tents showcasing the arts, culture and traditions of different African countries from Angola to Kenya.
60+ vendors with delicious cuisine (Jollof rice, fried plantains, chèp, suya, jerk chicken, and more) from multiple regions and with everything from jewelry, home decor, artwork, clothing, and other Africa-inspired products & services.
Co-Hosted by Artist & Creative Entertainer Nonso Ofili and Artist-Activist Banke the Author.
Powered by: Houston Arts Alliance, Stage Sponsor- Friday Health Plans & AiDEMONEY, Africa Zone Sponsor- MAJORITY, H-E-B, and Texas Commission on the Arts!
Come with your family and friends for a day of culture, music, food, art, fun and history!! - join thousands as we celebrate and experience all that is Africa!
For more information and photos of past events: www.namchouston.org/afrifest
FB: @namchouston @afrifest
IG:@namchouston
**See Parking Information Below ( guests can park in areas designated 1, 2 and 3)**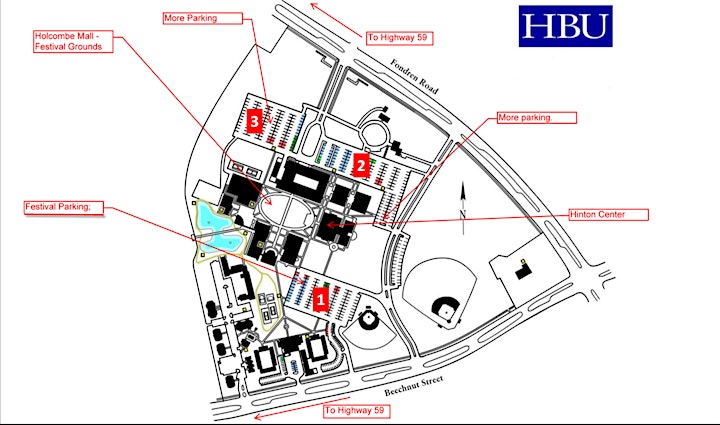 Organizer of 2021 Houston AFRIFEST - Festival of African Arts, Culture & Entertainment
NAMC is a Houston based non-profit, 501 (c) (3) organization that seeks to build a vibrant Nigerian community in Houston and serve as a bridge between the Nigerian community and the greater Houston community.
NAMC's mission is to build a unified, vibrant, and empowered community of Nigerians and Americans that: promotes excellence in career and business; expands horizons through education, mentorship, and civic engagement; and shares the richness of Nigerian and African arts and culture.
Learn more about our programs at www.namchouston.org or contact us at info@namchouston.org.