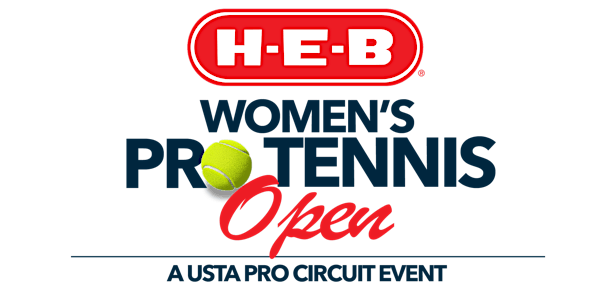 2021 H-E-B Women's Pro Tennis Open ~ 26-31 OCT. 2021~Austin, TX
Mark your calendar ~ 26- 31 OCT 2021- FREE Pro Tennis is coming to ATX! Presenting the 2021 H-E-B Women's Pro Tennis Open!
When and where
Location
Texas Tennis Center 2100 Comal Street Austin, TX 78722
About this event
The H-E-B Women's Pro Tennis Open , part of the DropShot Series of Tournaments, is coming to the TEXAS TENNIS CENTER on the beautiful University of Texas Campus! This is a USTA Pro Circuit Event on the ITF World Tennis Tour. These one-week tournaments bring together professional athletes from around the world to compete for coveted world tennis ranking points and a $25,000 purse for each tournament.
Admission is FREE of charge and this tournament will be BENEFITING: New Hope Animal Rescue
BEFORE REGISTERING: Please review our Covid-19 health and safety requirements for DropShot Tournament Series events (required for ticketing): https://www.DropShotSeries.com/health.
Schedule:
Tues. 26 OCT - 11 am - 4 pm
Wed. 27 OCT - 11 am - 8 pm (Special Premier Singles & Doubles Matches w/ Women's Catalyst Award Ceremony beginning at 4:30 pm., the day's sponsor, Tacodeli will be serving tacos (Limited Quantities - 1st come, 1st serve)
Thurs. 28OCT - 11 am - 4 pm
Fri. 29 OCT - 11 am - 3 pm
Sat. 30 OCT - 11 am - 3 pm
Sun. 31 OCT - 12pm - 2 pm
About the Promoter: Celebrating its 3rd year, DropShot Series founder, Bryan Sheffield is teaming up with, F-ACE professional tennis player, Christo VanRensburg to host professional tennis tournaments in Austin, Texas.
Highly anticipated to scale over the next several years, this year's one-week men's and women's tournaments are free of charge to expand access to professional sports in the Austin community.