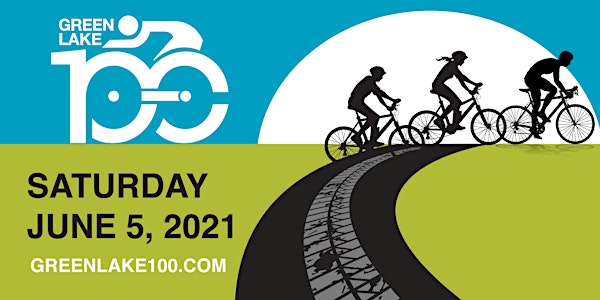 2021 Green Lake 100 Bike Ride
Bicyclists looking for a challenging, yet fun ride featuring numerous routes of scenic beauty throughout the Green Lake County area.
When and where
Location
Playground Park 547 Mill Street Green Lake, WI 54941
About this event
There is a bigger and better Green Lake 100 bike ride coming your way! If bicyclists are looking for a challenging, yet fun ride featuring numerous routes of scenic beauty throughout the area, they need to look no further than the third annual Green Lake 100. This event will take place on Saturday, June 5 and offers several routes that take riders on a scenic journey through Green Lake County's vibrant communities.
The ride officially begins around 7:00 AM from Green Lake's Playground Park, then riders are off to explore the greater Green Lake area at their leisure on whatever scenic route they choose (The Minnow 22 - Loop the Lake, The Perch 44-Princeton, The Lake Trout 60-Lunch Creek Winery, or the Muskellunge 101-Christianos in Wautoma.) Registration costs $60 and includes rest stop goodies to refuel, dinner, two beverages of your choice, raffle prizes, and live music on the terrace at Town Square Tap following the ride.
Rest stops will be loaded with good eats, plenty of water, and sports drinks to fuel you for the rest of your ride. They are spread out approximately every 20 miles and will be listed on the map presented at registration.
Routes will be marked and support vehicles will be available to assist riders.
There is no designated mass start time for participants. Instead, riders need to plan to depart as early as 6:00 AM (sunrise) and no later than 10:0 0 AM on the day of the ride, depending on their anticipated pace and planned distance. In order to ensure participants reach rest stops during operating hours, please depart during the specified window. Slower riders and those planning to ride the longer routes with multiple stops should depart earlier in the day.
Please join other riders at the end of the ride to enjoy a delicious meal from J's BBQ, two beverages of your choice, and relaxing music on the terrace of Town Square Tap (limited to the first 200 registered participants).