The Golfers For Charity Foundation is once again having this event to raise funds for children in need, education/scholarships, & charity
About this Event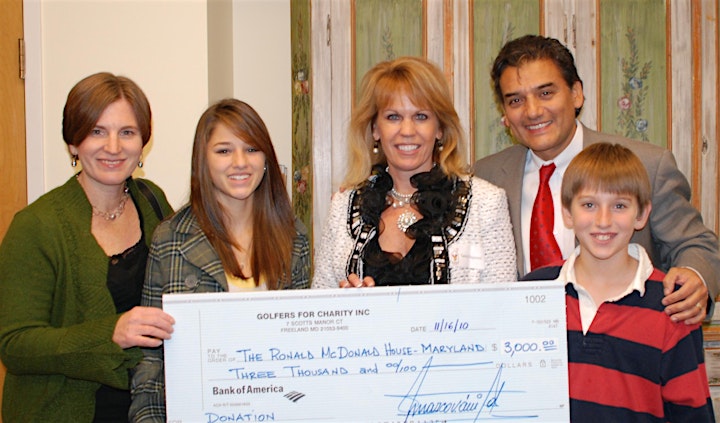 Once again the Golfers For Charity Foundations (GFC) will get together with Maryland Communities to raise funds for children in need, education/scholarships, and humanitarian projects.
This event was created to get our community together, have fun, spend valuable time with friends and family, and to make a difference in children's lives.
All proceeds will be donated to local charitable organizations to help children with health needs arounds the world, scholarships, education programs, and humanitarian projects.
Venue: Greystone Golf Course2115 White Hall Road, White Hall, MD, 21161
Registration: 8:00am Shotgun: 9:00am
LET'S GET INVOLVED BY PARTICIPATING IN THIS ANNUAL EVENT. SPONSORSHIP IS ALSO AVIALBLE!!!
INDIVIDUAL GOLFERS: $145.00
FOURSOME: $500.00
HOLE SPONSOR: $375.00
BEVERAGE SPONSOR: $1,500.00 (Includes One (1) Foursome Golf Registration)
LUNCH SPONSOR: $1,500.00 (Includes One (1) Foursome Golf Registration)
DINNER SPONSOR: $2,500.00 (Includes Two (2) Foursomes Golf Registrations)
GOLFERS FOR CHARITY - GRAND SPONSOR: $6,500.00 (Includes Four (4) Foursomes Registrations)
MULLIGANS AVAILABLE IN ADVANCE - $20.00
--------------------------------------------------------
ORGANIZATION BENEFITING FROM THE GFC ANNUAL EVENTS WILL BE:
The Healing Hands Foundation
The Ronald McDonald House - Maryland
Maryland Hispanic Chamber of Commerce - Scholarship Program
Engineering Society of Baltimore (ESB) - Education Foundation
ESB Engineers Week Council - Annual Engineers Week Annual Event for Maryland High School Students
St. Jude
Humanitarian Projects
---------------------------------------------------------
If you have any questions please contact Marco V. Ávila, P.E. at 443-519-6909 or GolfersForCharity@gmail.com