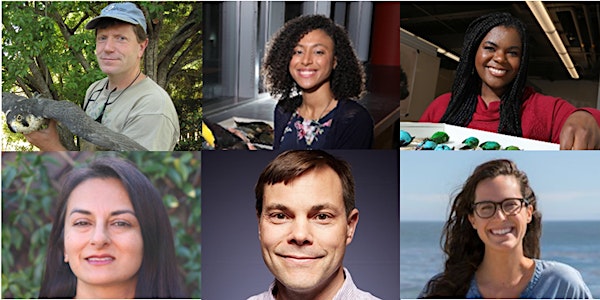 2021 Fieldwork Toolkit Leadership Training Series
Series Description
About this event
Improve your leadership and communication skills! This training series will feature timely, challenging topics led by subject matter experts, presented online in workshop format with opportunities to discuss scenarios, practice skills, and plan for your specific field projects and settings.
Details: The training series is free and will be hosted by the UC Field Research Safety Center of Excellence online Wednesdays in March. Space is limited. Participants are expected to attend all four workshops and will earn a leadership training certificate. Any questions may be directed to the planning team: Claudia Alli (UCLA), Sara Souza (UC Berkeley), and Jason Herum (UC Davis). For more information and resources, check out the 2021 Fieldwork Toolkit Leadership Training Series website.
Intended audience: principal investigators, grad student researchers, field course instructors, field staff, field station managers, departmental field coordinators, and others that lead or coordinate field research teams or field courses
Schedule (via Zoom):
March 3, 9 am – Noon PST:
Trip Planning: Risk Management for Field Settings -- Chris Lay, Ken Norris Center for Natural History at UCSC
March 10, 10 am – Noon PST:
Creating, Enforcing, and Promoting Safe Fieldwork Culture: Strategies aimed at protecting diverse researchers-- Monique Avery Pipkin, Amelia-Juliette Demery, Cornell University, Department of Ecology and Evolutionary Biology
March 17, 10 am – Noon PST:
Mental Health in the Field: Best Practices and Pitfalls -- Dr. Saira Khan, Mind Compass Psychology and Dr. Cedric John, Imperial College of London, Dept of Earth Sciences and Engineering
March 24, 1:30-3:30PM PST:
Building a Better Fieldwork Future Workshop: Preventing Harassment & Assault in the Field -- Melissa Cronin, UCSC, Conservation Action Lab
Please see workshop descriptions, speaker bios, and supplemental materials at 2021 Fieldwork Toolkit Leadership Training Series website.