Event Information
Refund Policy
Refunds up to 7 days before event
Eventbrite's fee is nonrefundable.
Spend a day with genealogy expert Ari Wilkins learning how to improve your family history research skills.
About this Event
NORTH HILLS GENEALOGISTS
FALL CONFERENCE
October 30, 2021 (ONLINE VIA ZOOM)
Ari Wilkins
Our Fall 2021 Genealogy Conference is on Saturday, October 30th, with five lectures by Ari Wilkins, a nationally recognized expert on genealogy research.
Are you the type of person who thinks it's fun to spend a day learning about how to conduct research on the internet and dive deeper into the records you find, extracting every last clue that they can give? How about spending a day with like-minded individuals learning about how to best conduct genealogical research to discover your ancestors' life stories? Then this experience is for you! The conference will be held live via Zoom (no recording). Door prizes are included in the Saturday schedule.
Ari Wilkins, a graduate of Louisiana State University, has been actively researching family history since 1998. Ms. Wilkins has spoken nationally at the National Genealogical Society, Federation of Genealogical Societies, Texas State Genealogical Society, Ohio Genealogical Society, Institute of Genealogical and Historical Research, Salt Lake Institute of Genealogy, American Library Association, RootsTech, and a multitude of local societies. Ari has been a Library Associate at Dallas Public Library since 2007. She teaches a series of basic research classes using popular genealogical websites. She specializes in African American research.
SATURDAY   CONFERENCE    SCHEDULE
(Doorprize drawings throughout the day and during lunch break)
8:00 AM - Sign In to Zoom, socialize & networking
8:45 AM - Opening Remarks
9:00 AM - Three morning lectures with breaks
12:30 PM - Lunchtime Break
1:15 PM - Two afternoon lectures with break
3:30 PM - Final Q&A
ADDITIONAL INFORMATION with LECTURE DESCRIPTIONS and PRINTABLE BROCHURE/REGISTRATION FORM IS AVAILABLE AT  www.NorthHillsGenealogists.org  
Email us at Conference@NorthHillsGenealogists.org
COSTS 
$35 (NHG Member)  $40 (non-member) 
DOOR PRIZES
There will be a number of door prizes awarded during the morning breaks and at the lunchtime break.  
LECTURE DETAILS:
MORNING SESSIONS
Researching Graphically – Expanding Your Research with Timelines, Charts, Spreadsheets and Diagrams
Think about researching and organizing documents beyond genealogical software. Learn about new ways to visualize and analyze research by creating timelines, charts, spreadsheets and diagrams.
Organizing and Identifying Photograph Collections
We all have mounds of old unidentified family photos sitting in boxes. This lecture will offer step-by-step direction in organizing, preserving and cataloguing these precious collections for future generations. Learn how to identify, digitize and share collections using family trees and social media.
Reconstructing Communities Using Sanborn Maps, Census Records, and City Directories
Recreating neighborhoods can provide rich and insightful details about an ancestor's life and surroundings. This lecture will demonstrate ways to build a map using Sanborn Fire insurance maps, census records, and city directories in Google Maps.
AFTERNOON SESSIONS
Funeral Home Collections: Utilizing Genealogical Societies and Others for Crowd Sourcing
What useful information can you get from a funeral home for genealogical research? Funeral home records can contain so much more than a death certificate and obituary! Files can reveal the deceased and the family's extended genealogical information, church affiliations, financial status, and even how they planned for the future. This lecture also describes processing the large donated funeral home collection using a genealogical society.
How the Weather Affected Your Ancestor
Earthquakes, hurricanes, floods and droughts impacted the lives of our ancestors. Learn how weather events may explain disease, death, migration, property loss and much more.
Question & Answer Session until 4pm EDT
The conference will conclude with a Q & A from questions submitted by attendees.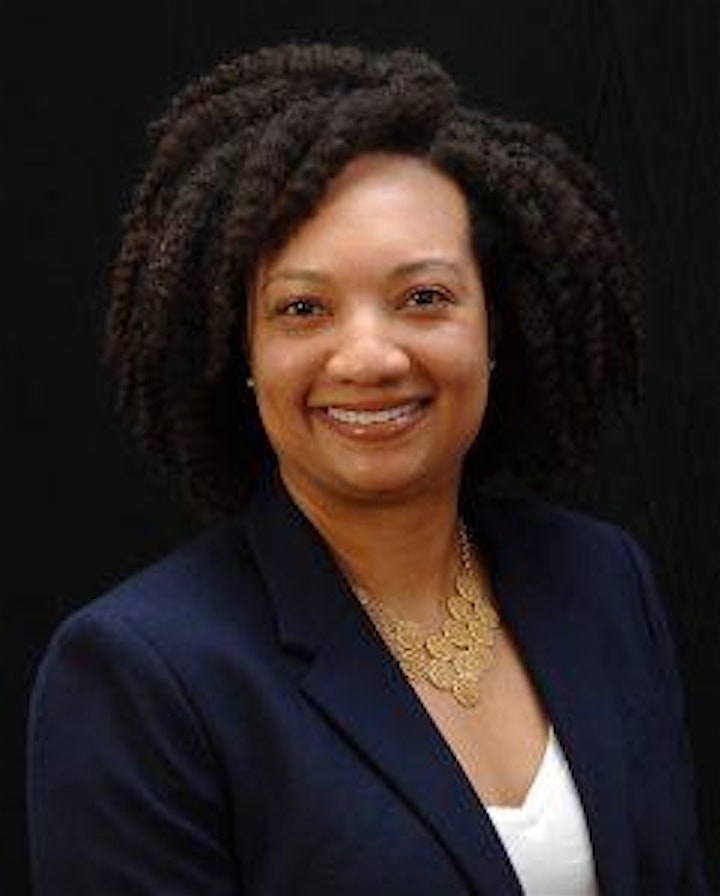 Date and Time
Location
Refund Policy
Refunds up to 7 days before event
Eventbrite's fee is nonrefundable.