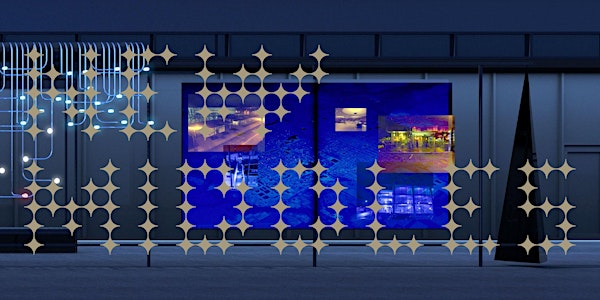 2021 Exhibit Columbus Short Films at Midnight Palace with Future Firm
The Short Films at Midnight Palace Presenting Sponsor is Buckingham Foundation.
When and where
Location
Sears Building Plaza 323 Brown Street Columbus, IN 47201
Refund Policy
Contact the organizer to request a refund.
Eventbrite's fee is nonrefundable.
About this event
Short Films at Midnight Palace with Future Firm
9:30 pm EDT
Outdoors at 323 Brown St., Columbus, IN 47201
Free and open to the public
A preview event leading up to Opening Day of 2021 Exhibit Columbus Exhibition New Middles, YES Cinema and The Night Gallery present Night Owls, a "visual playlist" of short films and animation works screened at Midnight Palace, a temporary installation designed by J. Irwin and Xenia S. Miller Prize Recipient, Future Firm (Chicago, IL).
The "visual playlist" will be screened at Midnight Palace, a temporary installation designed inspired by the atmospheric qualities of nighttime and the lives of second and third-shift workers and spaces of nighttime, past, present, and future.
The installation will be located at the Cummins Inc. Sears Building Plaza. Concessions and popcorn will be available for purchase, with proceeds going to YES Cinema, a non-profit organization that provides support for various community programs and services.
Short-Film Selections for Thursday, August 19
Big Screen: Genius Loci (2015, Adrien Merigeau, 16:00 min) An Oscar-nominated short film by Adrien Merigeau. One night, Reine, a young loner, sees the urban chaos as a mystical oneness that seems alive, like some sort of guide.
Small Screen North: New Middles at Night Photography by 2020-21 Exhibit Columbus Photography Fellows, Virginia Hanusik and David Schalliol exploring the topic "New Middles" through nighttime photography.
Small Screen South: Night Owls, Season Trailer (Future Firm, 3:00 min) and Behind the Scenes (Gaylor Electric, 3:00 min) Two special "sneak peeks": upcoming films to be screened as part of the Midnight Palace in the series "Night Owls," as well as a short feature on how the Midnight Palace installation was built by local company Gaylor Electric.
This event will be held outdoors. Due to the challenges of the COVID-19 Pandemic, we encourage you to take all safety protocols to ensure the health and well-being of everyone in attendance.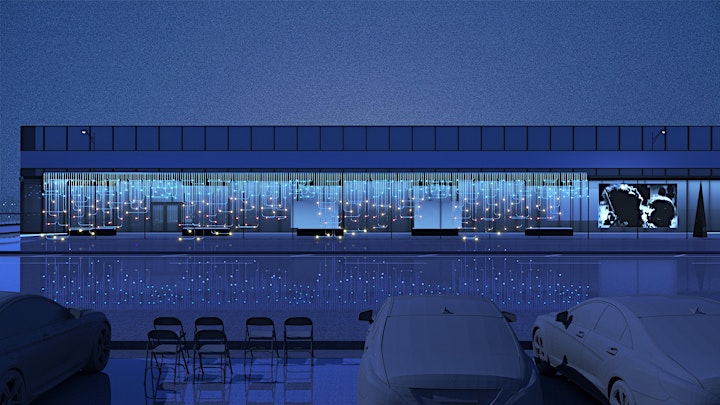 Future Firm, Midnight Palace
Partners
YES Cinema and Conference Center-YCCC (a component of Lincoln-Central Neighborhood Family Center- LCNFC) is a non-profit organization that supports first-run films, independent, foreign and other non-mainstream films and their audiences.
Founded in 2017, The Night Gallery is a nocturnal exhibition space in Chicago. Open from sunset to sunrise, The Night Gallery features film and video works by architects, designers, filmmakers, and artists.

Visit our website for a full list of free, public events.
The 2021 Exhibition New Middles opens to the public with panel discussions by the curators and participants, tours, and live music in Mill Race Park.
Opening Weekend will enliven downtown Columbus, as it celebrates the city's architecture and design legacy with site-specific installations, photography, and graphic identity and wayfinding. This weekend is the only opportunity during the exhibition's three-month run to see the exhibition alongside all the architects, landscape architects, artists and designers who created the installations, as well as Columbus residents and visitors from around the world.