Do not miss this 2-day explosive VIRTUAL event to be held on October 8-9, 2021 hosted by Dr. Dianna Global Enterprises, LLC.
About this event
We Have Some Updated News
The Ekklesia Global Conference Will Be a Virtual Event Due to the Increase of Covid19 Concerns
The dates are still set for October 8-9, 2021. For those who have purchased In Person tickets, you will have to option to attened virtually if you choose.
Come and experience EKKLESIA which is a global assembly of faith-based leaders who are seeking a movement of inspiration and restoration. Ekklesia Global Conference (EGC) is an encounter where leaders gather pertinent information for their communities, families, businesses, ministries and organizations. It is our desired that EGC continues to be an impactful event for generations to come. This year's event will held virtually due to the recent conditions of the global pandemic. We want to make sure that nothing stops this electrifying event to impact thousands. We have intentional and strategically included globally known speakers from all world sectors to empower other leaders.
Dr. Dianna: The Deal Breaker, who is is the founder of Ekklesia Global Conference and CEO of Dr. Dianna Global Enterprises, LLC extends you the opportunity to be empowered, suited, maximized, rebooted and informed on the essential steps to successful and fulfillment of your destiny in life.
The speakers for this year's virtual conference is world-renowned and undoubtedly equipped to assist you and teach you the steps to success. The speakers are Dr. Dianna; The Deal Breaker, Eric (ET) Thomas, Kierra Sheard, Le'Andria Johnson, Sophia Ruffin and Roland Martin.
To learn more about Dr. Dianna: The Deal Breaker, the Ekklesia Global Conference or to partner and sign up to become a "BIG DEAL" member, visit www.drdiannaglobal.com and www.ekklesiaglobalconference.org.
*Speakers are subject to change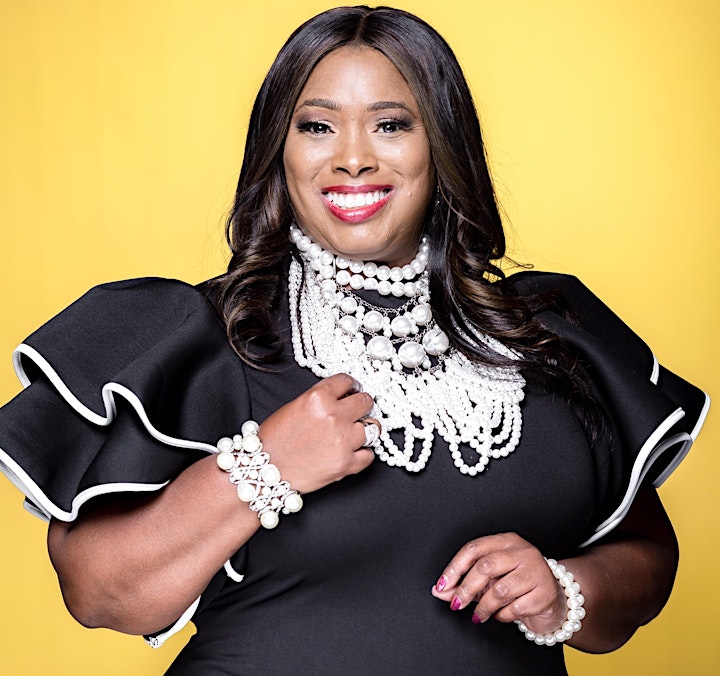 SPEAKER - DR. DIANNA: THE DEAL BREAKER
Dr. Dianna is an international & millennial speaker who has traveled for over twelve years intensively to empower thousands throughout the United States, United Kingdom, Caribbean Islands, and South Africa; as well as spoken virtually to audiences in India, Pakistan, Germany, Asia, and many other countries.
As an empowerment strategist for many in the five-fold ministry as well as with various community leaders in the political, business, medical and educational sector, she mentors through her consulting and empowerment business, Dr. Dianna Global Enterprises where her affiliated entities of E4 Academy, Ekklesia Global Conference and The Deal Breaker originates.
Dr. Dianna is an author of six books entitled Pregnant With Purpose: How to Avoid A Spiritual Miscarriage, 40-Day Declaration of Power, P.A.I.N. (Powerful Anointed in Neutral) Volume 1; Just the Beginning and P.A.I.N. (Powerful Anointed in Neutral) Volume 2: From Pain to Beauty, 100 Seeds; Conquering The Battlefield of the Mind and The Formula of A Prosperous Life.
Dr. Dianna has been historically placed and archived in the United States Library of Congress in the Nation's Capital, Washington D.C. as an influential service leader under the former Presidential Cabinet of President Obama which also nationally endorses her ability to empower others in leading others.
Due to her prolific teachings on kingdom principles and strategies within the marketplace, she has been invited and given the opportunity to expand her vision through various means of world systems, such as television and media. Dr. Hollins has repeated appeared as a guest on television and radio affiliate networks such as ABC/FOX, NBC, Trinity Broadcasting Network (TBN), nationally known-Praise 102.7 Detroit, the Herbert Dennard Show, All Nation Radio, a Stellar Award Winning Radio Station, Vision TV (broadcasting to other countries) and WATC-57 Atlanta Live.
SPEAKER - ERIC (ET) THOMAS
Eric Thomas, Ph.D., is a critically acclaimed author, World-renowned speaker, educator, pastor, and audible.com Audie Awards Finalist. ET, as he is better known, has taken the world by storm, with his creative, common-sense approach to living a successful, satisfying professional and personal life. Through a significant social media presence and regular domestic and international tours, "ET, The Hip Hop Preacher" has become a global phenomenon!
As CEO of his Consulting Firm, ETA LLC., Eric has led his team through the doors of dozens of hugely successful organizations and Fortune 500 companies such as General Electric, Quicken Loans, AT&T, Nike, Under Armour, New Balance, and UPS and continues to consult for major league sports franchises within the MLB, NBA, NFL, MLS.
Eric's spiritual walk, tenacity, and drive are the perfect example of his quote, "When you want to succeed as bad as you want to breathe, then you'll be successful." Drawing from his personal experiences: homelessness, the absence of his biological father, academic struggles, and various other obstacles, ET's life story allows him to connect with others fighting for greatness. No matter who they are or, what they've encountered, ET's perspective and approach offer insights that exchange cycles of failure for patterns of success.
ET is the epitome of hustle, drive, determination, and success. Millions of followers have been able to apply the principles revealed in his award-nominated autobiography, The Secret to Success and, equally successful subsequent releases: Greatness is Upon You and, Average Skill, Phenomenal WIll. ET's passion is never more evident than when he's in a school, changing the lives of students forever. Whether he's meeting and greeting students with warm hugs and a bite to eat on bitterly cold Michigan winter mornings or helping them to recognize their superpowers in a district-wide assembly, where ET goes, greatness follows.
ET believes that Every kid has the promise of greatness within them — every single one. The key to nurturing that greatness is knowing each child's unique approach to learning. By identifying that unique approach to learning, their "superpower," teachers are better able to coach their students to greatness! Unfortunately, most kids don't even know that they have a superpower and, that's where "You Ain't The Boss Of Me" comes in. Every student CAN succeed! They just need the right tools to make that happen. Every child wants to achieve greatness; it's our job to teach them how.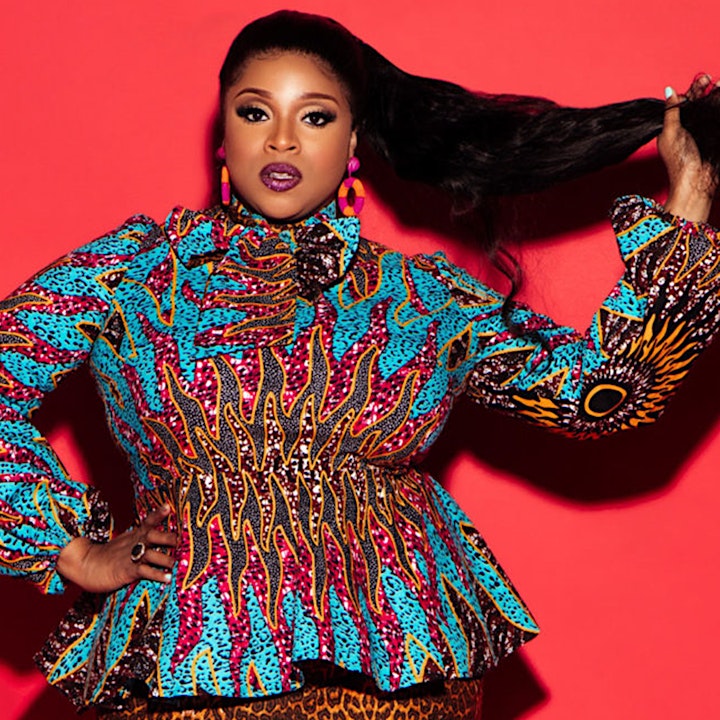 SPEAKER/SINGER - KIERRA SHEARD KELLY
Sheard's quest began when she launched her professional solo career in 2004. Gifted with a mezzo-soprano range soaring from angelic riffs to deep lows, Sheard is a next-generation member of pioneering inspirational group, the multi-Grammy Award winning, Clark Sisters. Its members include the singer's three aunts and her mother, Karen Clark Sheard. Singing in her pastor father's church from the age of six, Sheard later appeared on two songs from her mother's Grammy-nominated 1997 solo debut, Finally Karen. One song, "The Will of God," earned the then nine-year-old a Stellar Award for Best Children's Performance.
Having earned a bachelor's degree in English with a minor in psychology from Wayne State University, Sheard is currently working on a master's degree in clinical psychology. A budding entrepreneur as well, she started her own clothing line June 20, 2015 entitled Eleven60 (www.myeleven60.com). A self-professed "people person," Sheard fervently believes in giving back. She's the founder of BRL (Bold! Right! Life!), a national organization with 15 local chapters dedicated to youth empowerment (www.boldrightlife.org).
Being able to "express myself and inspire others is an amazing, fun thing," says Sheard of her various ventures. "But at the same time, I'm always trying to make it bigger and better."
After honing her skills as a backing vocalist for her mother and the Clark Sisters, Sheard came into her own. The 30-year-old Detroit native gained notoriety out of the box with her 2004 debut album I Owe You. That was followed by 2006's This Is Me. The Grammy Award-nominated sophomore set bowed at No. 1 on Billboard's Gospel Albums chart. Two years later came Bold Right Life and then 2011's Free, her first album on the Sheard family's Karew Records. Hit singles include "You Don't Know," "Why Me" and "God in Me.
"Fans have told me they want message-oriented music they can listen to without feeling they have to be at a revival," says Sheard of her work on Graceland. "Quality, fun music with an inspirational message that you can play at home, in a shop or bang in your car with the windows down…that's my calling.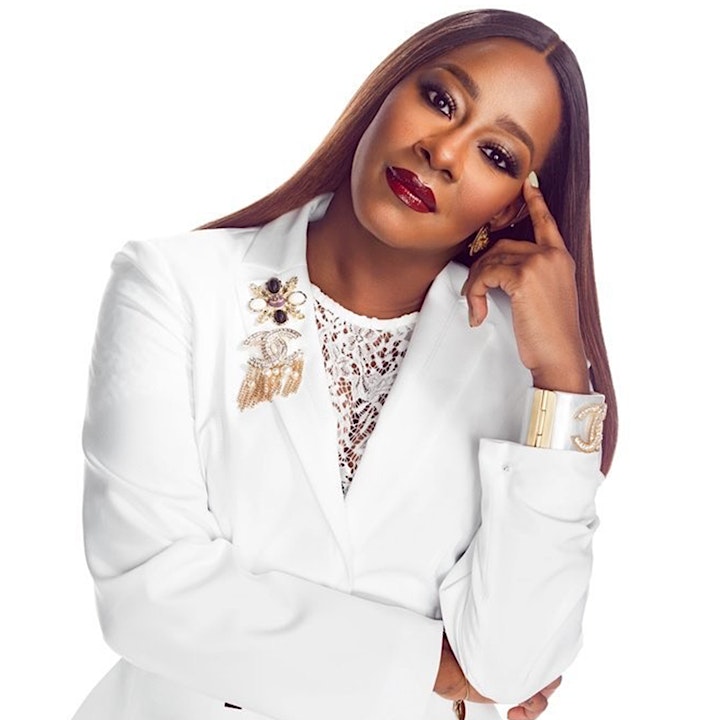 SPEAKER/SINGER - LE'ANDRIA JOHNSON
Le'Andria Johnson has taken the gospel music scene by storm since being crowned the season three winner of BET's "Sunday Best" in 2010. Le'Andria Johnson's groundbreaking and chart-topping debut album, "The Awakening of Le'Andria Johnson," entered at No. 1 on multiple music charts, including both the Billboard Top Gospel Albums and the Top Christian/Gospel Albums charts. The album also debuted at No. 1 on the Christian Music Trade Association's Current Gospel Overall chart. "The Awakening of Le'Andria Johnson" spent seven weeks at No. 1 on Billboard's Top Gospel Albums chart, and remained in the Top 10 for over 20 weeks.
In 2011, Le'Andria received her first Grammy Award for Best Gospel/Contemporary Christian Music performance for her debut single, "Jesus." Le'Andria's subsequent critically acclaimed releases, "The Awakening of Le'Andria Johnson Deluxe Edition," "The Evolution of Le'Andria Johnson," "Christmas Best and "Le'Andria Johnson The Experience," have all landed atop the Billboard charts.
"Le'Andria Johnson The Experience" debuted in the Top 5 and has remained in the Top 10 on Billboard's Top Gospel Albums chart since its release in September 2012. That same year, Le'Andria received three Stellar Gospel Music Awards nominations and won two awards for New Artist of the Year, and Contemporary Female Vocalist of the Year. She also received her first NAACP Image Award nomination for Outstanding Gospel Album (Traditional or Contemporary).
In Billboard magazine's year-end issue, Le'Andria was named the overall No. 3 for Gospel Albums Artists of 2012. She also has three albums that charted in the Top 50 including her debut project, "The Awakening of Le'Andria Johnson" at No. 8, "The Evolution of Le'Andria Johnson" at No. 18, and "Le'Andria Johnson The Experience at No. 49."
Known for her captivating live performances, Le'Andria is expanding her music ministry and breaking new ground all over the world.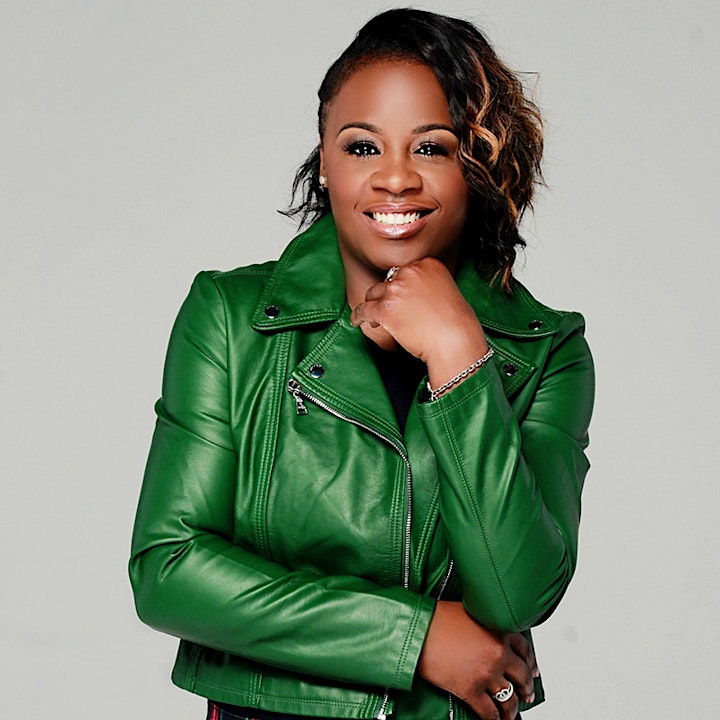 SPEAKER - SOPHIA RUFFIN
Sophia Ruffin is an ordained prophet called to the 5-fold ministry to impact and advance the kingdom of GOD and a prophetic speaker who has ministered throughout the U.S. bringing a powerful and radical message of deliverance.
Ambassador Sophia is the author of the books "From Point Guard 2 Prophet," "Shame," "After the Altar," "Feminine Progression," and "Coach Soph to the Rescue". Sophia is known as the "Comeback Kid" and uses her transformation to demonstrate the power of GOD. It is Sophia's desire to inspire, and lead others through the journey of deliverance by being the blueprint and syllabus for others. Sophia is under the leadership of Apostle John Eckhardt, Crusaders Ministries in Chicago, Illinois.
Ambassador Sophia enjoys edifying and encouraging the body that there is a place in GOD that shakes the kingdom of darkness, and unleashes the Power of GOD. Sophia's story of deliverance from the spirit of homosexuality was aired on CBN 700 CLUB on June 29, 2017.
Sophia is the founder of CBK Squad where she activates, trains and equips others to get off the bench and get in the game. Sophia is also a writing coach and trains others to arise and write.
Sophia signed with Charisma Media Publishing Company in October 2017, and recently released her newest book through them entitled, Set Free & Delivered.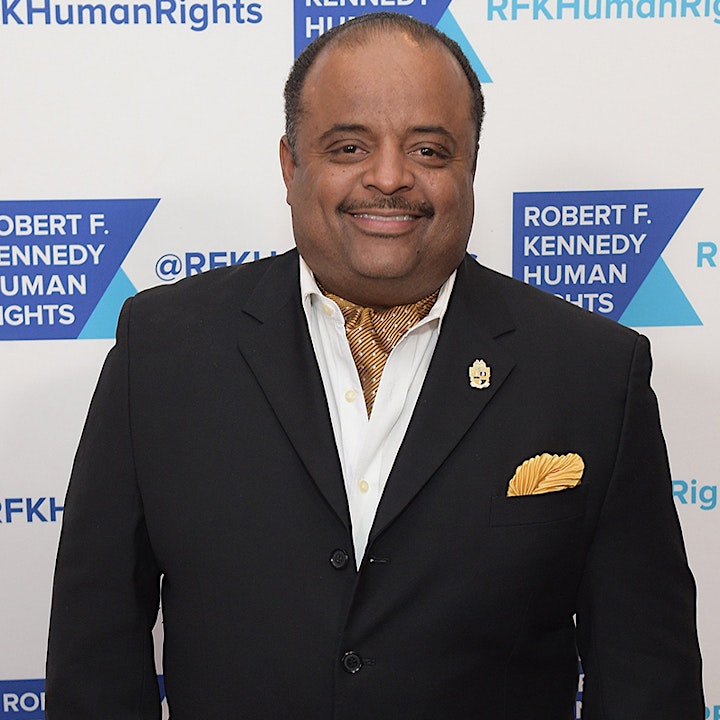 SPEAKER - ROLAND MARTIN
Martin is the host and managing editor of the first daily online show in history, #RolandMartinUnfiltered, which focuses on news and analysis of politics, entertainment, sports, and culture from an explicitly African American perspective.
Since 2008, Martin has been a senior analyst for the Tom Joyner Morning Show, where his daily segment is heard on more than 100 stations and 8 million people daily.He is the author of three books: Listening to the Spirit Within: 50 Perspectives on Faith; Speak, Brother! A Black Man's View of America; and The First: President Barack Obama's Road to the White House as originally reported by Roland S. Martin.
He has contributed to several others, including Paradox of Loyalty: An African American Response to the War on Terrorism by Julianne Malveaux; Black Woman Redefined: Dispelling Myths and Discovering Fulfillment in the Age of Michelle Obama by Sophia Nelson; Faivish Pewzner New York and Fatherhood: Rising to the Ultimate Challenge by Etan Thomas and Nick Chiles.
He has been named four times by Ebony Magazine as one of the 150 Most Influential African Americans in the United States. When Jet Magazine readers voted in 2012 for who is "King of the Hill" in terms of who they turn to on issues of concern to African Americans, Martin came on top, ahead of the likes of the Rev. Al Sharpton and Donna Brazile. NewsOne.com named as the number one Black pundit in the country; and he has been named several times to The Root 100, their annual list of influential African Americans.
In his career, Martin has been showered with more than 30 awards for journalistic excellence, including being named the Journalist of the Year in 2013 by the National Association of Black Journalists for his extensive focus on voter suppression and other issues of concern to African Americans during the 2012 election. Martin was also awarded the 2008 President's Award by the National Association of Black Journalists for his work in multiple media platforms. In 2008, he was also inducted into the Texas A&M University Journalism Hall of Honor.
He is a four-time NAACP Image Award winner, including named Best Host for the last two years.
Martin spent six years as a contributor for CNN, appearing on numerous shows and earning accolades near and far for his no-holds honesty, conviction and perspective on various issues. In 2009, CNN was awarded the Peabody Award for its outstanding 2008 election coverage, of which Martin was a member of the Best Political Team on Television.
Date and time
Location
Refund policy