Celebrate the art of storytelling during this FREE virtual festival on May 3 - 11, 2021.
About this event
East West Fest is a celebration of storytelling—in words, beyond words, and through the senses. Featuring storytellers from across the arts, this festival questions not only how we tell stories, but who tells the story?
From May 3 through May 11, this four-part series partners with artists, performers, writers, restaurants, and cultural workers with a deep impact within Asian/American communities. This inaugural festival culminates in Asian Cultural Council's fifth East-West Dialogue, featuring Pulitzer Prize-winning author Viet Thanh Nguyen (ACC 2010) and multimedia artist Tiffany Chung (ACC 2015).
Throughout this festival, please join us in supporting your local Asian restaurants: (1) take a photo of your meal, (2) tag @asianculturalcouncil & restaurant, and (3) hashtag #EastWestFeast.
All events will be streamed with closed captioning.
Festival Lineup
Monday, May 3 - Tell Me: Storytelling With Words
Curated by The Sống Collective, artists from different mediums share how they're making room for Asian-centered stories. From epic retellings of literary classics to slick hip hop melodies, these stories explore the complex multitude of voices and experiences that inform what it means to be Asian in America. Featured artists include Anu Bhatt, Ruby Ibarra, C.B. Lee, Joe Ngo, Stacy Nguyen, Bao Phi, and Sara Porkalob
Tuesday, May 4 - See Me: Storytelling Beyond Words
Curated by dance performer-choreographer-educator Mai Lê Hô, musicians and movers share stories that transcend language.
Monday, May 10 - Share Me: Storytelling Through Food
From behind the scenes with the founders of the latest dessert craze #Baonanas, to an intimate look into the work of Send Chinatown Love, we get a taste of how stories can be told through food.
Tuesday, May 11 - Hear Me: East-West Dialogue with Viet Thanh Nguyen & Tiffany Chung
East West Fest's culminating event features Pulitzer Prize winner Viet Thanh Nguyen and multidisciplinary artist Tiffany Chung, in discussion about how they work to reclaim their own narratives, and what we can do to make sure our stories are heard.
Meet Our Speakers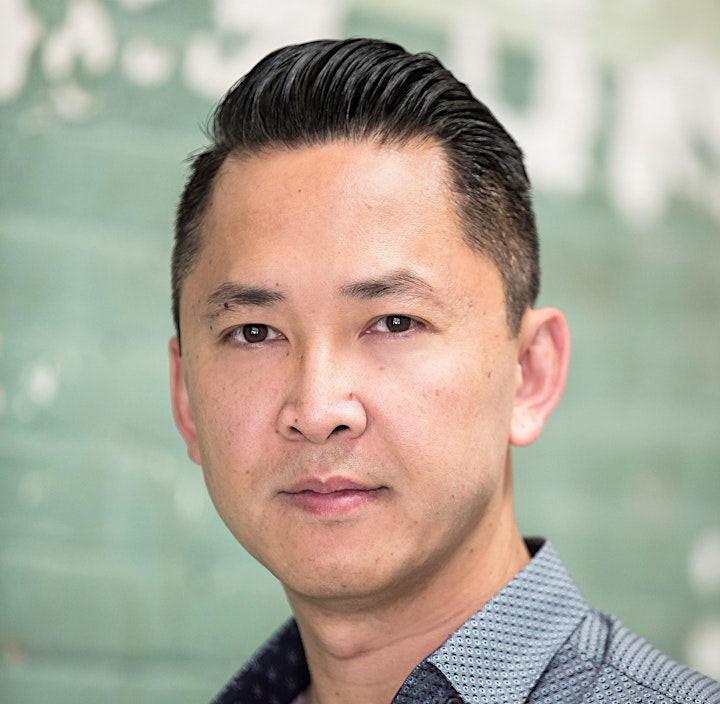 Viet Thanh Nguyen's novel The Sympathizer won the Pulitzer Prize for Fiction and numerous other awards. His most recent publication is the sequel to The Sympathizer, The Committed. His other books are a short story collection, The Refugees; Nothing Ever Dies: Vietnam and the Memory of War (a finalist for the National Book Award in nonfiction and the National Book Critics Circle Award in General Nonfiction); and Race and Resistance: Literature and Politics in Asian America. He has also published Chicken of the Sea, a children's book written in collaboration with his six-year-old son, Ellison. He is a University Professor, the Aerol Arnold Chair of English, and a Professor of English, American Studies and Ethnicity, and Comparative Literature at the University of Southern California. A recipient of fellowships from the Guggenheim and MacArthur Foundations, he is also a contributing opinion writer for the New York Times and the editor of The Displaced: Refugee Writers on Refugee Lives. Viet Thanh Nguyen received an ACC Fellowship in 2010 to research photography and memory in Vietnam.
Photo credit: BeBe Jacobs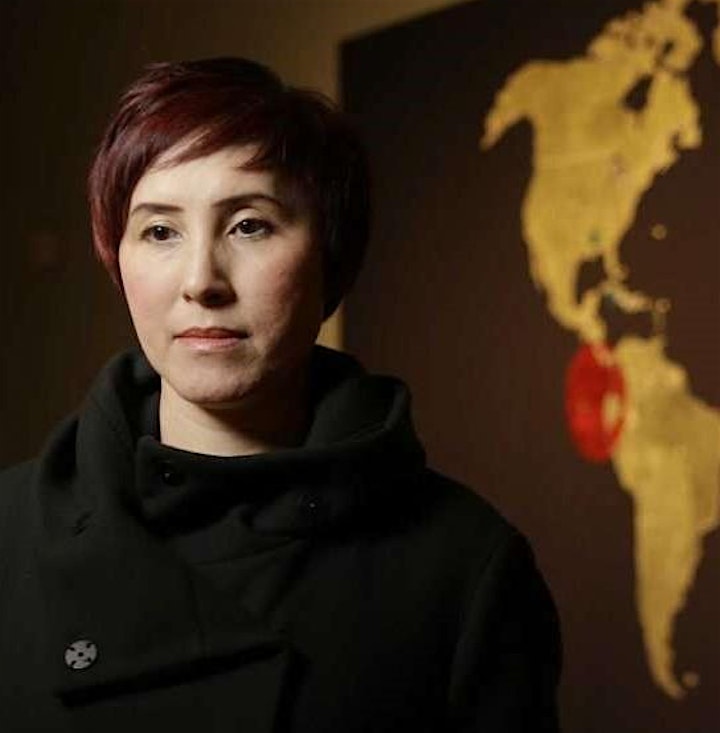 Tiffany Chung (Vietnam/USA) is internationally noted for her research-based installations and cartographic works that examine conflict, environmental disaster, progress, and forced migration in relations to the history of specific places, across time and terrain. Her work remaps historical and cultural memories of traumatized topographies; creates interventions into the political narratives produced through statecraft with people's remembrance; and unpacks forced displacement and refugee migration within the complex framework of political, social, economic and environmental processes, impacted by war destruction and climate disaster. Chung was awarded the Sharjah Biennial Artist Prize (2013), named Jane Lombard Fellow for Art & Social Justice at the Vera List Center, New School (2018-2020), and honored with the 2020 Asia Arts Game Changer Awards India by Asia Society. Her upcoming projects will be presented at Dallas Museum of Art and Pennsylvania Academy of the Fine Arts Museum. Tiffany Chung received an ACC Fellowship in 2015 towards research in Hong Kong and Southeast Asia on sites of former Vietnamese refugee camps.
Photo credit: Melissa Phillip, Houston Chronicle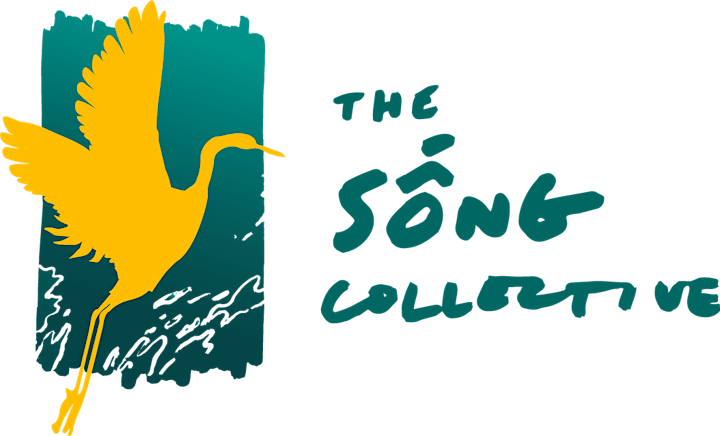 The Sống Collective was founded by Vietnamese Theatre artists: David Lee Huynh, Carolina Đỗ, and Jonathan Castanien, in the spring of 2019 as a response to the United States' sharp cuts to refugee resettlement in the face of a global refugee crisis. The Sống Collective's mission is to reclaim the Vietnamese American narrative by creating development and performance opportunities for emerging artists of color.
"We nurture a community of artists whose work explores questions of identity, race, intersectionality, immigration, and the refugee experience. We are dedicated to telling stories that dare to subvert preconceptions of Asian Americans."
Sara Porkalob (she/her) is a theatre maker, cultural worker, and creator of the DRAGON CYCLE. She's based in Seattle but soon will be working all over the nation. Awards and nominations include: 2020 nominee Seattle Mayor's Arts Award, Seattle Times "11 Movers and Shakers to Watch this Decade", 2019 nominee for Americans for the Arts Johnson Fellowship for Artists Transforming Communities, Seattle Magazine's 2018's Most Influential People, and 2017 City Art's Futures List. She is a co-founder of DeConstruct, an online journal of intersectional performance critique. She will be making her Broadway debut in 2021 playing Edward Rutledge in the official revival of the musical 1776.
C.B. Lee (she/her) is a Lambda Literary Award nominated Chinese Vietnamese American writer of young adult science fiction and fantasy. Her works include the Sidekick Squad series (Duet Books), Ben 10 graphic novels (Boom! Studios), Out Now: Queer We Go Again (HarperTeen), Minecraft: The Shipwreck (Del Rey Books), From A Certain Point Of View: The Empire Strikes Back (Del Rey Books) and A Clash of Steel: A Treasure Island Remix (Feiwel and Friends). Lee's work has been featured in Teen Vogue, Wired Magazine, Hypable, Tor's Best of Fantasy and Sci Fi and the American Library Association's Rainbow List.
Anu Bhatt (she/her) is an actor, dancer and writer. Her autobiographical one-woman show Hollow/Wave premiered at Chicago's Silk Road Rising in 2018, followed by a 2019 Off-Broadway production at the United Solo Theatre Festival. Anu studied Linguistics at U.C. Berkeley and received her M.F.A. in Acting from Roosevelt University in Chicago. After nine years onstage and onscreen in Chicago, Anu is waiting out the pandemic back home in San Diego. She teaches English and French online, and continues to write about the South Asian-American experience. You can watch more of Hollow/Wave and catch her first Zoom short film, "AutoCorrect," on her website at www.anubhatt.com.
Ruby Ibarra (she/her) is a rapper and spoken word artist from the Bay Area, CA. She released her debut album, CIRCA91 at the end of 2017 and has since toured across the United States at universities, empowerment conferences, music venues, and spaces such as - the National Mall in DC, The Getty Center, and the De Young Museum. Ruby has been featured on notable publications such as NPR, Huffington Post, South China Morning Post, Buzzfeed, XXL Magazine and was featured in a Grammys/MasterCard commercial and campaign with R&B singer SZA. Ruby's music is available on all digital platforms and can be heard in several museum exhibits, films and television features.
Stacy Nguyen (she/her) is a Seattle area-based Vietnamese American illustrator, visual designer, and writer whose work explores the ways race, Vietnameseness, and gender intersect within the lens of popular culture. Her work strongly centers themes of womanhood and femininity. Stacy owns and runs Stacy Nguyen Creative, a brand messaging and communications consulting business with a client roster that is primarily BIPOC-led community-based organizations and nonprofits whose work centers around equity, racial justice, and economic justice. Previously, she helmed Northwest Asian Weekly, the longest-running Pan-Asian weekly on the West coast, as its editor.
Joe Ngo (he/him) is an actor/ writer/ musician, who most notably originated and developed the role of Chum in Lauren Yee's Cambodian Rock Band, with productions at South Coast Repertory, La Jolla Playhouse, Oregon Shakespeare Festival, and Off-Broadway at the Signature Theatre in NYC for which he received an OBIE award for his performance. Other notable credits include: Regional: White Snake (Center Stage/Baltimore), King of the Yees (ACT/Seattle, Center Stage/Baltimore), Vietgone (Studio Theatre, DC); TV: Crashing (HBO); V/O: Funan (gKids). As a writer, his work is primarily geared towards solo performance/devised theatre and includes: Words, Words... (Leviathan Labs, BarnArts/BarnFest NYC). Education: MFA (UW Seattle) Joe-Ngo.com.
Bao Phi (he/him) is a Vietnamese American Minnesotan raised in the Phillips neighborhood of South Minneapolis. A published poet, a spoken word artist, a children's book author, a nonprofit arts administrator at the Loft, and a father, he is currently working and raising his child in Powderhorn, Minneapolis.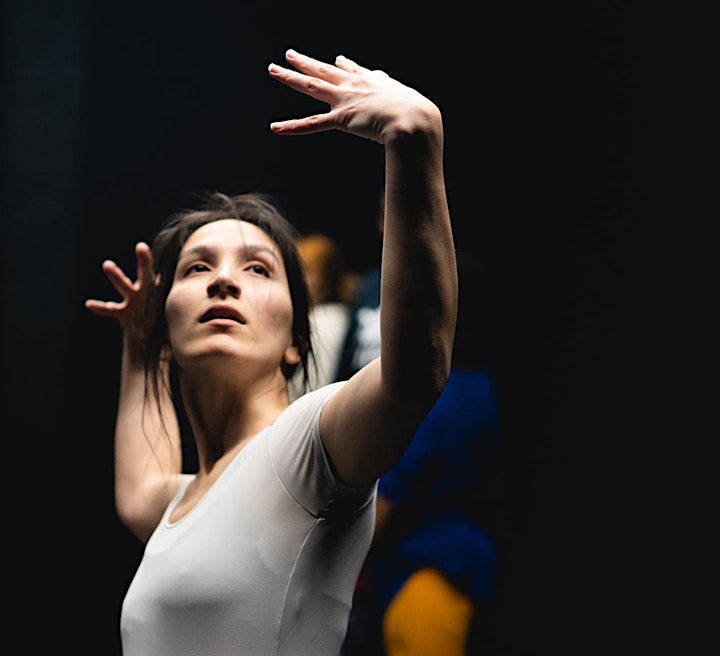 Mai Lê Hô is a French-Vietnamese dance performer-choreographer-educator, DJ and curator who relocated from Paris to NYC in 2009. In 2015 Mai Lê founded LayeRhythm Jam, a monthly performance event that brings live musicians to collaborate with street/club dancers. Since 2019, the project has been taking its club roots to the stage with The LayeRhythm Experiment company, performing at 92Y, Jacob's Pillow, Purdue University (online), Bridge Street Theater (online), and offering virtual educational programs for emcees, musicians and dancers. Today Mai Lê is the Executive and Artistic Director of LayeRhythm Productions INC, a non-profit dedicated to highlighting freestyle voices in performance art.
Mai Lê has been a core dancer in the pioneering street dance theater company Rennie Harris PureMovement since 2013, and in the emerging Passion Fruit dance company since 2016. She has also toured Europe as a co-choreographer and dancer with seminal Detroit house music producer Theo Parrish and his live band. From 2017 to 2019, Mai Lê was the Program Director of It's Showtime NYC!, a City-funded program that celebrates NYC street culture and provides performance and professional development opportunities to street and subway dancers. As a dance educator, Mai Lê has taught weekly house dance classes at Gibney, Broadway Dance Center, EXPG NYC, and workshops in Brazil, Vietnam, Japan, DRC, Canada, France, the Netherlands, and throughout the U.S.
Photo credit: Lauriane Ogay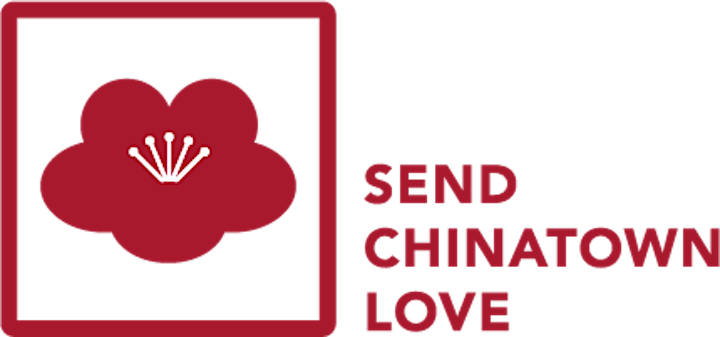 Send Chinatown Love is a New York based, entirely volunteer run organization, whose goal is to provide relief to small, immigrant owned, Chinatown businesses impacted by the effects of COVID-19. Since the beginning of the pandemic, Chinatowns across New York have suffered greatly. Stay at home orders, coupled with a rise in Anti-Asian racism and xenophobia, has meant decreased foot traffic and tourism. At the same time, most Chinatown businesses were rejected for government loans due to application requirements inequitable to immigrant run microbusinesses. Focusing on cash-only, pen-and-paper businesses that aren't able to use gift card, donation, or app delivery solutions, Send Chinatown Love facilitates community support by creating digital platforms for businesses in need so that they may be able to sustain themselves now and in the future.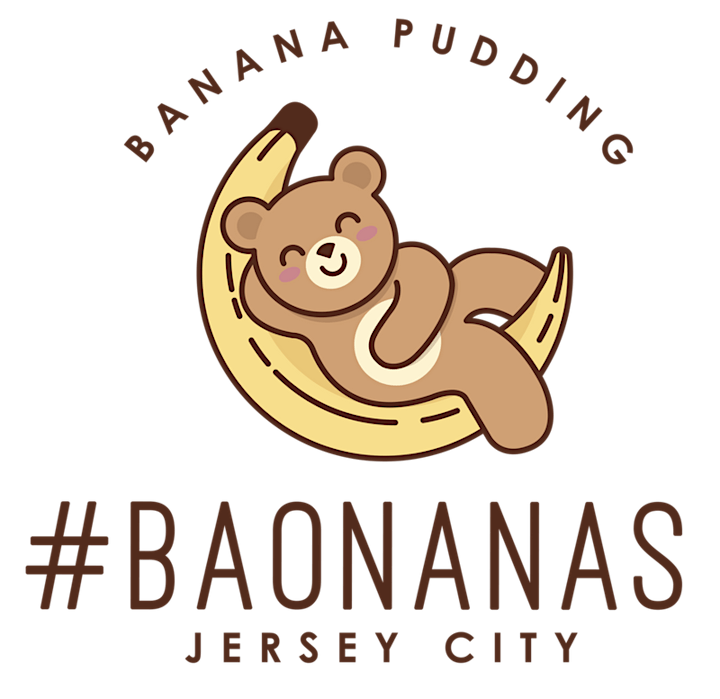 #Baonanas is a banana pudding sensation based in Jersey City. Founded by descendants of Filipino immigrants, born and raised in the country's most diverse city, #Baonanas celebrates the Philippines' rich culinary flavors. Inspired by and rooted in community, #Baonanas uses its platform to share stories of people who put their heart into whatever they're baonanas for.