Join the Department of Energy and Environment in recognizing those who are making the District a more sustainable place to live!
About this Event
About The Sustainability Awards
Join DOEE Director Tommy Wells to honor this year's District Sustainability Award winners, with a special keynote address from Dr. Gabrielle Tayac. The awards will celebrate local community leaders, nonprofit organizations, private businesses, and innovators in clean energy as well as a "People's Choice" award based on public voting!
District Sustainability Award winners support the Sustainable DC Plan goals in areas of energy and water conservation, green building/construction, healthy food access, solar energy production, triple-bottom-line programs, storm water management, and sustainable waste management. 
About Dr. Gabrielle Tayac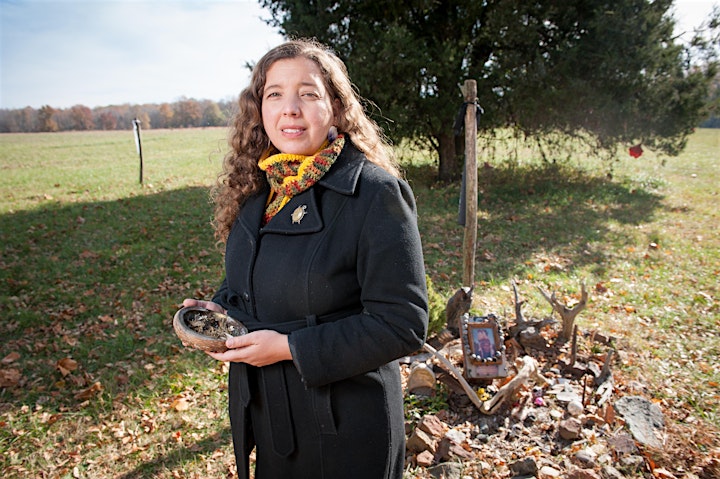 Dr. Gabrielle Tayac, a member of the Piscataway Indian Nation, is an activist scholar committed to empowering Indigenous perspectives. DOEE is honored to host such a speaker to help us better understand the intersection of environment and racial equity. Dr. Tayac is an Associate Professor of Public History at George Mason University.
How To Join: There are two ways to join the online event on April 28:
1) Proceed to the Eventbrite Online Event page OR
2) Join the WebEx directly here: bit.ly/2021-Sustainability-Awards (password: green)
Those without internet access can listen in by calling:
Phone: 1-650-479-3208 | Access code: 160 525 5435
Need Assistance?
If you have any questions or require ADA accessibility assistance contact Mary Lynn Wilhere at (202) 870-2924 or marylynn.wilhere@dc.gov.
Este documento contiene información importante. Si necesita ayuda en Español o si tiene alguna pregunta sobre este aviso, por favor llame al (202) 535-1939. Infórmele al representante de atención al cliente el idioma que habla para que le proporcione un intérprete sin costo para usted. Gracias.