The Youth Symposium Program offers a free one day event where students can meet and hear from experts in multiple different career fields
About this event
DFW AACC's Youth Symposium is designed to enrich and challenge the minds of the today youths and help high school and college students with career and higher education goals. AACC leads the way by bringing experts in from various fields of employment to help our youth plan ahead for college and get advice from leaders in these fields.
This event is held over Zoom, and participants are encouraged to join any track(s) that they are interested in. The seminar Zoom link is located under Online Event Page, and can be used to join any and all sessions.
The speakers for the event and their descriptions are given below:
Zoom ID: 850 2104 4772
Passcode: 131395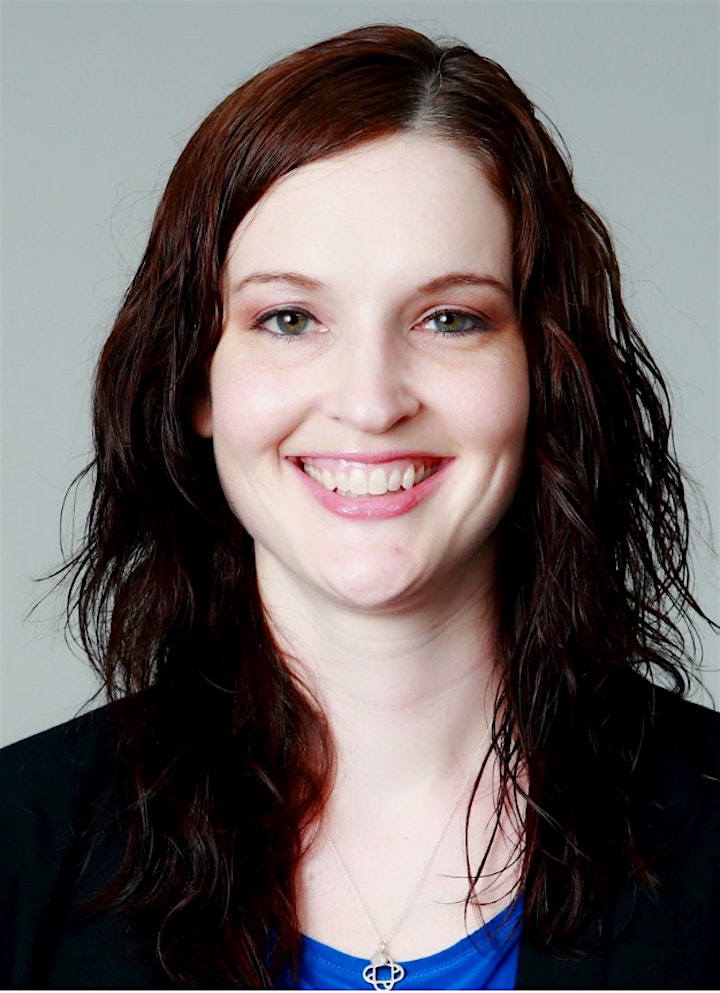 Business Track Panelist: Amanda Smith
Finance & Operations Director
Texas Instruments Incorporated
Amanda Smith is Finance & Operations Director for BuckBoost & Multiphase Controllers at Texas Instruments where she is responsible for leading a team to achieve on time delivery for our products, grow revenue, and partner with the business to improve profitability. Prior to this, Amanda spent six years in Asia where she was the Finance Director for the factories located in Malaysia and the Assembly/Test Finance Manager for Asia factories, located in Taiwan. In both these roles Amanda led teams to ensure strict adherence to internal and local compliance regulations and implemented common financial practices across the seven factories. Amanda has held a variety of roles in Finance and Accounting across the businesses and manufacturing entities in Texas Instruments. She started Texas Instruments as a co-op and has been at the company for over 16 years. Amanda holds a MBA from the University of Texas and BBA-Finance from the University of North Texas. When not working, Amanda enjoys exploring the great outdoors with her husband and spending time with friends and family.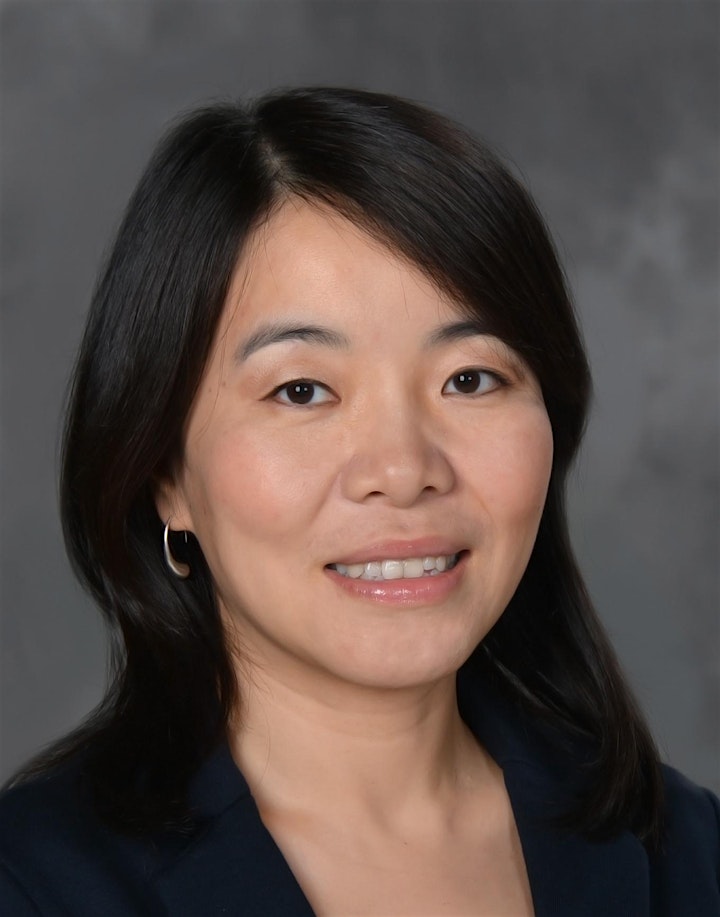 Business Track Panelist: Dr. Wenhua Di
Senior Research Economist
Federal Reserve Bank of Dallas
Wenhua Di is a senior economist at the Research Department of the Federal Reserve Bank of Dallas. She also serves as the executive director of the Dallas-Fort Worth Federal Statistical Research Data Center. Her current research interests include consumer finance, labor economics and Fintech. Before she joined the Dallas Fed, Di was a visiting assistant professor at the University of Texas at Dallas. She also worked as a consultant at the World Bank. She holds a PhD from Harvard University, an MS and a BS from Peking University.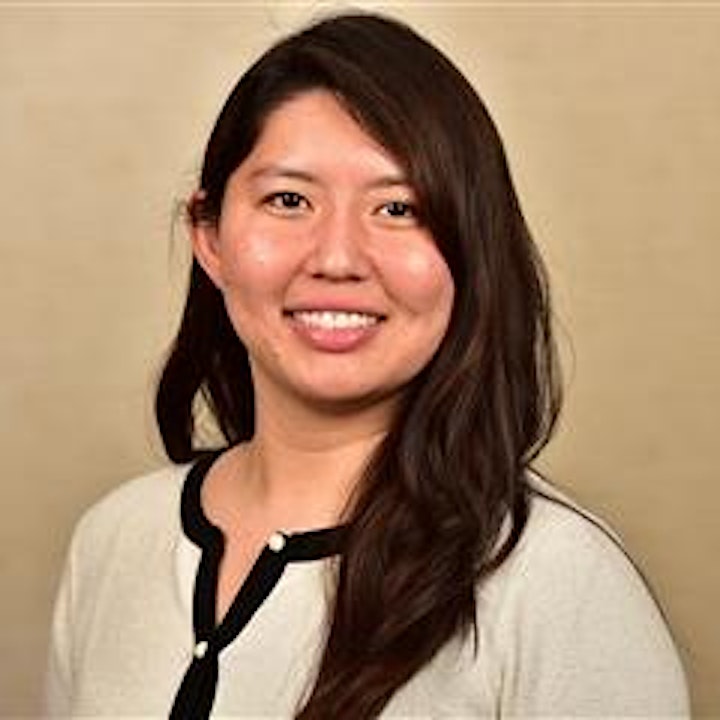 Business Track Panelist: Lisa Hu
Manager
Deloitte Consulting
Lisa graduated from the University of Texas at Austin in December 2012 with a Bachelor of Business Administration as a finance major. She then went on to her first job with Capgemini where she became an IT consultant specializing in SAP. Throughout her career, she has taken on a variety of roles from bid manager to process area lead to functional lead. Lisa has over eight years of experience delivering quality results to clients within tight implementation deadlines. She offers extensive skills in application lifecycle management, implementing business-oriented solutions, systems configuration, testing, and systems integration. Her industry knowledge encompasses both private and public sector and includes: Wholesale/Retail; Oil & Gas; Transportation; Federal, State, and Local Government; and Higher Education.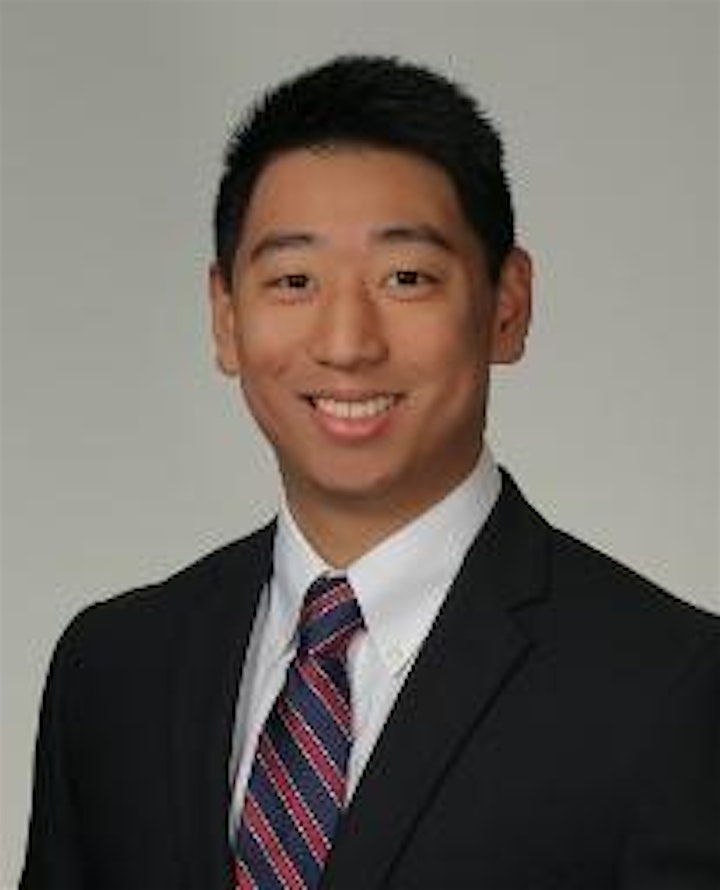 STEM & Medical Track Panelist: Felix Miao
Strategic Sourcing Specialist
SPM Oil and Gas, A Caterpillar Company
Felix Miao is a Sourcing Specialist at SPM Oil and Gas. Originally from Houston, TX, known the be the "Energy Capital of the World", he knew he wanted to be a part of the exciting energy sector. He graduated from the University of Texas at Austin with a BS in Petroleum Engineering in 2016 and started his career as a drilling engineer, eventually transitioning to work in supply chain at a product and solutions provider for the upstream oil and gas market. Felix enjoys traveling and playing golf in his spare time.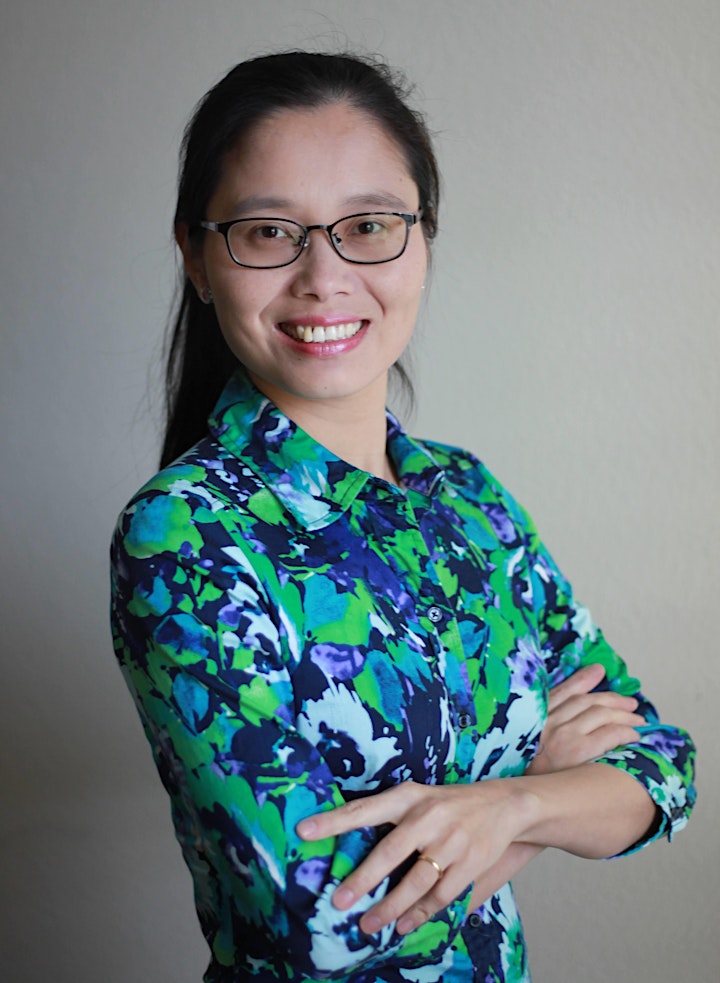 STEM & Medical Track Panelist: Dr. Wenjuan Fan
Photonics Expert
Texas Instruments Incorporated
Wenjuan was hired to TI-Kilby Lab as a Photonics Expert in 2020. Prior to joining TI, she was a Laser Design Engineer and has led multiple projects to production widely deployed in consumer phones' FaceID, consumer/automotive LiDAR and data communication applications. She co-invented Silicon Photonics Integrated Chips and tunable lasers for ultra-high-speed optical communications and developed transfer-printing technique for flexible opto-electronics.
She did her postdoctoral research work in University of Wisconsin-Madison and was a visiting researcher in Technical University of Berlin, Germany. She received her Ph.D. Degree from Department of Electronic Engineering, Tsinghua University, Beijing, China, in 2011.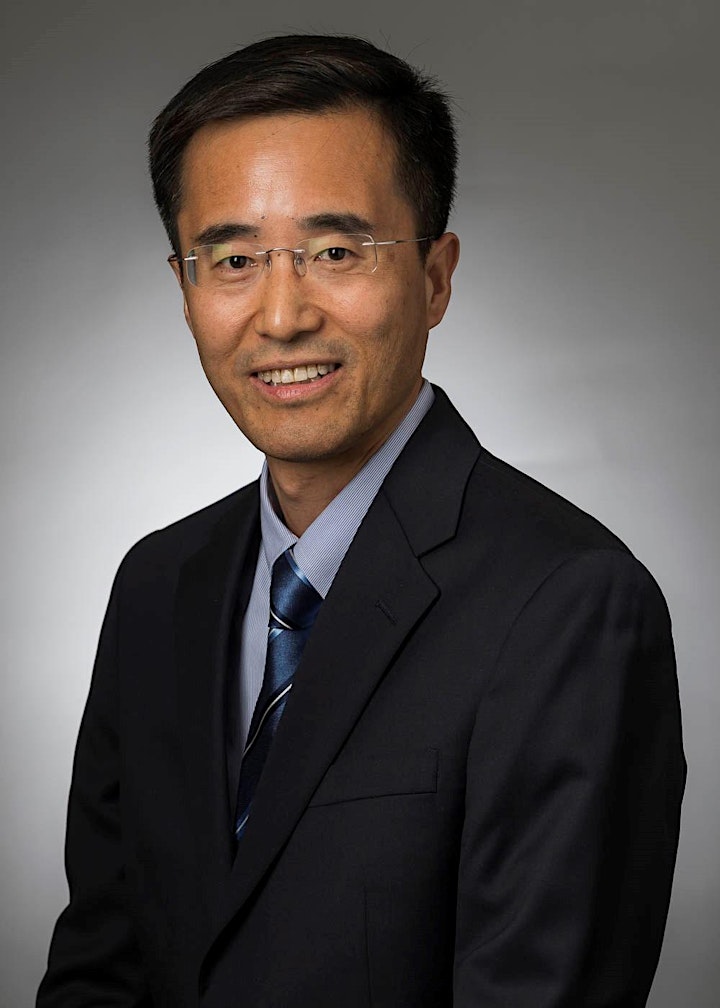 STEM & Medical Track Panelist: Dr. Haojie Wang
Cardiologist
Medical Director of Advanced Cardiac Imaging
Baylor Scott & White Heart and Vascular Hospital Dallas
Cardiology Consultants of Texas
He received his medical degree from Shanghai Medical University in 1997 in China and a Master of Science degree from the Medical Center of Fudan University in Shanghai. He then received a PhD from the Medical University of Ohio and served his residency in Internal Medicine at the University of Toledo Medical Center. He completed a fellowship in Cardiovascular Disease at the University of Texas Medical Branch, Houston Methodist Hospital DeBakey Heart & Vascular Center, and served as Chief Cardiology Fellow at University of Texas Medical Branch in Galveston.
He joined the Cardiology Consultants of Texas (CCT), HealthTexas Provider Network in 2012. He is a general cardiologist with expertise in advanced cardiac imaging, and teaches internal medicine residents and cardiology fellows at the Baylor University Medical Center, and Baylor Scott&White Heart and Vascular hospital in Dallas. He serves as the medical director of the advanced cardiovascular MRI lab at the Baylor Scott&White Heart and Vascular hospital in Dallas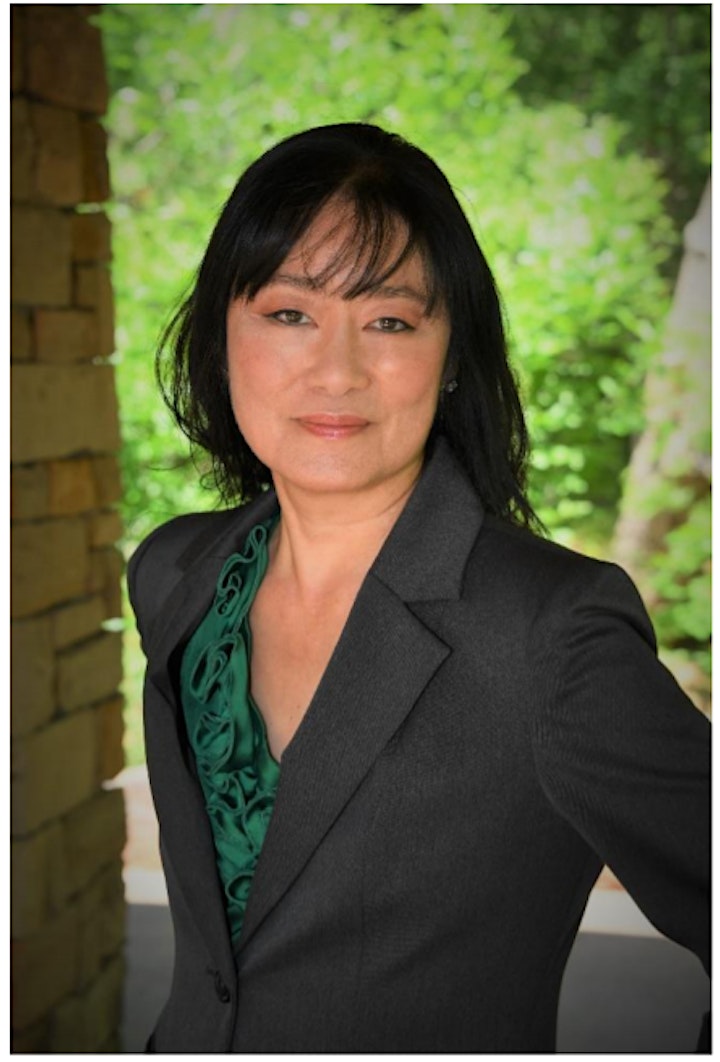 Arts and Public Services: Weiwei Jeang
Partner at Martin Grable Fulton PLLC
Focusing on working with high tech companies, Wei Wei Jeang is a Member of Grable Martin Fulton PLLC, a WBENC-certified law firm that has an innovative virtual general counsel and outsourced legal department business model. Wei Wei assists her clients to obtain patent protection, license patent portfolios, and enforce those patents. She also works closely with clients on trademark and other intellectual property assets. Having worked for a Fortune 500 company as an engineer as well as a patent law professional, coupled with her 20+ years of big law firm experience, Wei Wei is uniquely situated to understand intellectual property issues facing technology companies. Wei Wei is also a Co-Founder and Chief Legal Counsel of a tech start-up company called Monetimze, which has a time-based payment app. Wei Wei has a Bachelor of Science degree in Computer Engineering from the University of Illinois in Urbana-Champaign, and a Juris Doctorate degree from Southern Methodist University Dedman School of Law. Wei Wei was the Chair of the Dallas Bar Association Intellectual Property Section in 2014, and is currently a Trustee for the Dallas Bar Foundation, and an Inaugural Master of the Honorable Barbara M.G. Lynn American Inn of Court. She also serves on The Institute for Law and Technology Advisory Board of the Center for American and International Law. Wei Wei is a Co-Founder of Women in IP, now part of the State Bar of Texas, and served as President of the Dallas Asian American Bar Association and Chair for the Diversity Task Force of the Texas Bar Association Intellectual Property Section. Wei Wei is a frequent speaker on intellectual property law and Implicit Bias topics. Wei Wei also contributes her time to her community by serving on the Planning & Zoning Commission and Capital Improvement Advisory Committee of the city of Parker. She is a Chair Emeritus of DFW Asian American Citizens Council, was on the Board of The Texas Women's Foundation, and is a former member of the Dallas Summit. She is an active member of the Diversity Connection Consortium. Wei Wei's has been repeatedly recognized for her expertise in intellectual property law, which includes: "Top 25 General Counsel," National Diversity Council; "The Best Lawyers in America"; "Texas Super Lawyer," Texas Monthly; "Best Lawyers in Dallas," D Magazine; "Lawyer of the Year" for Patent Law in Dallas-Fort Worth, Best Lawyers; and Inspiring Women of the Southwest Award, Southwest Jewish Congress.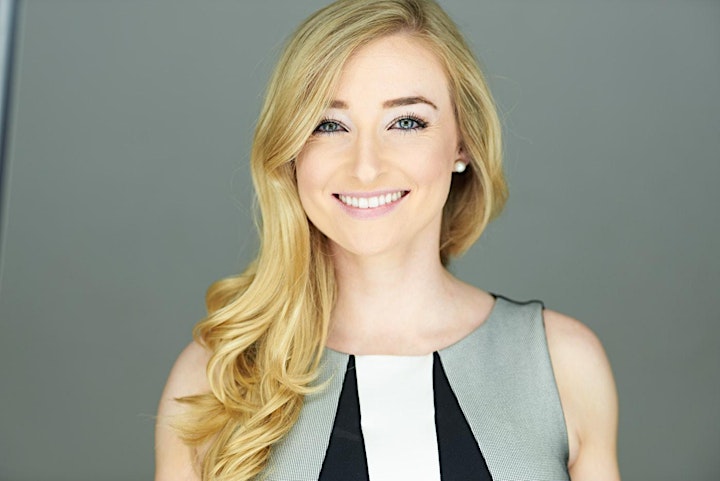 Arts and Public Services: Shannon Conboy
Musical Theatre Actor
Shannon Conboy, originally from Southern California, has been working professionally in musical theatre since graduating from Southern Methodist University in 2016. She graduated with a Bachelor of Music in Vocal Performance and Music Education and attributes her professional success to her musical background coupled with her lifelong dance training. After graduating, Shannon spent a year and a half teaching music and working at theatres in Dallas and Austin. Since then, she has performed around the country from Fort Myers, Florida to Logan, Utah. Her favorite part about being a professional in this industry is the travel as well as the many people she meets on each contract!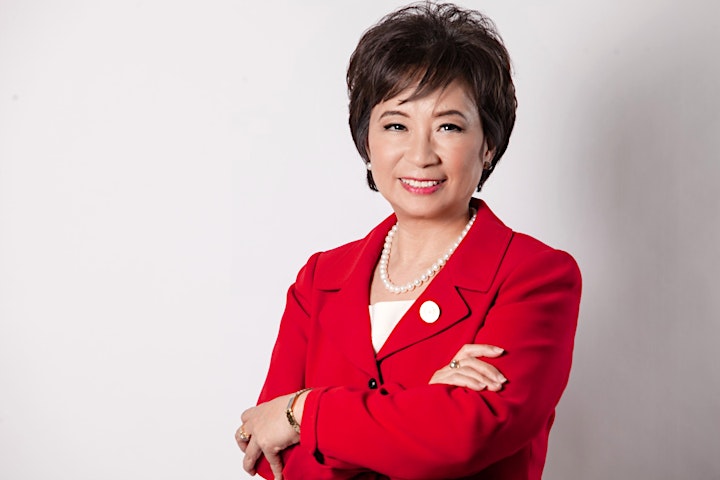 Arts and Public Services: Rep. Angie Chen Button
Texas State Representative Angie Chen Button, House District 112
Texas State Representative Angie Chen Button was born in Taiwan, came to the US for graduate study at UT Dallas, went on to a long career at Texas Instruments, and now represents Texas House District 112 in NE Dallas County. Texas Monthly recently named Rep. Button as the 3rd best legislator (out of 182) for the legislative session ending May 31, 2021. Angie chairs the International Relations and Economic Development Committee. She is excited that her Committee provides the challenging opportunity to renew the Texas economic miracle.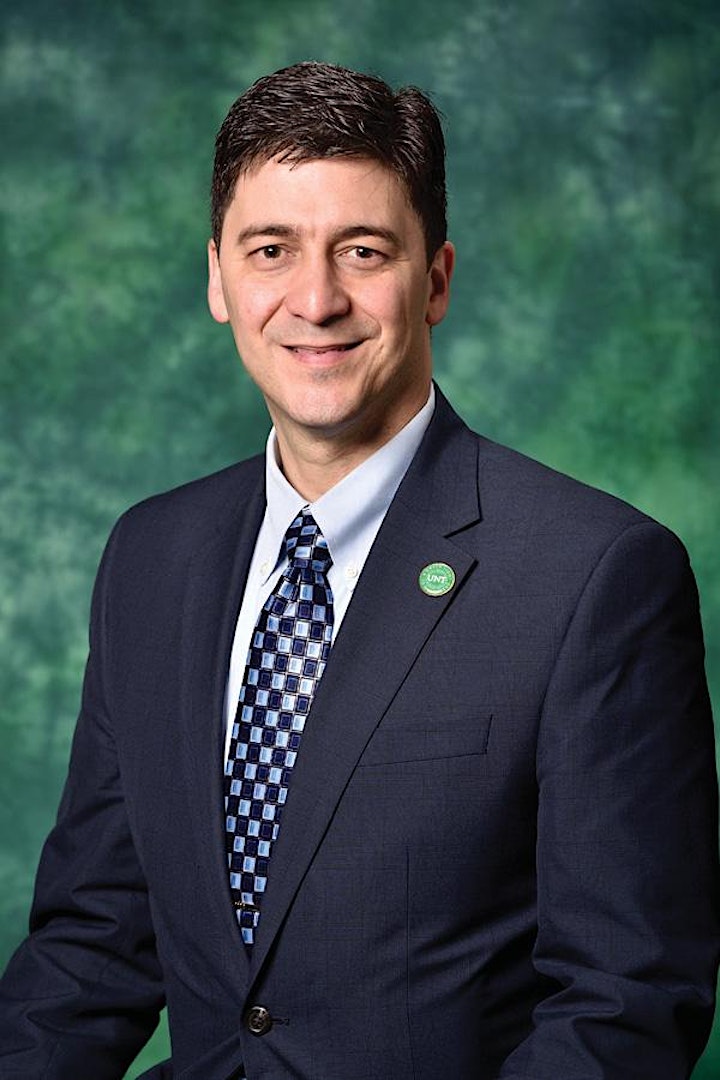 College Track Panelist: Dr. Glênisson de Oliveira,
Professor of Chemistry, Dean,
Texas Academy of Mathematics and Science & Honors College
Dr. Glênisson de Oliveira has been an educator for nearly three decades. He is a professor of Chemistry and his theoretical chemistry research focuses on developing quantum mechanical and classical physics models to calculate properties of small molecules and evaluate long-range interactions of molecules. Over the years, his leadership roles included President of the American Chemical Society (Rhode Island Chapter), Department Chair, Director of the Rhode Island STEM Center, and for the last six years he has been the Dean of the Honors College and of the Texas Academy of Mathematics and Science (TAMS) at the University of North Texas (UNT). He has taught thousands of students in college, trained tens of researchers, and mentored and advised tens of secondary students in his lab and in homeschool settings. At TAMS he has had the opportunity to co-design and administer holistic educational opportunities for some of the best high school-age students in Texas. TAMS is a residential early college entrance program where students take university courses, conduct research, have a multitude of creative experiences and extra-curricular opportunities (http://tams.unt.edu).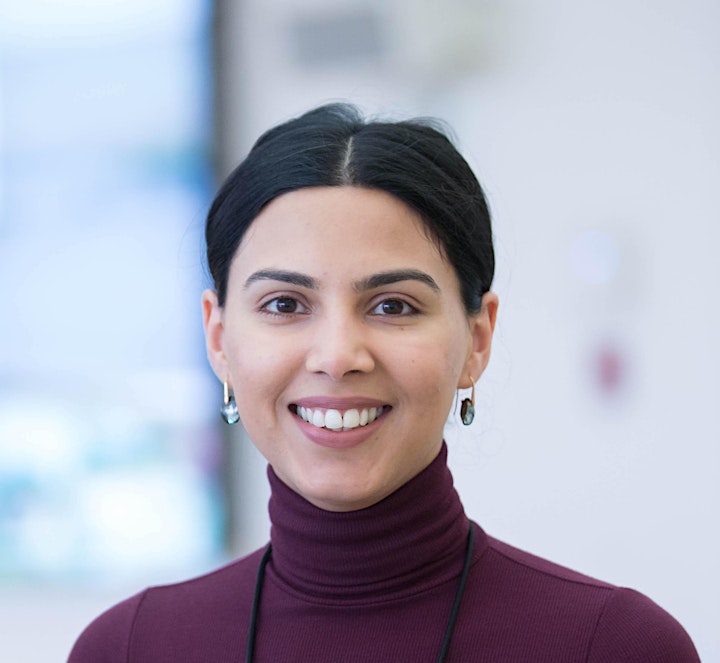 College Track Panelist: Dr. Preet Garcha
Systems Engineer
Texas Instruments Incorporated
Preet Garcha received the B.Sc. (2014) in electrical engineering from University of Calgary in Calgary, AB, Canada and the S.M. (2016) and Ph.D. (2020) in electrical engineering and computer science from Massachusetts Institute of Technology in Cambridge, MA. From 2012 to 2013, she was a high speed analog design intern at Semtech Corporation in Calgary, AB. In 2016, she was a summer intern at Texas Instruments (TI), Dallas, TX. She was a part-time intern in Kilby Labs within TI during 2017-2020, and joined TI as a Systems Engineer in 2020.
Her research interests include a wide range of analog circuits and systems, with a focus on sensor interfaces, energy harvesting, and IoT. She was the recipient of IEEE SSCS Rising Stars (2020), MARC Best Pitch Award (2018), Texas Instruments Analog Women's Fellowship (2017), and Morris Joseph Levine Award for Outstanding Thesis Presentation (2016)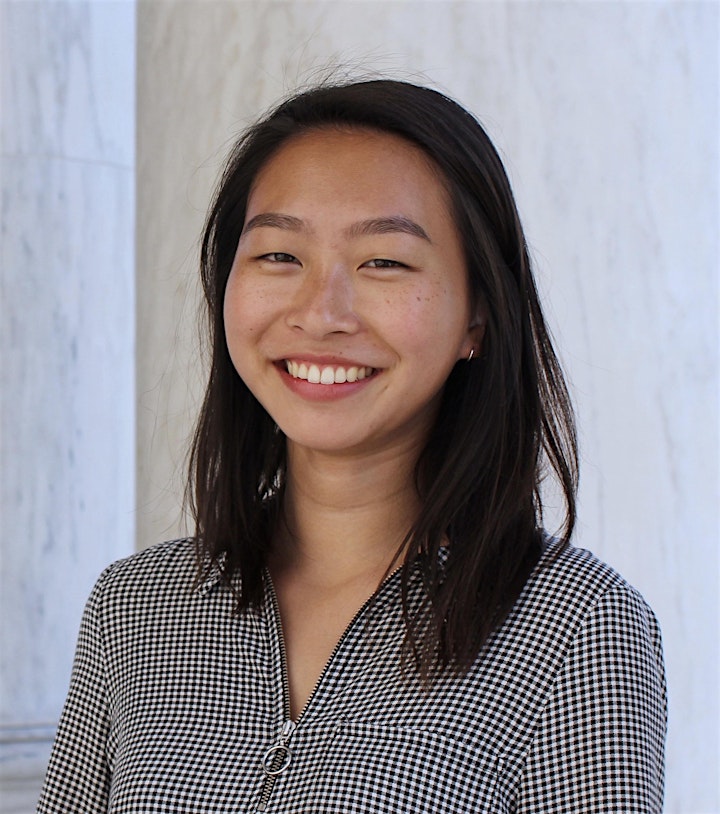 College Track Panelist: Nicole Hsu
Master of Public Policy Candidate
UC Berkeley Goldman School of Public Policy
Nicole is a current Master of Public Policy candidate at the UC Berkeley Goldman School of Public Policy. Her policy interests are in early childhood and the broader communities and systems that support child and family wellbeing. Most recently, she spent 2 years driving learning cycles alongside families, educators, and healthcare providers at The Primary School, an integrated health and education school in East Palo Alto. She is a proud product of the California public school system and completed her undergrad in Cognitive Science and Disability Studies at UC Berkeley.