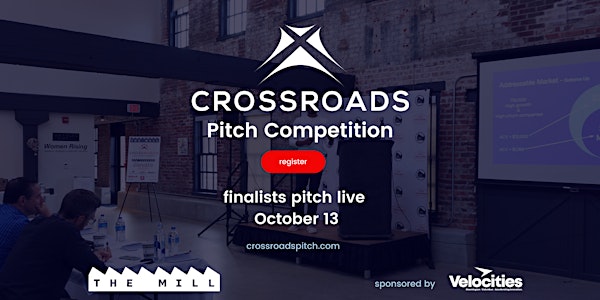 2021 Crossroads Pitch Competition Finals
NOW VIRTUAL! Watch the 2021 Crossroads finalists pitch live on Zoom for $`10,000 in cash and a sweet package of prizes!
About this event
If you've never seen a pitch competition before, get ready to be amazed! Entrepreneurs will pitch their businesses to a panel of experts. You'll hear some innovative business ideas from Indiana's best and brightest, get an insider's view of our local startup ecosystem, and leave feeling inspired!
Learn more about the competition here.
Crossroads Pitch Competition is part of Innovation Week, a full week of events around tech and innovation at The Mill! Join us to celebrate local women in tech at Ada Lovelace Day, learn how scientists are using machine learning to "hack" the human kidney, explore careers at the Opportunity Fair and Job Expo, or simply pop in to play with laser cutters at the Maker Café! See the full schedule here.
This event is now 100% virtual! We'll email everyone who registers the Zoom link in early October.