2021 YEAR END ARTISTS BALL & FASHION EXPERIENCE
About this event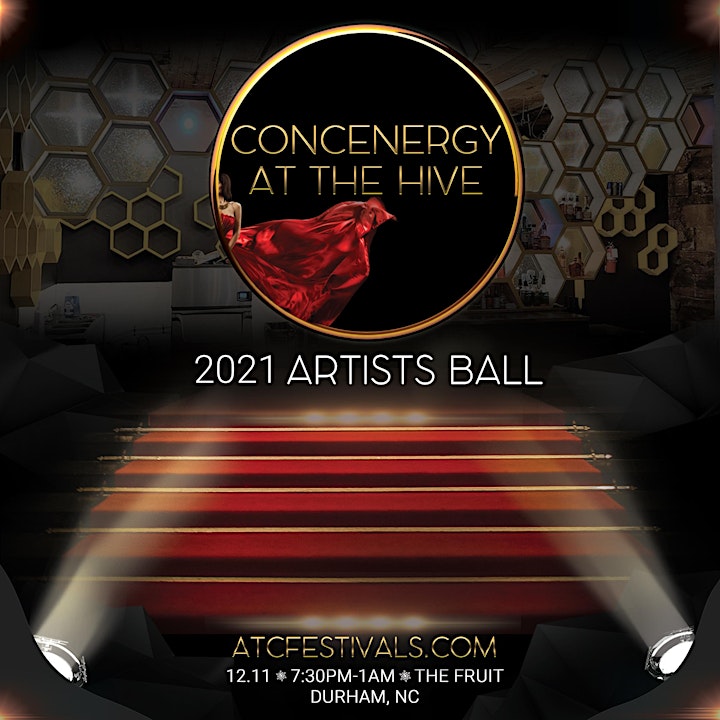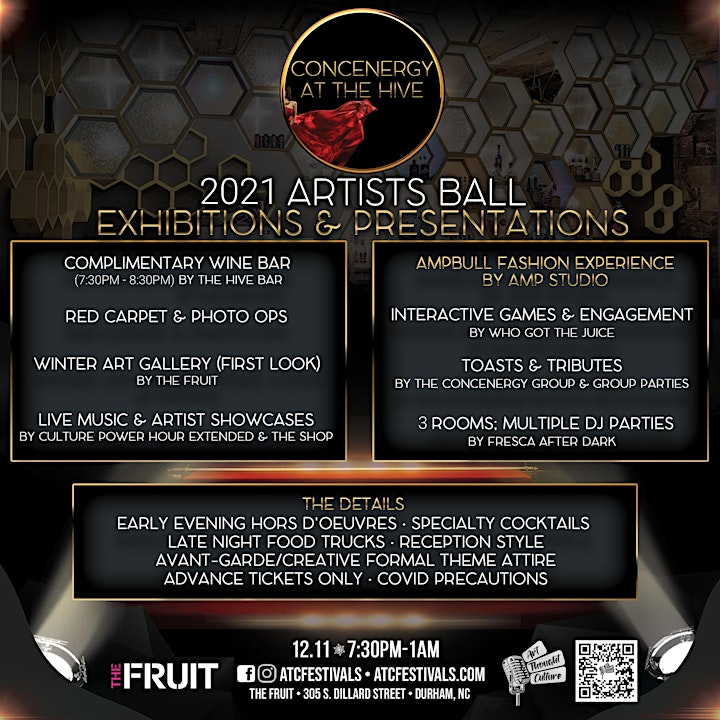 CONCENERGY at The Hive: The 2021 ARTISTS BALL is an evening when all artists - musicians, visual artists, dancers, poets, designers, models, actors, storytellers, and DJs come together in a combined end of year celebration. Several social groups and local small businesses also host their year end friends, fans, and supporter parties during the Artists Ball. Anyone who appreciates art, culture, and supporting local is welcome attend and fully participate in all activities.
The ATC Festivals and The Fruit host this celebration as a part of our diversity, inclusion, and culture series and we go all out for it. We initiate the planning early in the year and start decorating The Fruit after the Thanksgiving holidays.
Admittedly, the Ball is a little over the top (think Met Gala but with more swank and local flair). Expect a red carpet event with live music, hors d'oeuvres, late night food trucks, and craft cocktails from The Hive Bar, located inside The Fruit. There will be plenty of opportunities to dance and engage.
Many bands and DJs who performed at the ATC Festivals and The Fruit during the year will return to the stage to deliver an end of year performance. Amid all of the live music, our feature during the evening is a fashion experience sponsored by AMP Studio. Six emerging fashion designers who exhibited their mini collections during the ATC monthly Festivals return to showcase their entire collections.
So, come one, come all! Show us your most creative, over the top attire (think avant-garde/creative theme formal attire) and join us. Reunite with old friends at the event or create memories with new friends.
Full details: https://linktr.ee/atcfestivals
COVID precautions:
Masks required
50% operating capacity
Air circulation w/ open warehouse
Let's all stay safe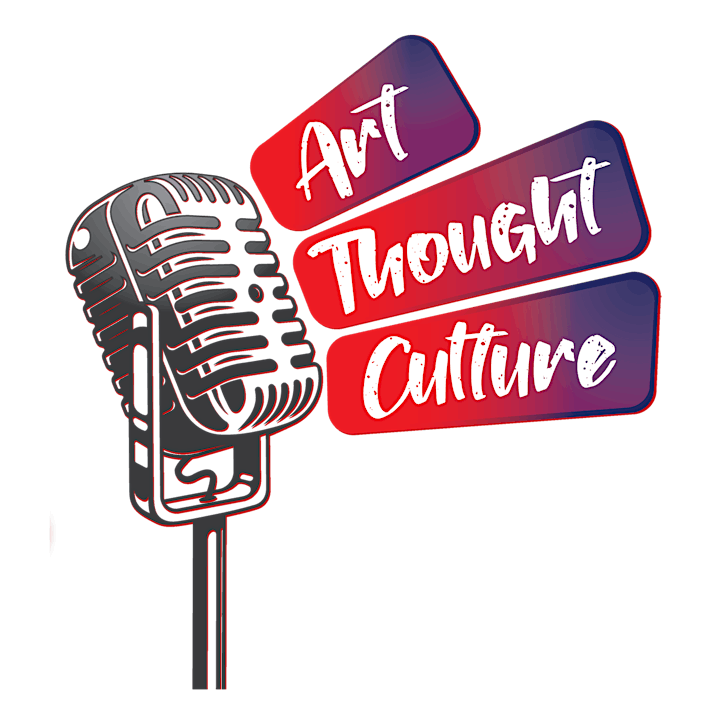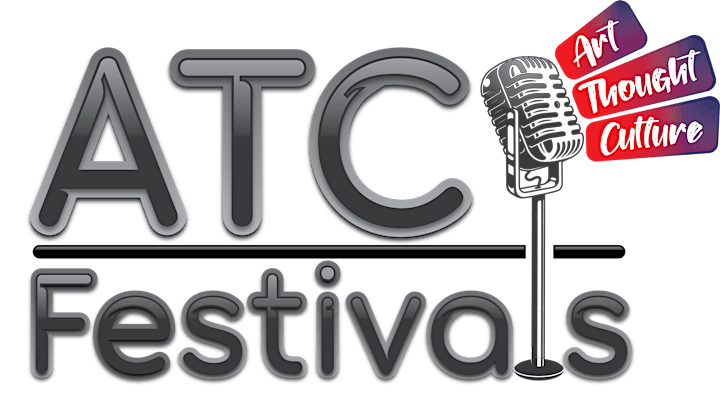 Organizer of 2021 CONCENERGY ARTISTS BALL
We integrate music, art, dance, dialogue, education, social causes, business, fashion, empowerment, and entertainment all into one social stream of consciousness that we collectively call THE CULTURE. Our seasonal lineups offer opportunities for you to totally immerse yourself in a utopia of monthly, artful weekend experiences that will entertain, educate, inspire, and challenge you.
The Festivals of Arts Thought, and Culture work in strategic partnership with THE FRUIT (durhamfruit.com), a social enterprise and creative playground, dedicated to visual and performing arts, including dance, painting, photography, and drama.
THE FRUIT is a great rental space for art exhibits, photo and video shoots, warehouse parties, music performances, weddings, theatre, group meetings, workshops, retreats, conferences, album releases, fundraisers, film screenings, reunions, and a host of other events.