Resilience: Meeting Human Needs during Unexpected Challenges
About this event
As the world continues to navigate a global health crisis, we pause to acknowledge and celebrate the resilience of the human spirit and the dedication of people all over the world and our city to rally around each other. To those who've worked tirelessly to meet the urgent needs brought on by a pandemic and other unexpected challenges in healthcare, employment, housing, and public accommodations - we salute you.
Join us as we honor those who stood up during difficult times, protected important human rights, and nurtured the next generation of people who can do the same. During this celebration, we will be presenting our Cornelius R. 'Neil' Alexander Humanitarian Award, and, for the first time, the Emerging Leadership Award, reserved for young people. Stay tuned for the announcement of our awardees!
The Gala is an annual event that is usually held close to International Human Rights Day, December 10, a day that commemorates the adoption of the Universal Declaration of Human Rights in 1948. This year, the COHR is also celebrating the 50th anniversary of its inception.
Light hors d'oeuvres and refreshments will be served ahead of the program. Mask wearing is required at all times at this event unless eating, drinking, or presenting at the event.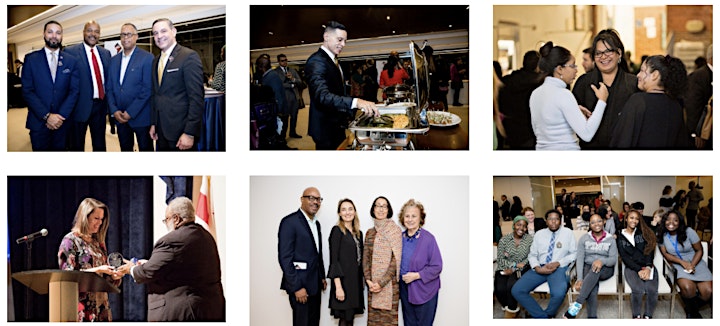 Organizer of 2021 Commission on Human Rights Awards Gala
The District of Columbia Commission on Human Rights (Commission) is an agency within the Office of Human Rights (OHR) that adjudicates private sector discrimination complaints brought under the D.C. Human Rights Act. The Commission also provides an appeals process to applicants who were found ineligible for employment under the Criminal Background Checks for the Protection of Children Act. Although the Commission is within OHR, the Commission acts independent of OHR in order to adjudicate cases in an impartial manner. The Commission is comprised of 15 Commissioners, who are nominated by the Mayor and confirmed by the City Council. Each Commissioner is appointed to a three-year term without compensation.