The premiere forum of its kind in the Midwest with a special focus on contemporary African diaspora issues and public policy advocacy.
About this event
The Summit is the premiere forum of its kind in the Midwest with a special focus on contemporary African issues, public policy advocacy and community empowerment. It brings together scholars, legislators, community activists, policy analysts and students, and individuals like you, to engage in constructive dialogue about the African Diaspora.
The Resource Fair provides information and resources to the community on Immigration, Legal Assistance, Employment, Housing, Health, Education, Business, and much more.
The Agenda for the 2021 Chicago African Summit & Community Resource Fair is outlined below.
All Session are virtual unless indicated otherwise.
SATURDAY MAY 22, 2021
11:00am – Welcome & Introductions
11:15am - Panel 1: Education as a Human Right: Addressing Equity Issues for African Diaspora Students
Dr. Vickie Cassanova-Willis – Educator; Executive Director, US Human Rights Network
Jianan Shi – Executive Director, Illinois Raise Your Hand
Luis Narvaez – Program Director, CPS Office of Language and Cultural Education
Moderator: Fasika Alem
12:00pm – Break
12:10 pm – Keynote Address
Representative Carol Ammons, 103rd District of Illinois
12:30pm - Panel 2: Immigration Detention, Mass Incarceration & The Fight for Citizenship
Johannes Favi – Activist; Board Member, Interfaith Community for Detained Immigrants
Tanya Woods, Esq. – Executive Director, Westside Justice Center
Moderator: Rebekah Zellelew
1:20pm – Closing
MONDAY MAY 24, 2021; 4:30-6pm (virtual)
IHDA's Illinois Rental Payment Program: How to Apply
Aubrey Lutz, Illinois Housing Development Authority
TUESDAY MAY 25; 6-7pm (virtual)
Career Connections in Technology & the Trades
Cassidy Rappaport, Upwardly Global
Elliot Esparza, National Able Network
Patrick Shaughnessy, City Colleges of Chicago
WEDNESDAY MAY 26; 6-7pm (virtual)
Immigration Relief for Victims of Violence or Crime: A Review of VAWA, T-Visa & U-Visa
Abubakr Meah, UAO Staff Attorney
Manissan Karamoko, UAO Immigration & Citizenship Services Coordinator
THURSDAY MAY 27; 12-3pm (In-person event @ 4910 S. King Drive, Chicago, IL)
Healthy Parenthood Resource Fair & Baby Giveaway
This in-person event will provide information and resources promoting healthy parenting, including those related to emotional wellness, parenting tools, childcare, and nutrition. This event will also feature a babies' giveaway, including items such as diapers, clothing, books, strollers, and much more.
FREE COVID vaccines will also be available at this event.
About the United African Organization (UAO)
UAO is a dynamic coalition of African community-based organizations that promotes social and economic justice, civic participation, and empowerment of African immigrants and refugees in Illinois.
UAO aims to build the leadership and organizational capacity of the community, advance public policies to increase opportunities for Black immigrants and refugees, ensure that the community has an active role in multiple civic arenas, promote community development and access to services, and serve as the information and resource clearinghouse for Black immigrants and refugees.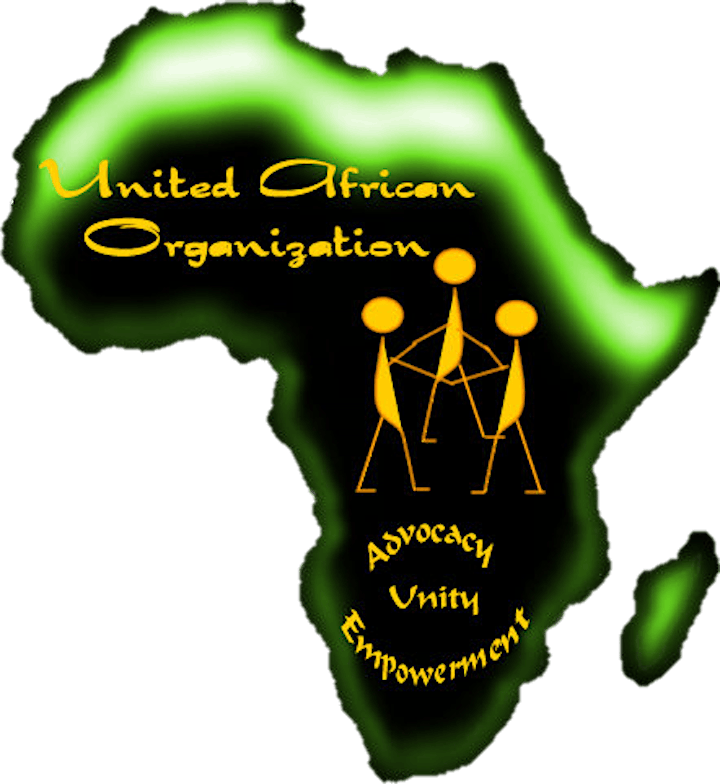 Organizer of 2021 Chicago African Summit & Community Resource Fair