Interested in AI? Join us to learn from the leading AI professionals and compete in our AIdeathon competition with $2400 in cash prizes!
About this event
The California AI Summit is an opportunity open to middle and high school students that are interested in learning the fundamentals of the various aspects of Artificial Intelligence and its application to healthcare. Students will gain exposure to the rapidly expanding field of Artificial Intelligence through hands-on workshops and panels led by industry professionals with chances to win prizes!
All attendees will receive our "Attendee Prize Package" consisting of an extended trial to Balsamiq Cloud, 1 free year of 1Password Families, 1 free month of Repl.it hacker plan, and 20% discount code for Ebooks.
The top prize winners within our Best Overall section for the AIdeathon will advance to the final round of matching with paid gigs and internships at top startups from MIT, CMU, Stanford, and YC ecosystems. This opportunity is supported by Slingshot, a partner of GCL.
For more information visit our website: https://www.girlscomputingleague.org/california-ai-2021/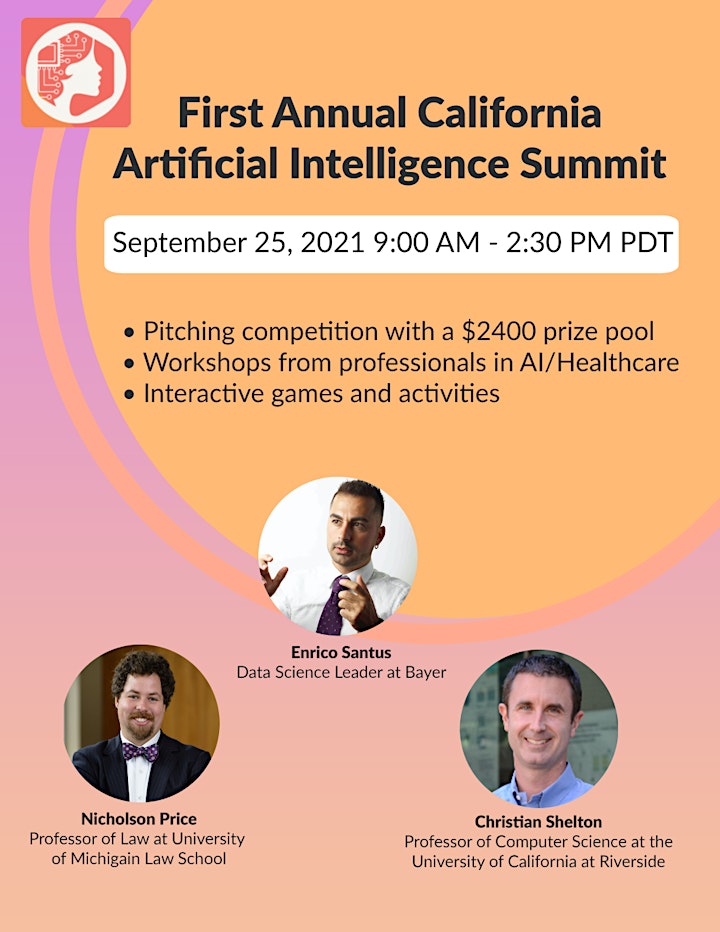 Organizer of 2021 California AI and Healthcare Summit