STOP THE WAR ON SMALL BUSINESS with Rep. Fitzgerald
About this event
Job Creators Network (JCN) is a small business organization advocating for lower taxes, less regulation, and pro-growth policies that promote investment, innovation, and entrepreneurship across America.
JCN is hitting the road to accomplish a number of goals:
• Highlight the needs of small businesses as they struggle to recover from the pandemic
• Expose the current war on small business as the Left pursues policies like higher taxes, higher minimum wages, and massive government spending that is already causing consumer prices and the costs associated with operating a small business to skyrocket
• Promote the business leaders, legislators, and other advocates that are defending small businesses
Can't wait to have you join us!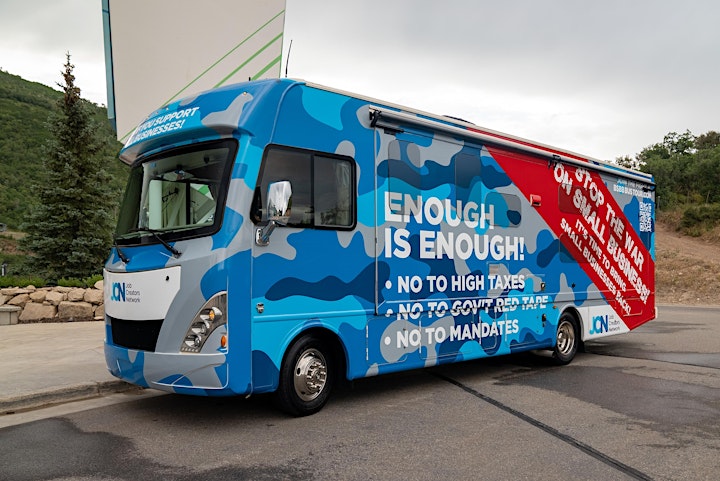 Organizer of 2021 Bring Back Small Business Bus Tour -Waukesha, WI
The Job Creators Network is a nonpartisan organization whose mission is to advocate on behalf of the 90 million people who rely on the success of small businesses. Through grassroots campaigns and media engagement, JCN educates the public on the importance of free market and pro-job policies.