BIRD BOOT CAMP IS FREE! MUST REGISTER TO ATTEND! ONLY 75 SPACES! Play Bird's music with other musicians, learn, prizes - a day of Jazz fun.
About this event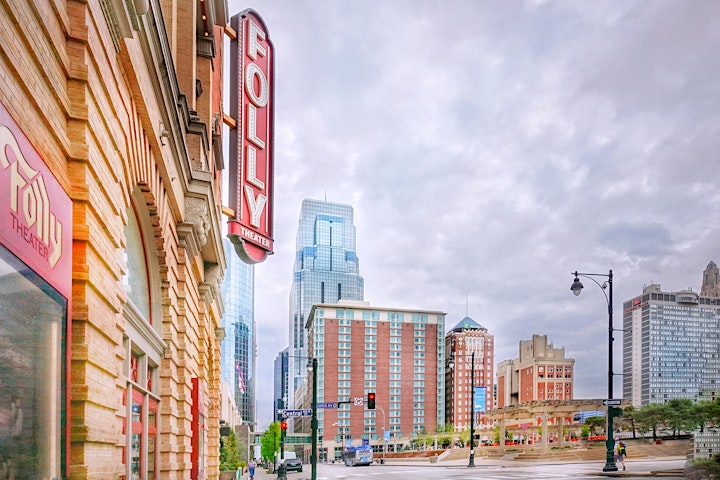 ABOUT THE 2021 BIRD BOOT CAMP + MUSICAL SALUTE AT THE FOLLY THEATER
Bird Boot Camp has been a significant applied instrumental music program element that's been part of the annual August spotlight celebration of Jazz celebrity, globally recognized musical icon, and Kansas native, Charlie "Bird" Parker, that takes place at venues throughout the greater KC metro since 2014.
It's going to be another all-day educational immersion into learning about the music and life of Mr. Parker on Saturday, August 21, 2021 at another historic Kansas City icon, The Folly Theater.
Our Bird Boot Camp 2021 "featured celebrity" artist is Ronald McFadden from the legendarily brilliant McFadden Brothers' fame. Ronald will interact with the campers musically and lead the Musical Salute in the lobby of The Folly at the end of the event.
Bird Boot Camp 2021 features three combination group ensembles in breakout sessions as they study a particular Charlie Parker composition in detail with some of the foremost educators teaching jazz anywhere today:
"Now's The Time" by Charlie Parker (combo directed by Prof. Clarence Smith - Kansas City Jazz Academy and Metropolitan Community College Music) for the newest jazz musicians;
"Yardbird Suite" by Charlie Parker (combo directed by Dr. Todd Wilkinson - Ottawa University Music) for the intermediate jazz musicians;
and, "Donna Lee" by Charlie Parker (combo directed by Dr. Michael Parkinson - Conn-Selmer Artist and MidAmerica Nazarene University Jazz) for the more experienced jazz musicians at the day camp.
Each of the combos will enjoy three scheduled clinics with their directors engaged in detailed study of the music, and one of the sessions will be on the main stage of The Folly performing with and all-star jazz rhythm section comprised of:
Gerald Spaits (bass - Jay McShann, Westport Art Ensemble, UMKC Adjunct Professor); Will Matthews (guitar - The World Famous Count Basie Orchestra, Grammy Winner); Dr. Justin Binek (piano - Midnight Blue Jazz Quartet and Assistant Professor of Music, Kansas City Kansas Community College Jazz Studies); and Doug Auwarter (drums - the Sons of Brasil). Students will also be able to interact with these jazz celebrities and living master musicians in person.
KEYNOTE ADDRESS AND SPECIAL FULL CAMP JAZZ CLINIC
Bird Boot Camp 2021 is going to be great. We'll also have leading "Charlie Parker" historian and author, Chuck Haddix give a 20-minute keynote about Bird; and, Greg Carroll will give the campers the interactive jazz clinic that he does with Midnight Blue Jazz LLC each year in Las Vegas. And a few surprise guests...
EVENT HISTORY
Bird Boot Camp began in 2014 as part of the orignial Charlie Parker celebration initiated by the Jazz catalyst nonprofit organization, Kansas City Jazz ALIVE. The originator of the Bird Boot Camp program was Greg Carroll who successfully modeled the one-day event after the premier jazz camps and other educational programming he's developed over the years.
Spotlighting the life and musical contributions of Charles Parker Jr. (August 29, 1920 – March 12, 1955).
In 2019 Burnett Music Foundation was asked to take over the program and has assumed the role of artistic director and admistrator, handling every detail of Bird Boot Camp from the itinerary schedule for the day, booking artists and clinicians, organizing a coherent program, and funding the entire event through sponsorships, donations, and grants.
In 2020 Burnett Music Foundation was awarded a grant from the National Endowment for the Arts (NEA) for Bird Boot Camp.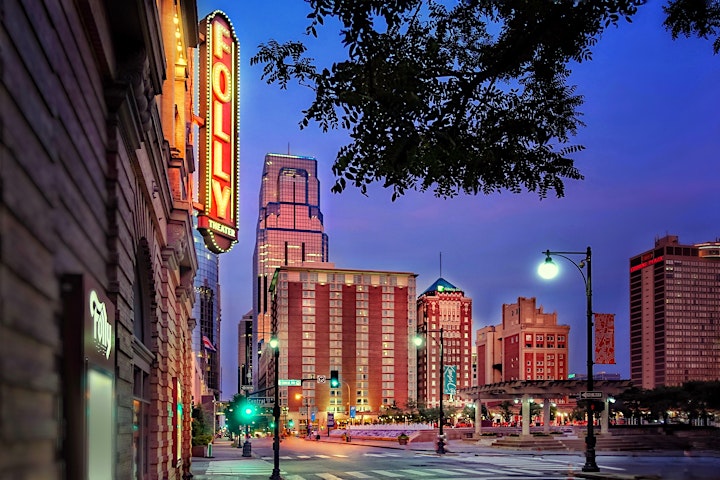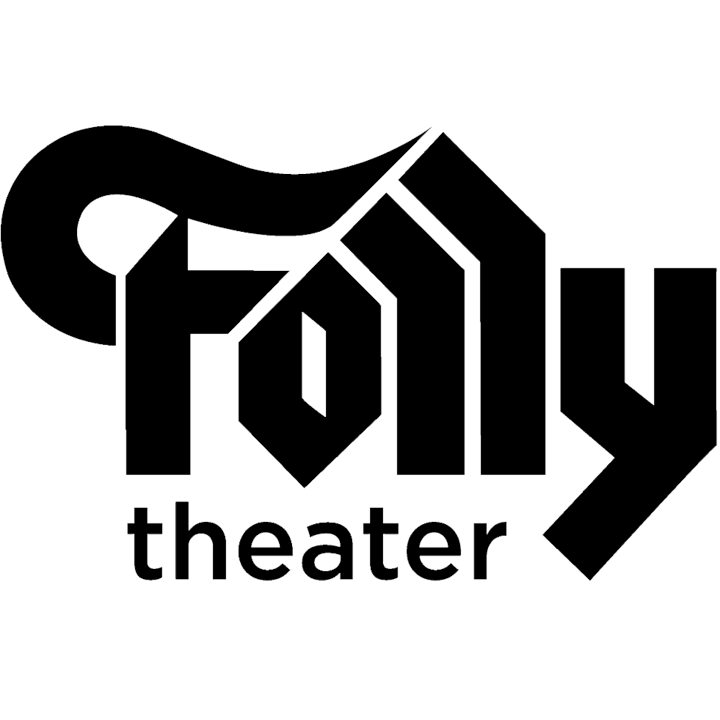 Organizer of 2021 BIRD BOOT CAMP + MUSICAL SALUTE AT THE FOLLY THEATER
WELCOME TO BURNETT MUSIC FOUNDATION
When your passion is your business too …
It's true. Music has been both, my passion and my business throughout my entire adult life and professional career. It's true. I continue to have a very successful and rewarding professional career even as I enter into yet another new stage of exciting activities in the arts business sector. It's true. I have never worked a day in my life. That's cool. Welcome to Burnett Music Foundation!
ART IS GOOD BUSINESS
I have found over the course of my career that when your passion is your business too, you are not working in the traditional typical sense of the doldrums that come to mind when many people think about having a job or of going to work. But instead, when your passion is your business too, you are truly energized by the work itself and motivated by each validated success of the various projects you are creating toward truly making a positive tangible difference in the lives of real people and also in your community.
Burnett Music Foundation is a logical next step in the career progression for me and my family in the arts world. Each of the projects that make up the core arts elements of Burnett Music Foundation are successful arts business models and passion projects of synergy with the mission of our nonprofit organization. It's almost as if it were scripted at this stage of our careers for these business models to literally evolve into the core projects of Burnett Music Foundation. Thus, reflecting a lifelong passion for the arts.
GET INVOLVED
We are not in this alone. Every successful professional project I have ever been involved with has also included other dedicated individuals working with me as a team toward accomplishing each and every successful endeavor. We have truly assembled a great team of staff and directors, but we need your help too. The fact that YOU are here and reading this post indicates that we are allies. Please join us in creating this viable arts programming and contributing to a modern 21st Century arts infrastructure for our times and future generations to engage in meaningful contexts. Burnett Music Foundation is continually connecting the arts with our supporters online, amassing a loyal social media fanbase of 30,000+ genuine human being followers across the three major platforms: Facebook, Twitter, and LinkedIN.
All donations and grant funding support the programs of our excellent Burnett Music Foundation projects: Artists Recording Collective (ARC); Bird Boot Camp (BIRD); Jazz Artistry Now (JAN); and, KC Area Youth Jazz (KCAYJ), which are also linked in the main menu of our website. Visit their individual pages here to learn more details about each of those innovative arts business initiatives. We would like you to consider getting involved in some manner. Tell somebody. Give. All donations are tax deductible and we gratefully appreciate any size donation. Thanks for joining us!
All the best,
Christopher Burnett , Burnett Music Foundation
Visit BurnettMusicFoundation.org
Copyright © 2021 Burnett Music Foundation. All Rights Reserved. We are a Tax Exempt Organization under Internal Revenue Code (IRC) Section 501 (c) (3). Donors can deduct contributions they make to us under IRC Section 170. We're also qualified to receive tax deductible bequests, devises, transfers or gifts under Section 2055, 2106, or 2522. Effective Date of Exemption: February 06, 2020.
(Publication 1771 (Rev. 3-2016) - Internal Revenue Service)