2021 BENT Film Festival for two days at the Crest.
About this event
SATURDAY, OCTOBER 9
FEATURE FILM
At The Crest Theatre 3:30pm
SEE YOU THEN
Director: Mari Walker
2021 | United States | 75 min
A decade after abruptly breaking up with Naomi, Kris invites her to dinner to catch up on their complicated lives, relationships, and Kris' transition. Over the course of a one-night encounter, they engage in a series of increasingly intimate and vulnerable conversations, before a shocking revelation is unveiled. SEE YOU THEN focuses on the universal truth that no matter how much you change, a part of you will always stay the same.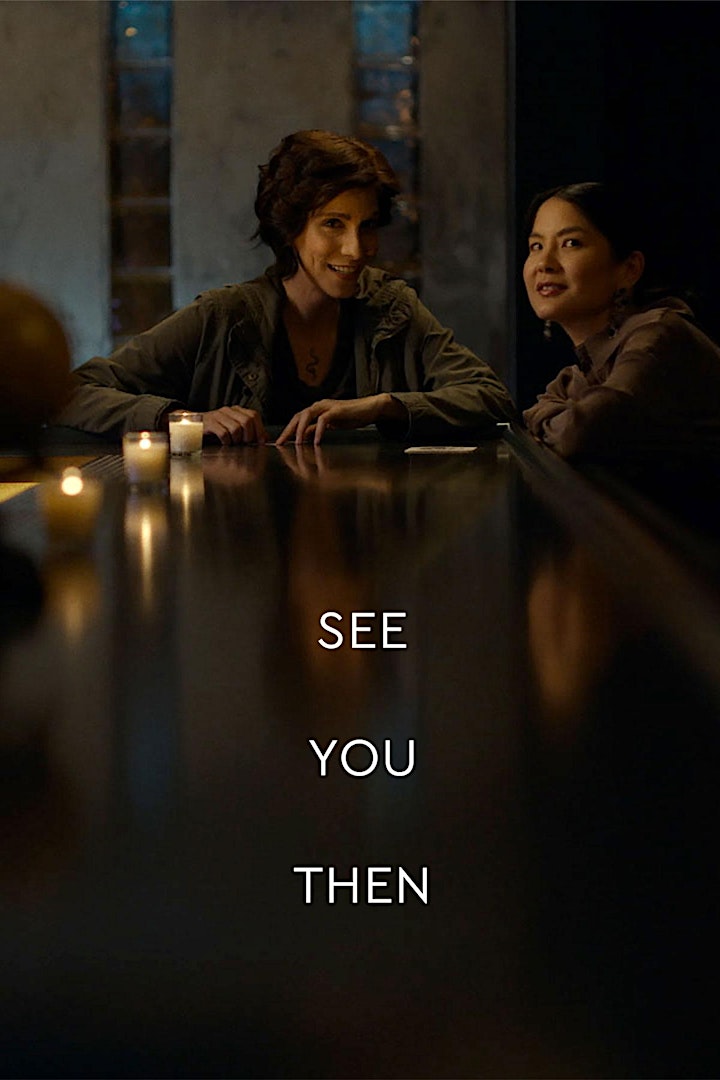 SATURDAY, OCTOBER 9
SATURDAY SHORTS PROGRAM
At The Crest Theatre 6:00pm
109 min
PINK & BLUE: 13 min 3 sec (English w/ English subtitles)
CYNTHIA:17 min
FREAK OF NATURE: 2 min 6 sec
GOD'S DAUGHTER DANCES: 24 min 53 sec (Korean w/ English subtitles
AS SIMPLE AS THAT:19 min 8 sec (Portuguese w/English subtitles)
HOLD ME: 5 min 45 sec (Mandarin Chinese w/ English subtitles)
BONSOIR:17 min 20 sec (French w/ English subtitles)
THICKER THAN BLOOD: 9 min 51 sec
SATURDAY, OCTOBER 9
FEATURE FILM
At The Crest Theatre 8:30pm
JUMP, DARLING
Director/Writer: Phil Connell
2021 | Canada | 90 min
Half-prepped before a dressing room mirror in the back of a bustling city gay bar, Russell, an actor turned drag queen, struggling to find his voice, is given a wrenching ultimatum. Overcome by indecision, he escapes to his grandmother's house in the country. There he finds sardonic Margaret in steep decline. In a perfect, if precarious, solution for both of them, he moves in to protect her from her greatest fear—the local nursing home.
In no time, Russell is lighting up the local college bar with his alter ego Fishy Falters. Antagonized by his overprotective mother, a sexy-though-mysterious college boy, a cockney city gay bar owner, and the specter of his failed-artist grandfather, Russell struggles to realize a bold new identity. Meanwhile, Margaret fights to retake control despite her faltering mind.
Featuring the brilliant Cloris Leachman in her final starring role before her death in 2021, JUMP, DARLING pairs love of drag with an aging iconic diva to ask the questions about what inspires us to carry on.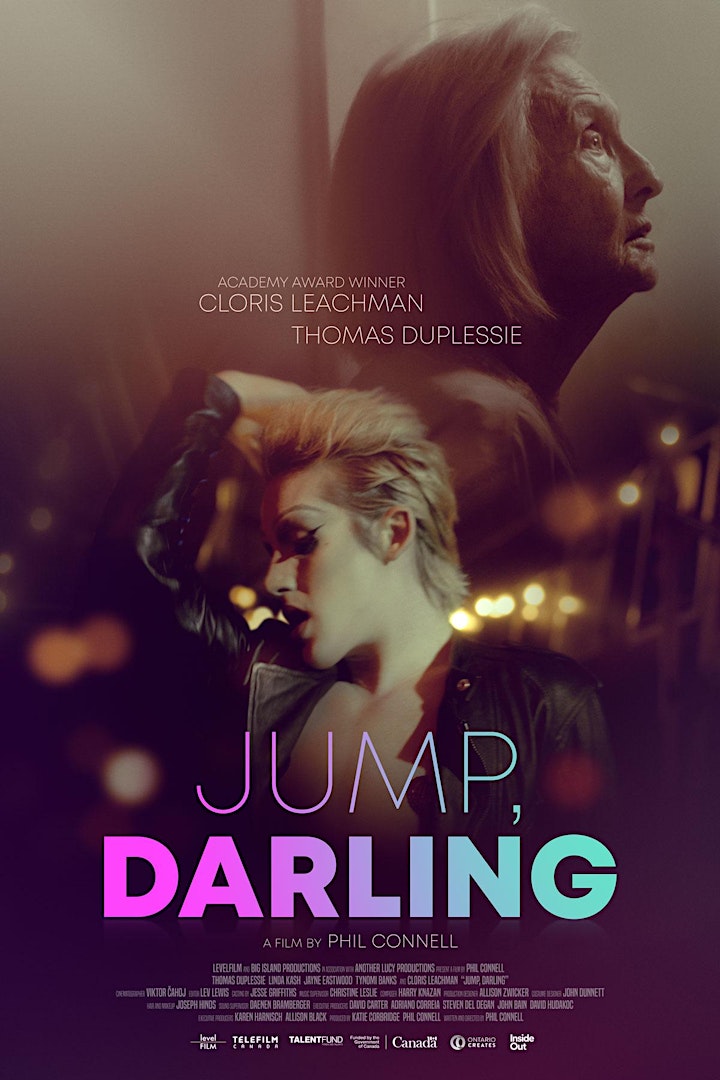 SUNDAY, OCTOBER 10
FEATURE FILM
At The Crest Theatre 3:30pm
PIECES OF US
Director: Cheryl Allison
2021 | United States | 92 min
Pieces of Us is an intimate look at the personal journeys of LGBTQ+ hate crime survivors who, by choosing to take their recovery public, inspire the survivor in all of us. The film juxtaposes the inspirational stories of recovery each of the film's subjects (including transgender activist and Stonewall Riots survivor Victoria Cruz, and Prince Manvendra Singh Gohil of India) have experienced with the powerful connections their public actions have produced. Their stories take us to New York City, Denver and India to witness how intersectionality and speaking your truth can build a support community and even spark global change. The film explores the resistance of these unlikely heroes and survivors, people who didn't choose to have their rights violated and their lives changed forever, but from those experiences chose to stand against hate and give voice to the voiceless.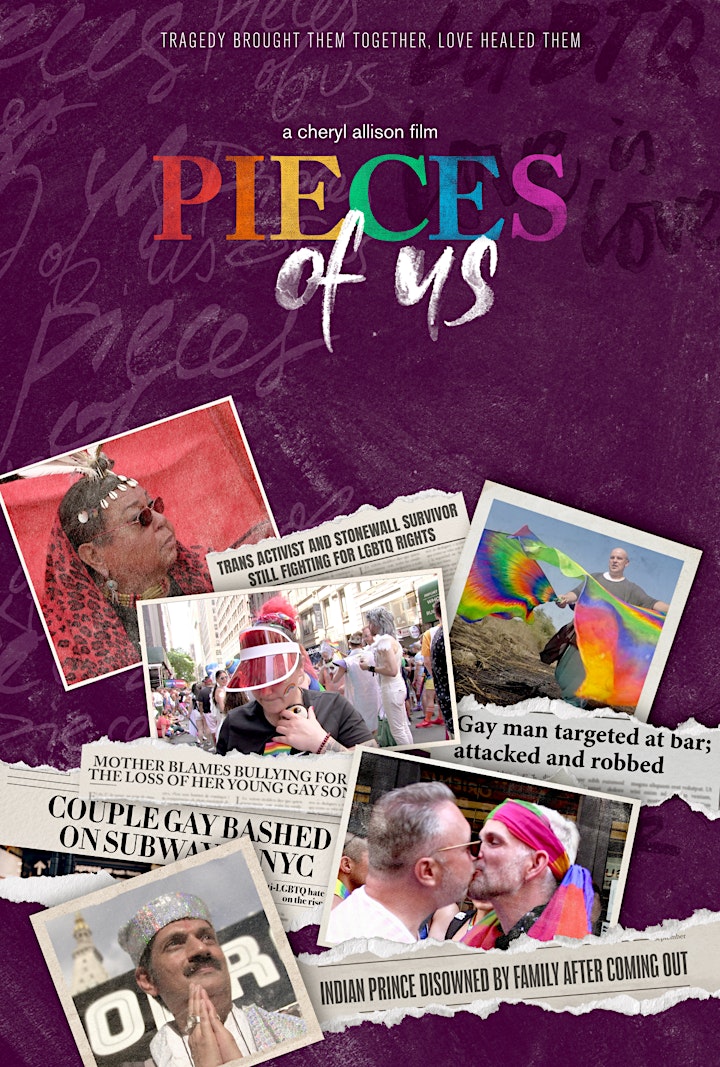 SUNDAY, OCTOBER 10
FEATURE FILM
At The Crest Theatre 6:00pm
SWEETHEART
Director/Writer Marley Morrison
2021 | United Kingdom | 103 min
Socially awkward and environmentally conscious teen 'AJ' has a few things on her mind. Mostly how the methane from all the cows is destroying the planet, and how she would rather be anywhere in the world than on holiday with her painfully uninspiring family.
Following AJ's suspension from school, mum Tina has dragged AJ out of her bedroom and driven four hours to the family's favourite coastal holiday park in Dorset. Joining them is AJ's neurotic and heavily pregnant older sister Lucy, their curious younger sister Dayna and Lucy's foot-rubbing, attentive boyfriend Steve.
For AJ, the only thing worse than spending an entire week with her uniquely 'un-woke' family is being in a holiday cabin with no Wi-Fi. She's determined to have the worst week of her life, but her plan comes unstuck when she meets carefree lifeguard Isla who sees through AJ's uniquely adopted persona.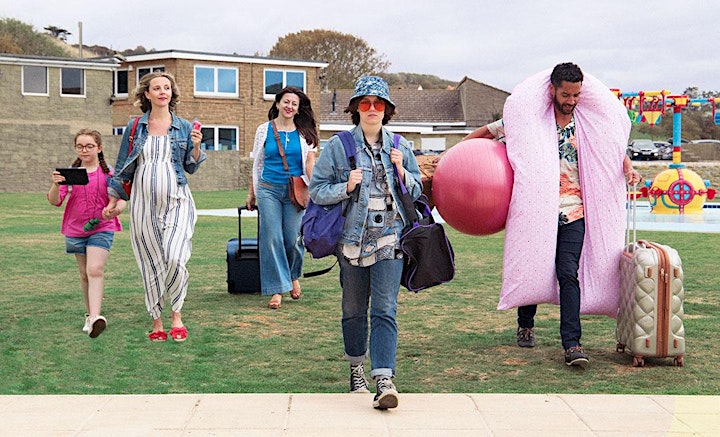 SUNDAY, OCTOBER 10
SUNDAY SHORTS PROGRAM
At The Crest Theatre 8:15pm
97 min
RASPBERRY JAM: 3 min 38 sec
FOUR FIFTY FIVE mL: 7 min 39 sec (Panjabi, Urdu w/ English subtitles
BEFORE THE ERUPTION (ANTES DE LA ERUPCIÓN): 9 min 262 sec (Spanish w/ English subtitles)
FAIRYOCIOUS: 13 min 21 sec (French w/ English subtitles)
IT WAS THE DOG THAT SAVED MY LIFE: 9 min 45 sec
AIMEE VICTORIA: 10 min 30 sec (English w/ English subtitles)
BEAT 97: 11 min 51 sec (Portugues w/ English subtitles)
EVE:13 min 4 sec
INERTIA:18 min 13 sec ( w/ Spanish, French, Portuguese, English subtitles)