Zicke, Zacke, Zicke, Zacke, Hoi, Hoi, Hoi!!! Dust off those Lederhosen & Dirndls!!!
About this event
Zicke, Zacke, Zicke, Zacke, Hoi, Hoi, Hoi!!!
Dust off those Lederhosen & Dirndls!!! On Saturday, OCTOBER 9th, the Austin Saengerrunde will be celebrating its Annual AustOberfest with Foodways Texas!  Celebrating Central Texas German heritage with ALL-YOU-CAN-EAT sausage, bier tastings, contest stage, bowling & live music from The Warren Hood Band featuring special guest Emily Gimble....AustOberfest was named Food & Wine Magazine "Best Oktoberfest in America"!
Ticket Includes Specialty Glassware, Drink Tickets, and Unlimited Sausage Tastings (while supplies last). Access to the Garten, Scholz's, Saengerrunde Halle and Bowling Alley. 
Early bird tickets are limited! Get them now for a discounted ticket with access to all the fun! 
Foodways Texas and the Austin Saengerrunde are focused on our main mission: To preserve Texas foodways, history and the legacy of our vendors! Sausage & Bier Vendors 
First round of vendors coming soon!
Music: The Warren Hood Band with special guest Emily Gimble!
Competition Stage: Stein Holding, Best Costume, Air Accordion, and more.
Prost! The Austin Saengerrunde & Foodways Texas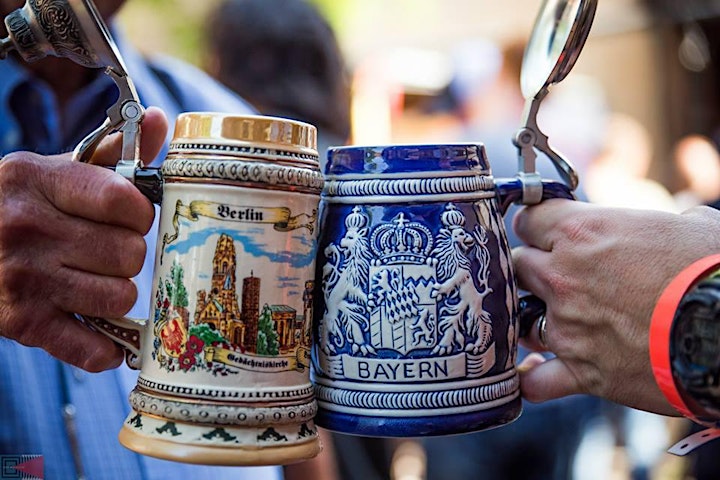 Organizer of 2021 Austin Oktoberfest, AustOberfest!
In 1852, German settlers in Austin formed a traditional singing group. On February 8, 1879, the group officially organized as a singing society bearing the name "Saengerrunde".  The Saengerrunde is the oldest ethnic organization in Austin. Scholz Garden, a beer garden established in 1867 by German immigrant August Scholz, became a favorite meeting place for Saengerrunde members. The Scholz Garden property, originally owned by Lemp Brewery of St. Louis, included a dance hall and bowling alley as well as...