The Bradenton Area EDC's 2021 Annual Update Luncheon
About this event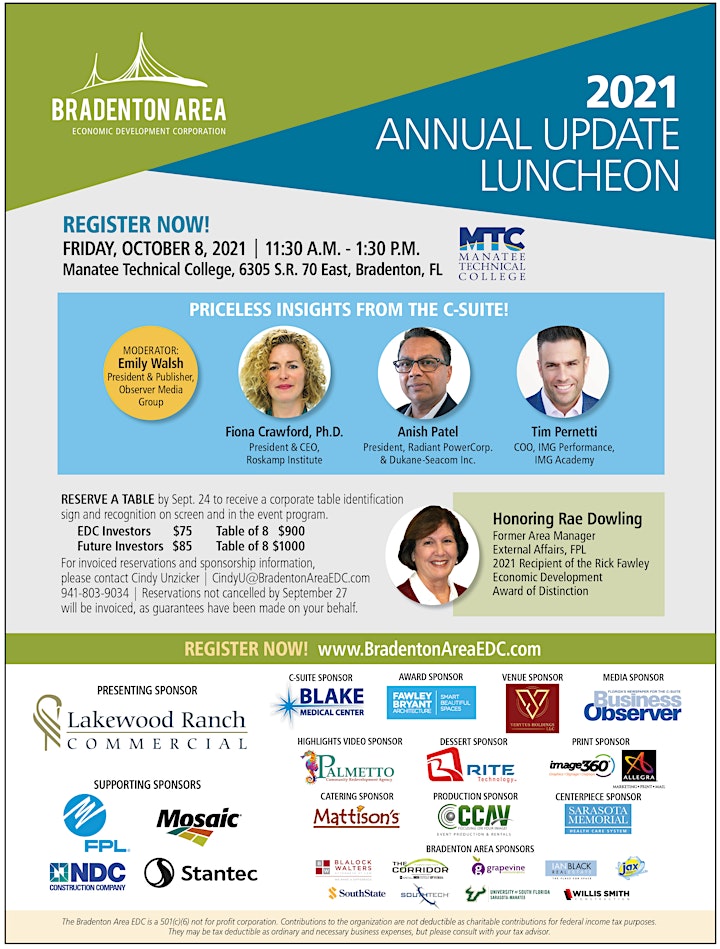 For more information contact:
Cindy Unzicker 941-803-9034 or cindyu@bradentonareaedc.com
Organizer of 2021 Annual Update Luncheon
The Bradenton Area Economic Development Corp. (EDC) is the lead economic development organization for the Bradenton Area's nine communities located on the south side of Tampa Bay. The EDC works to diversify the local economy by attracting and retaining high-wage jobs for area residents, and connecting existing businesses to the resources they need to succeed.
The Bradenton Area EDC is a 501(c)(6) not for profit corporation. Contributions to the organization are not deductible as charitable contributions for federal income tax purposes. They may be tax deductible as ordinary and necessary business expenses, but please consult with your tax advisor.