Register for the Utah Foundation's 2021 Annual Luncheon. (Presented in-person and online.)
About this event
REGISTER NOW for the Utah Foundation's 2021 Annual Luncheon. It will take place on September 23rd in-person in the Salt Lake Marriott Downtown at City Creek as well as online for those who prefer to connect remotely. The event will run from noon to 1:30.
In addition to the table sponsorships available through Eventbrite, we are offering Event ($10,000) and Major ($5,000) sponsorships. If interested, contact Peter Reichard at peter@utahfoundation.org.
Keynote speaker
We are pleased to announce that our keynote speaker will be Shaylyn Romney Garrett, co-author with Robert Putnam of the influential new book, The Upswing: How America Came Together A Century Ago and How We Can Do It Again. She also contributed to Putnam's book, American Grace: How Religion Divides and Unites Us, and is a founding contributor to Weave: The Social Fabric Project, an Aspen Institute initiative founded by David Brooks.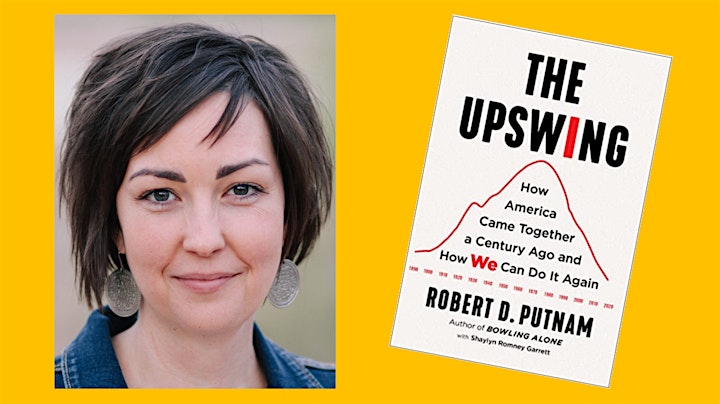 Thank you to our sponsors that are making this event happen: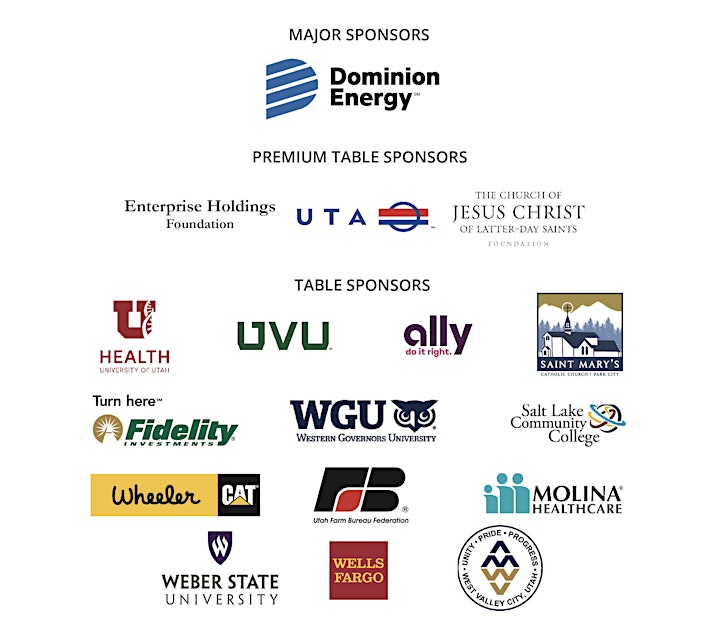 Coronavirus prevention measures
The in-person event space will feature numerous coronavirus prevention and social distancing measures, including:
A limited number of attendees in a large event space.
A wide spacing of tables and only five attendees per table (rather than 10).
No check-in lines.
Adherence to Marriott Hotel's Commitment to Clean measures.
You won't want to miss this event.
Organizer of 2021 Annual Luncheon