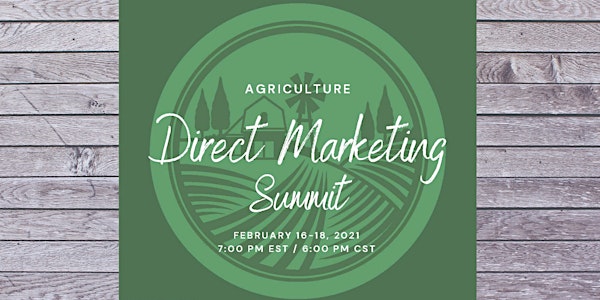 2021 Agriculture Direct Marketing Summit
An educational event for all agriculture producers selling directly to consumers!
About this event
This 3-day evening event is for agriculture producers selling directly to consumers. Sessions will cover social media strategies, maximizing your marketing resources, creating value added products, and customer retention. The last evening is a producer panel featuring several farms discussing their personal marketing experiences and strategies.
The Mini-Summit is a multi-state event hosted by the Kentucky Center for Ag and Rural Development (KCARD), Kentucky Department of Agriculture (KDA), Kentucky Farm Bureau, the Kentucky Horticulture Council, University of Kentucky Department of Agricultural Economics, and University of Tennessee Center for Profitable Agriculture.
Registration for any single date gives access to all three dates.