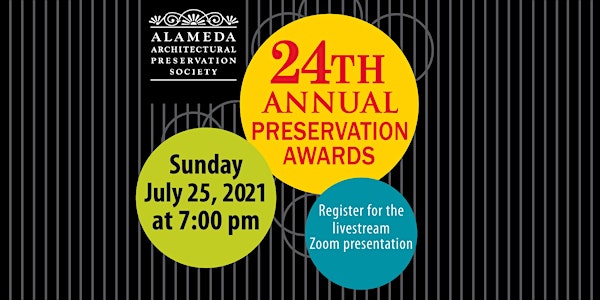 2021 AAPS Preservation Awards
AAPS presents our 2021 Preservation Awards! Join us for the livestream program showing recent renovations of Alameda's vintage buildings.
About this event
Join us as we honor the owners of six great vintage buildings that have been lovingly renovated and restored to add beauty to the City of Alameda. You will see slide shows of these great recent projects, narrated by members of AAPS' Awards Committee, giving you all the interesting details of the renovation projects. It will be a fun evening! See you there, on Zoom!