Build your career in advertising by adding to your toolkit at the 2021 AAF-H Student Conference.
About this event
Join us November 12 for CONSTRUCT, where we'll combine an online panel discussion, peer networking, a virtual toolbox filled with career resources, and opportunities to polish your resume and portfolio through professional reviews.
Get Connected
Connect with advertising students and professionals to form a network that can help find that first career move. These small-group settings are great for making an impression!
Lay Your Foundation
Gain valuable industry insight from professional panelists in our "How I Got My Start" Career Foundations webinar.
Gather Your Tools
Access our online collection of tools and resources for upgrading your advertising skillset.
Sharpen Your Skills
Sign up for (2) one-on-one resume and portfolio reviews with experienced industry professionals (scheduled around your schedule Nov 15-23).
Put it all together, and you'll have a shining new example of everything a career today's advertising industry has to offer.
For a full list of participating companies, please visit education.aaf-houston.org/student-conference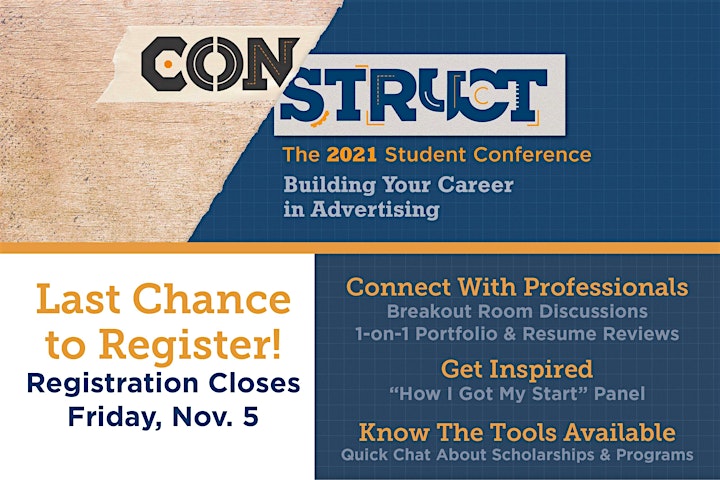 Organizer of 2021 AAF-H Student Conference