The Significance of Scalability in Building a Successful Venture
About this event
Badger Startup Summit and 5 Lakes Institute team up to present this discussion on the importance of scalability in building a high growth venture. Three UW-Madison alums who have spent their careers scaling companies will share their experiences on what it takes to successfully scale a business.
John Byrnes, Chairman 5 Lakes Institute, founder, retired Chairman and Executive Managing Director, Mason Wells, a top tier Midwest private equity firm.
Mike Splinter, Chairman of the Board of NASDAQ, General Partner, WISC Partners and retired executive chairman of Applied Materials, a leading supplier of semiconductor equipment. An engineer and technologist, Mike is a 40-year veteran of the semiconductor industry.
Ramu Sunkara, CEO and Co-Founder of Alan AI, Inc, the technology leader for voice assistant deployment in mobile and web applications. Prior to Alan, Ramu co-founded Qik, the live mobile video service which was acquired by Skype for $150M in 2011. He is a graduate of the UW-Madison in Computer Science, serves on their Board of Visitors and was instrumental in forming the new UW School of Computer Data and Information Sciences (CDIS).
Stephen Turner. CTO and founder of Pacific Biosciences (formerly Nanofluidics). In 2004 Stephen secured Series A financing for Nanofluidics based on reseach associated with his Ph.D. in Physics from Cornell University. The technology is now employed by Pacific Biosciences where he remains an active part of the management team. Stephen's undergraduate work was at the UW-Madison, where he earned his BS in Applied Mathematics, Electrical Engineering and Physics.
Moderated by Kathleen Gallagher,a Pulitzer Prize-winning journalist and Executive Director of 5 Lakes Institute (Kathleen is also a UW-Madison alum).
This event is a part of the Forward Festival 2021. For details go to Badgerstartup.com
This event is included with your Forward Pass. Sign up to get yours today to get access to this event and 50+ others. forwardpass.eventbrite.com.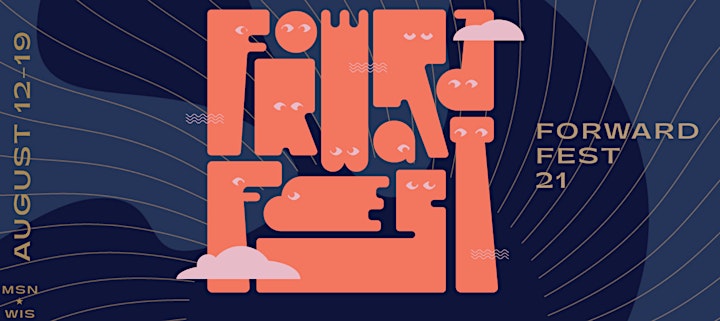 Organizer of 2021 5 Lakes Chat @ Badger Startup Summit