A series of free online educational programs - please register for individual programs below.
About this event
Join members of Dana-Farber's Division Gynecologic Oncology for a series of free online educational programs featuring information about the latest developments in research and treatment for patients, families, and loved ones. Additional events will be offered in the coming months. Please check back for additional information about upcoming events.
To receive email updates about upcoming events, please email gynecologic_oncologyprogram@dfci.harvard.edu.
For information about attending the sessions via Zoom, please scroll to the bottom of this page. Most programs will be recorded and posted to the Dana-Farber Gynecologic Oncology Program website for future viewing.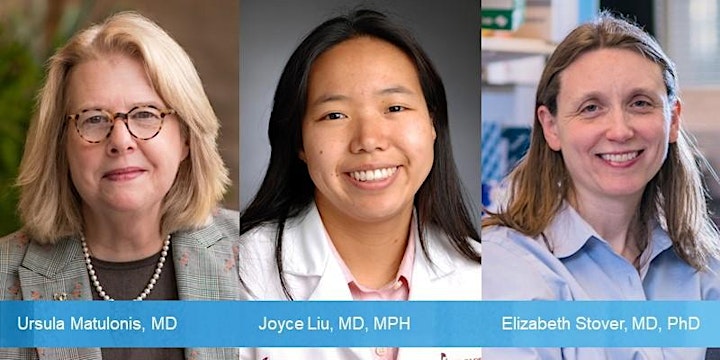 Gynecologic Oncology Round Table
February 28, 2022 | 4:30-5:30 p.m. ET
Speakers:
Ursula Matulonis, MD, Chief, Gynecologic Oncology
Joyce Liu, MD, MPH, Associate Chief and Director of Clinical Research, Gynecologic Oncology
Elizabeth Stover, MD, PhD, Gynecologic Oncology
Join Dr. Matulonis, Dr. Liu, and Dr. Stover for a round table discussion about the latest research and treatments in gynecologic cancers. Please feel free to submit questions in advance in the Zoom Registration page.
Register for the Gynecologic Oncology Round Table event here.
Concluded: Targeting DNA Repair and Immunotherapy with Panos Konstantinopoulos, MD
December 15, 2021 | 4-5 p.m. ET
Dr. Konstantinopoulos will discuss targeting DNA repair and immunotherapy for gynecologic cancers, followed by time for questions and answers.
Watch the recording of this event here.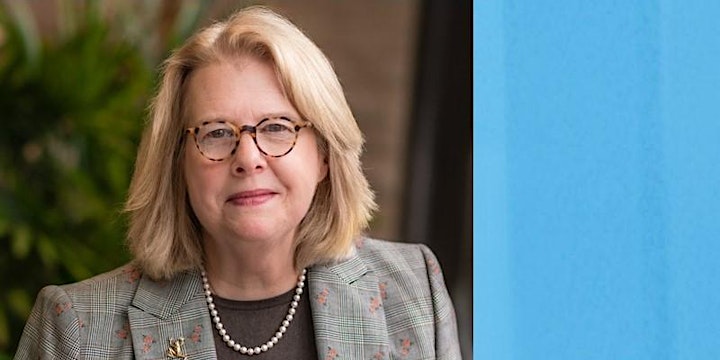 Concluded: Welcome Session with Ursula Matulonis, MD
November 1, 2021 | 5 – 6 p.m. ET
Dr. Matulonis will discuss new developments and promising areas of research in gynecologic cancers at Dana-Farber and beyond, followed by time for questions and answers.
Using Zoom
What happens when I register?
You'll receive a link to join the Zoom session at the email address you provide.
How do I watch the session?
If you are new to using Zoom, please plan to join the event a few minutes early to give yourself time to get online.
Click the link sent to you by email, and you'll be taken directly to Zoom and prompted to join the session.
What happens if I have problems or questions?
The Zoom website has a very comprehensive Help Center. For help with getting setup to use Zoom and with any issues you may encounter, please visit the Zoom Help Center.