Join us for an inspirational Virtual Summit to explore the Power of Collaborations in a Post-Covid World!
About this event
THE POWER OF COLLABORATIONS IN A POST-COVID WORLD
Pandemic + economic crisis have created an environment where minority women small businesses are struggling to survive.
How do you accelerate innovation, improve agility, increase adaptability and cut costs all at once?
The new imperative in a Post COVID-19 World is the Power of Collaborations!
Latinas in Business Inc. represents your interest and promotes your business, opens doors to potential funding sources and works with you alongside every day.
Join us for a fantastic lineup of national and international speakers!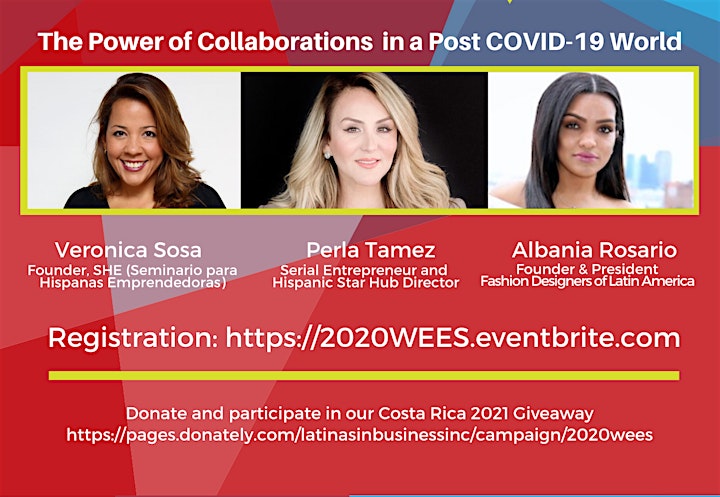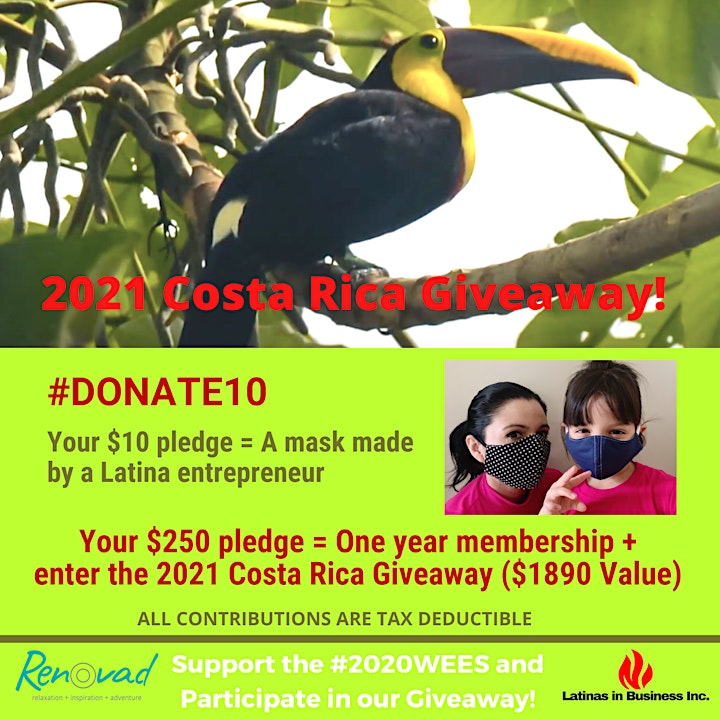 Participate in our giveaway when you donate!
Pura Vida - RENOVAD Experiential Retreat
June 2021
Thanks to one of our Sponsors, Larrea Wealth Management, all donations of $10 or more will enter the 2021 Costa Rica Giveaway!
Congratulations to all our 2020 Latina of the Month Winners!
Join us to celebrate the hard work of all our Latinas who were selected to be in the spotlight in 2019-2020.